After looking at this year's trends for grooms and their principal men, I got to thinking about the littlest men at our weddings and their pageboy outfits.
Traditionally, pageboys stay with the bride and carry her train down the aisle and, sometimes, they are trusted with the wedding bands. Most grooms-hire places will stock mini versions for any boys in the group, but if you want them in something different because of their responsibilities, here are some ideas for you.
This is a classic wedding look with coattails and wing collar shirt. Perfect for a formal wedding to make your special little man stand out from everyone else.
For a tuxedo wearing formal wedding this three-piece suit with a bow tie is just the thing. And it can be used again for other black-tie events.
For something less traditional, but still formal, this five-piece suit from Monsoon has all the necessary elements; waistcoat, tie and matching pocket handkerchief, while being a little more playful with its bold colours and sailboat motif on the lining and tie.
This suit from Next is similar to the Monsoon one in lighter colours. Smart and versatile, it's bought in the individual pieces so you can swap the waistcoat or tie to match your colours.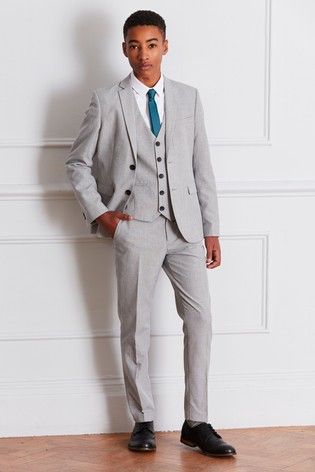 Pastel shades are very popular for weddings, so this suit is on trend for a stylish young man who loves colours.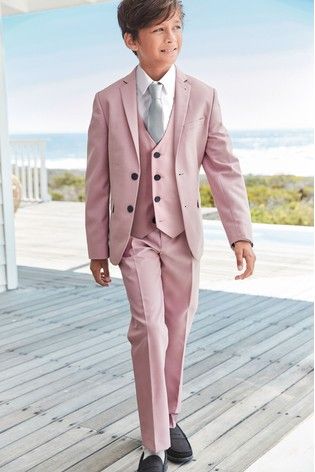 And of course, what blog on suits would be complete without a tweed herringbone suit. This one is classical and elegant, while still young and playful.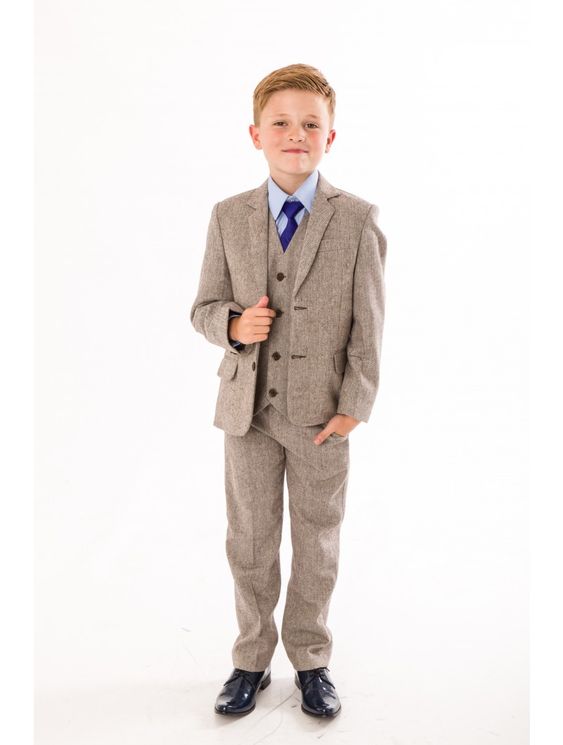 If you're having more than one page boy, or there are a collection of young men in the main wedding party, you can mix and match their suits. The same waistcoat and tie can stay the same, reflecting your theme, but have different shades of suit to create a sub-group of principal young men.
Why not follow Capesthorne Hall on Facebook to get up-to-date wedding fair news from one of the most prestigious Cheshire wedding venues –  https://www.facebook.com/CapesthorneHall/