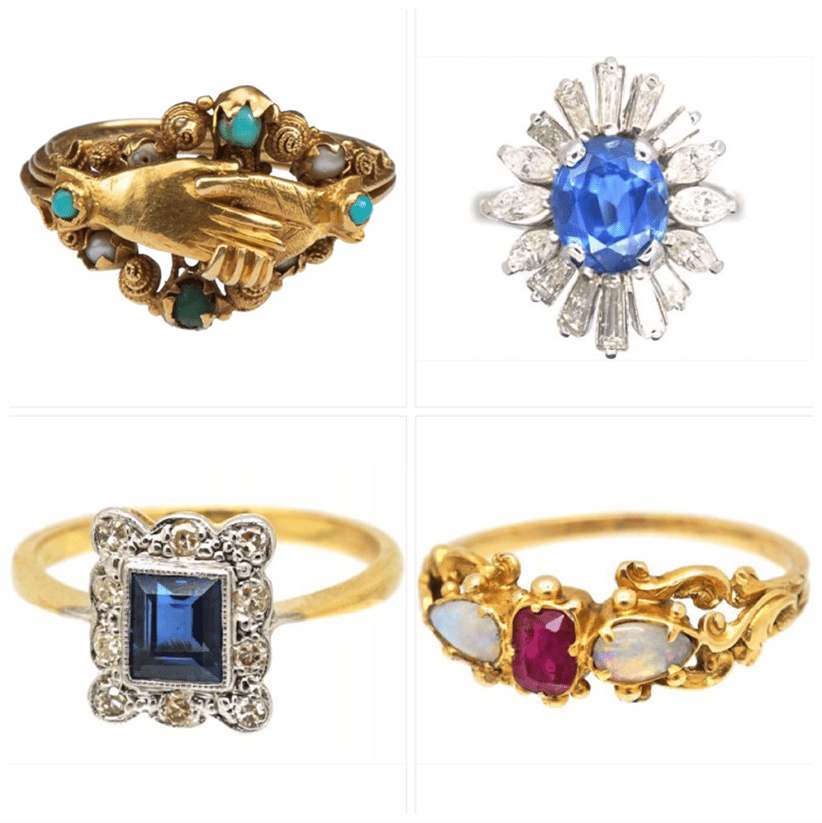 Antique Engagement Rings
Have you considered an antique or vintage engagement ring ?
As well as being unique, they are a sustainable and environmentally friendly option.
Antique and vintage engagement rings are entering a renewed period of popularity.
Antique rings, (which are classed as 50 years or older), frequently offer a superior level of craftsmanship to more recent designs, having been made entirely by hand.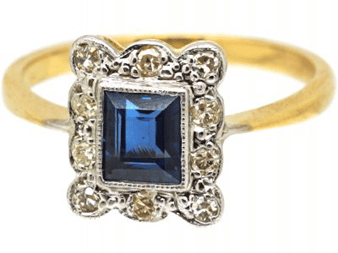 They also possess a unique quality that engaged couples  are seeking in a ring.
There is a romance and charm about antique rings and antique gemstones that cannot be replicated.
As people realise they don't have to just settle for the standard round diamond solitaire ring, pre-owned rings also offer an endless range of design options depending on your preferred style and era.
Alternatively you may be fortunate to have a family heirloom which has been passed down through the generations.
It's also an opportunity to make a statement about yourself-
Here are some examples of antique rings to give you inspiration
Fede Rings
Fede rings, which date back as far as the ancient Romans, feature two hands sweetly clasping one another and were popular during the Georgian period.
This one is from the early 19th century .

Victorian Rings
Victorian rings often have symbolic meanings, and their intricate carving and delicate proportions are undeniably romantic.
A Victorian five stone sapphire and diamond ring .
You may prefer the clean lines and geometric shapes of the Art Deco period or the glamorous style of mid-century dress rings.
Art Deco Rings
A 1920's /30's Art Deco ring will typically have geometric shapes and symmetrical lines.
Mid Century Dress Ring
This is a stunning example of a 1950 sapphire and diamond ring.
Regency Period
Regency Period Ruby and Opal Ring
Make sure to buy your ring from a reputable jeweller, many of whom stock a range of genuine antique items.
The main thing is to make sure you choose a ring that you will love forever!
Why not take a look at the other wedding blogs on the website for more inspiration!