The words 'vintage', 'rustic' and 'retro' are thrown about quite a bit these days, particularly in relation to weddings. We find that they can be a little too broad and perhaps a little eclectic at times. We have tried to be more specific about finding what is so beautiful about the foregone eras and realised that it is the objects that are original, not replicated or imitated, that offer the true beauty of the 'old' and antique.
You see it adorned in Stately Home venues, furniture, mantelpieces, ornaments, crockery, jewellery, even clothing. Here are a few key pieces of inspiration for a wedding that echoes everything that it truly beautiful about the past:
Flowers Like Oil Paintings
This is the only part of an 'antique' inspired wedding that requires replication really and no-one does it quite better than florist Swallows and Damsons. Keep your floral arrangements abundant and rich in colour and texture, for that real life oil painting effect.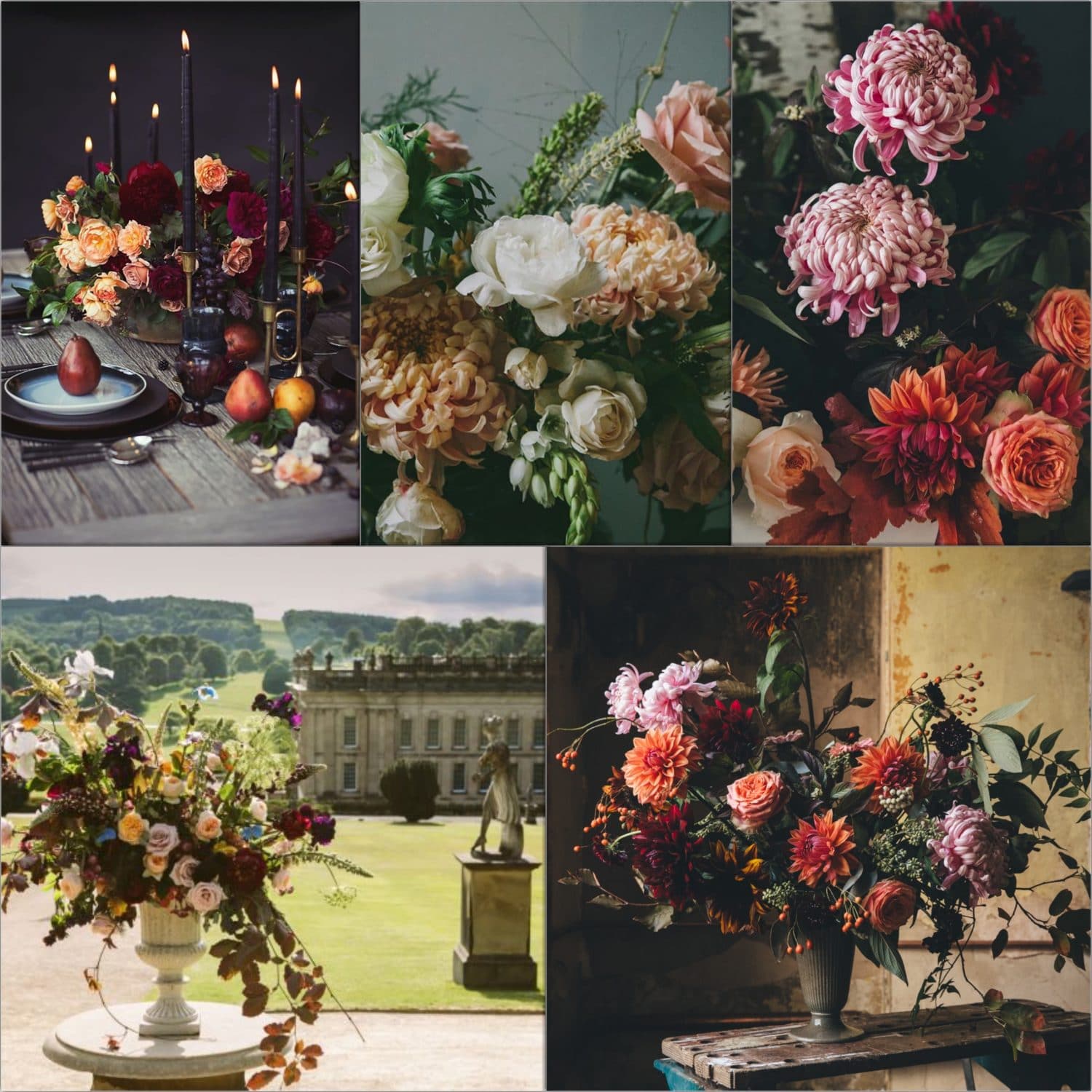 Old Dressing Screens
These make the perfect ceremony backdrop, display or simply just another part of the scenography of your wedding.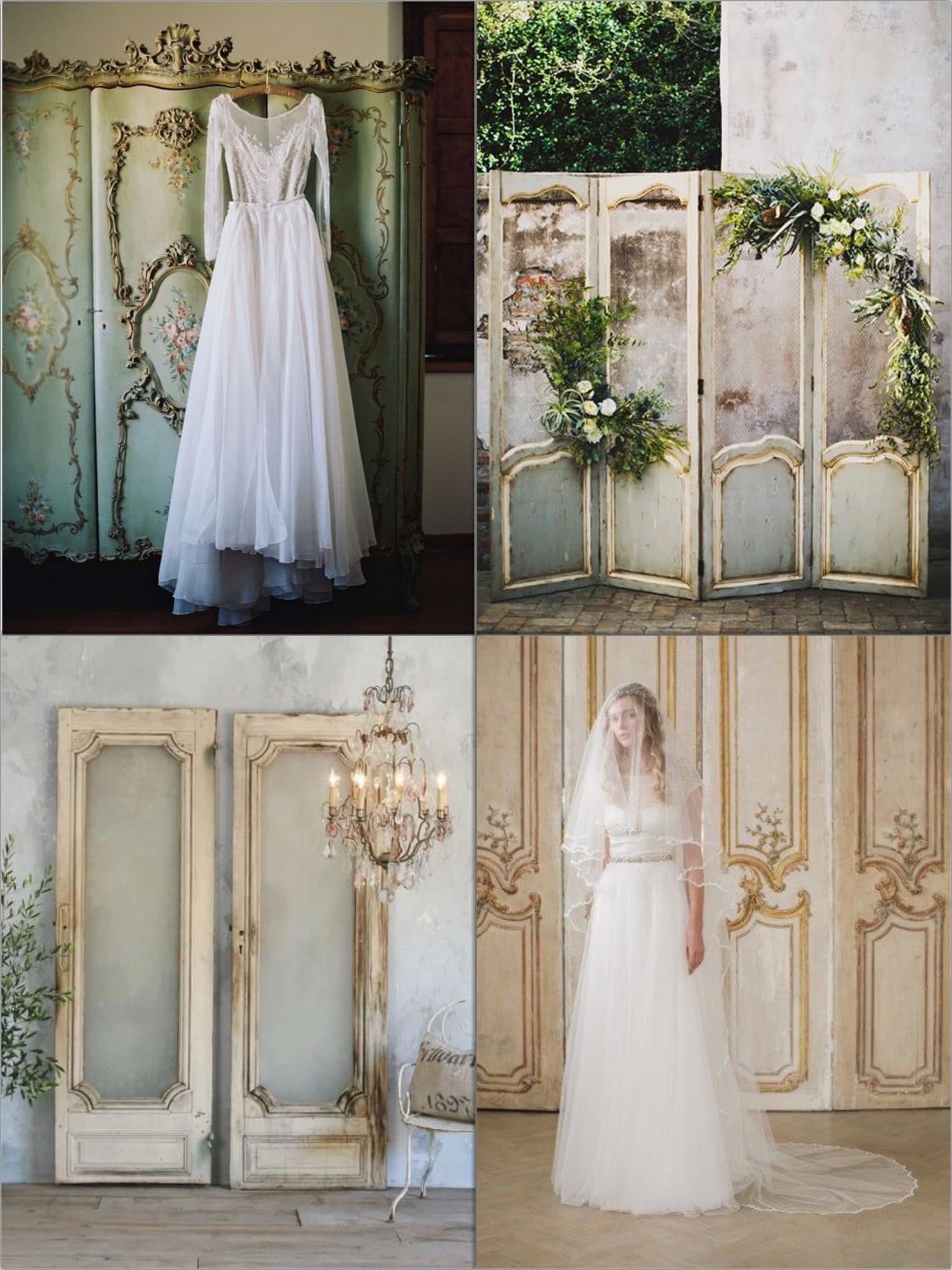 Antique Glassware and Tableware
We've said it before but it's worth reminding that many catering companies provide a range of crockery and glassware to choose from. It may be worth raiding the charity shops for some china and glass goods to use for display purposes.
Crowns and Tiaras
If you have chosen a stately home venue or castle wedding venue why not go all out for antique glamour chic, and embrace the opportunity to wear a crown or a tiara. Lady Mary, Downton Abbey, eat your heart out!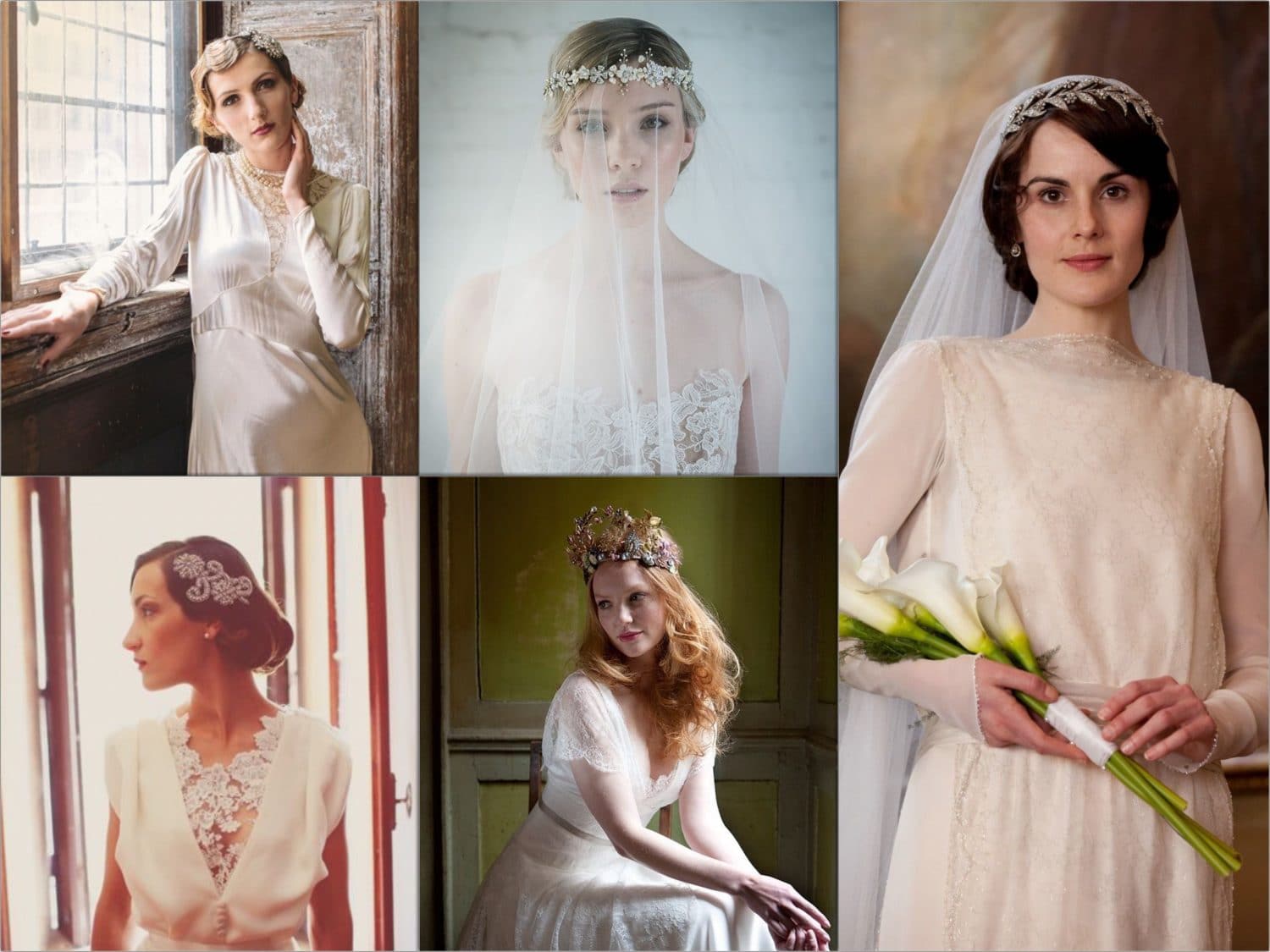 Scenography
Think of the setting for your wedding day almost like a theatre or film set and imagine how it will frame the context of the whole day. Look for furniture, mantelpieces, candelabras, oil paintings, large mirrors, any antique detail that will contribute to the setting of your day.
Old Family Photos and Other Memorabilia
Last but not at all least, this is an opportunity to dig out all of the family heirlooms and honour the history of your families. If you're fortunate enough to come from a family with long marriages, why not display the photos of your ancestor's weddings. You never know what piece of romantic history you might uncover in the process.