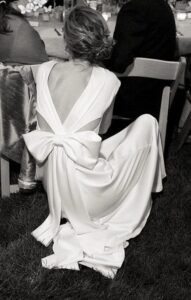 You may have noticed a thread of similarity between our recent blogs and that is the wedding dress trends for this year. So far, we have looked at the floral dresses, pantone dresses, tulle dresses and now…wait for it…bows.
No, we're not joking, it really is like being transported into the 1980's. Be it small, pretty and decorative, or huge, unmissable statement bows are all over the bridal designer catwalk. Top designers Victor & Rolf and Oscar De La Renta have gone big and bold with their designs, elegantly placed against simple silhouettes. Other designers feature bows on a smaller scale, such as Reem Acra and Monique Huillier.
Not convinced? Well, here are a few things we really love about this latest trend:
Girlish whimsy
This applies to all of the trends we have covered thus far, that they all incorporate a part of the little girls dream, bows being no exception. This is the perfect opportunity to re-embrace little girl loves when you may not otherwise get to.
The right sort of 'feature'
The danger with big 'features' on wedding dresses is that they can end up emphasising in an unflattering way. One tend that hasn't yet made a come back is the emphasising of women's hips through bustle skirts. Strapless dresses are widely renowned for being unforgiving about the arms and slinky dresses aren't the easiest choice for ladies who are conscious of their stomach. Bows are about making a feature of the dress, not the parts of your body you're perhaps not 100% comfortable with.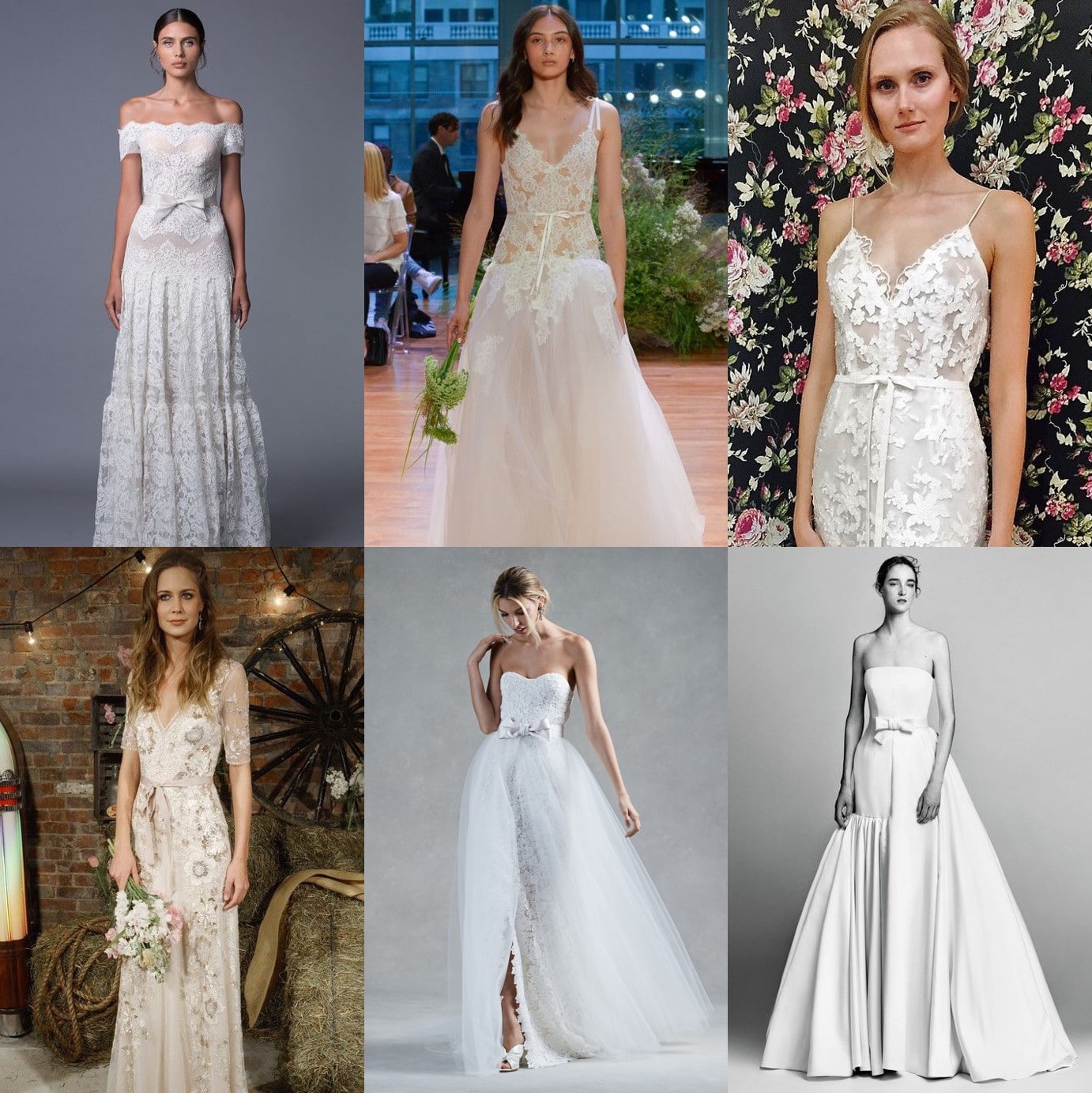 Feminine and timeless
We challenge you to try a bow featured dress and not feel like a sophisticated siren or a mystical princess. The accent of the bow can bring fun and femininity to your look or a bold finishing touch to an otherwise simple design.