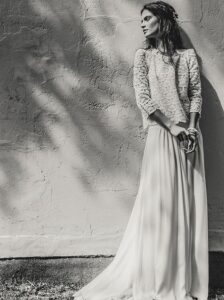 Watters, Monsoon, Charlotte Balbier, Kate Beaumont, Laure De Sagazan…these are just a few of the Bridal Designer names that have cleverly jumped on board the Bridal Separates wagon. Whether it be a risqué midriff baring two piece, or a sneaky slip with overlay, the skirt and top ensemble is achingly cool and contemporary. Separates certainly veer away from the more traditional wedding attire, but here are 5 reasons to give them careful consideration.
Re-use, Recycle
Whoever heard of a Bride wearing her wedding dress again? No doubt they've all wanted an excuse, but rarely is there ever an appropriate occasion. However, with separates, there is the more definitive possibility that you may get the chance to wear either your top or skirt with a different outfit again.
Comfort & Ease
You only need to look at a picture of a Bride in separates to see how comfortable she looks. Many skirt designs even come with pockets!
Chic & Stylish
There is a wide array of varieties of separates on the markets, but all of them promise to make you look effortlessly current and trendy. This may not be important to you, but these styles are also super hot and guaranteed to make your partner melt.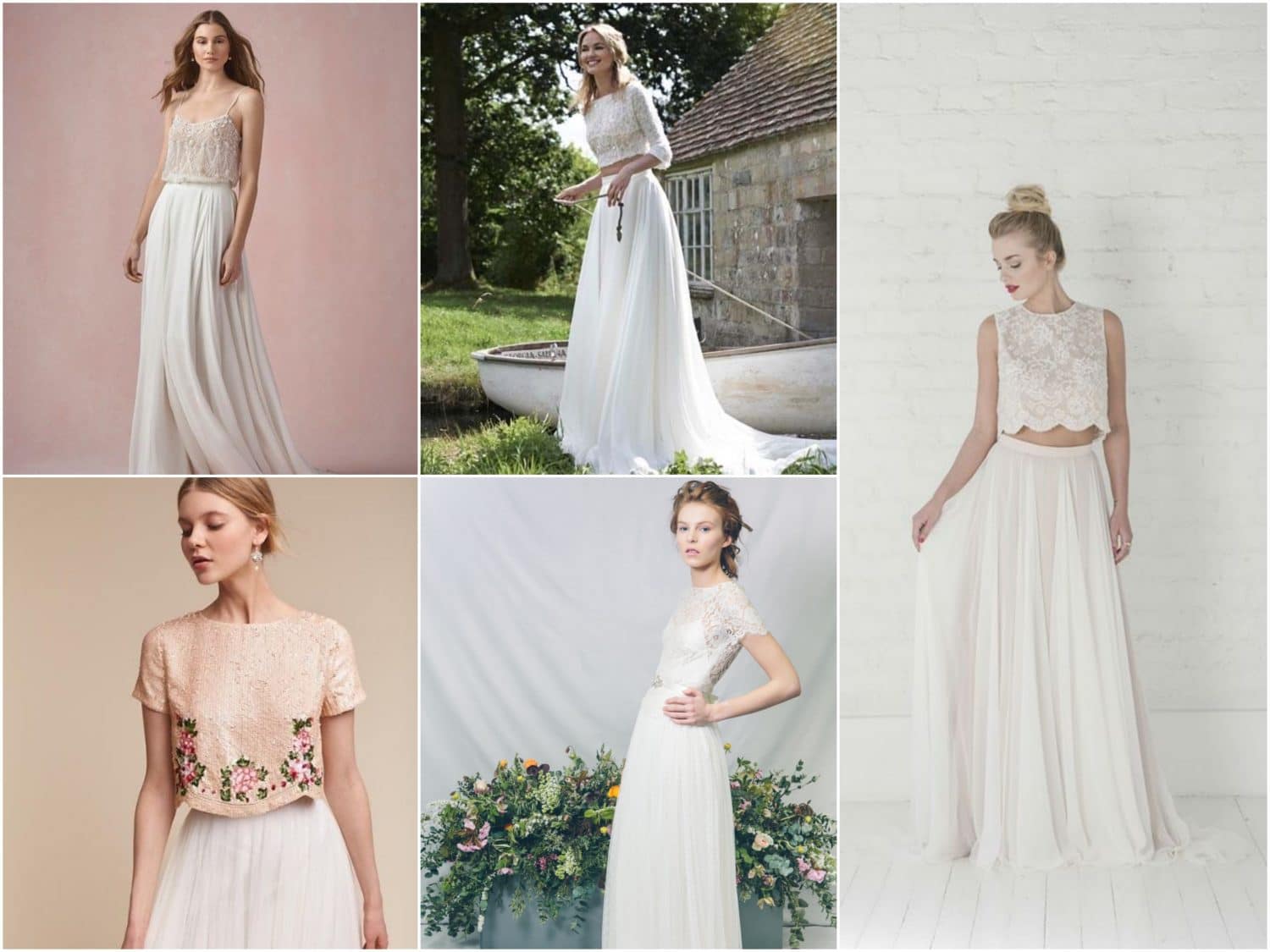 Unique

With the choice of not one but two items there is also the possibility of mix and match, making your ensemble entirely unique. Why not consider having your separates bespokely made. Kate Beaumont, Sheffield based Bridal designer, specialises in stylish, vintage inspired bridal wear and can bespoke your separates exactly as you wish. http://kate-beaumont.co.uk
Laure de Sagazan
…is a Parisian Bridal wear designer who arguably paved the way for the stylish Bridal Separates movement. Her range is utterly to die for, managing to encapsulate elegance, sexiness, femininity, magic and style all in one.