We have written previously about how to maximise your chosen colour scheme according to your choice of colour, but who is to say that a wedding needs to have just one colour theme? Why not take inspiration from your colours at your wedding venue? If you want to be really creative with your colour schemes and draw upon multiple shades, we have drawn up five unexpected palettes to help inspire you.
The similarity between these palettes are the repetition of colours such as Sage, Blush, Salmon and Gold; this is because each of these colours re easy to incorporate into your wedding set up. For example, sage green in the foliage of your floral arrangements, pale blush and salmon within your bouquet, and flashes of gold added with the help of a tin of spray paint! Colours such as Bright Red, Yellow and Navy Blue may require a little more detailed research.
Try mixing and matching a combination of the following to see what the impact is.
Navy, Dusty Blue, Pale Blue, Blush, Gold


Coral, Light Orange, Watermelon, Sage

Bright Red, Fuchsia, Salmon, Blush, Yellow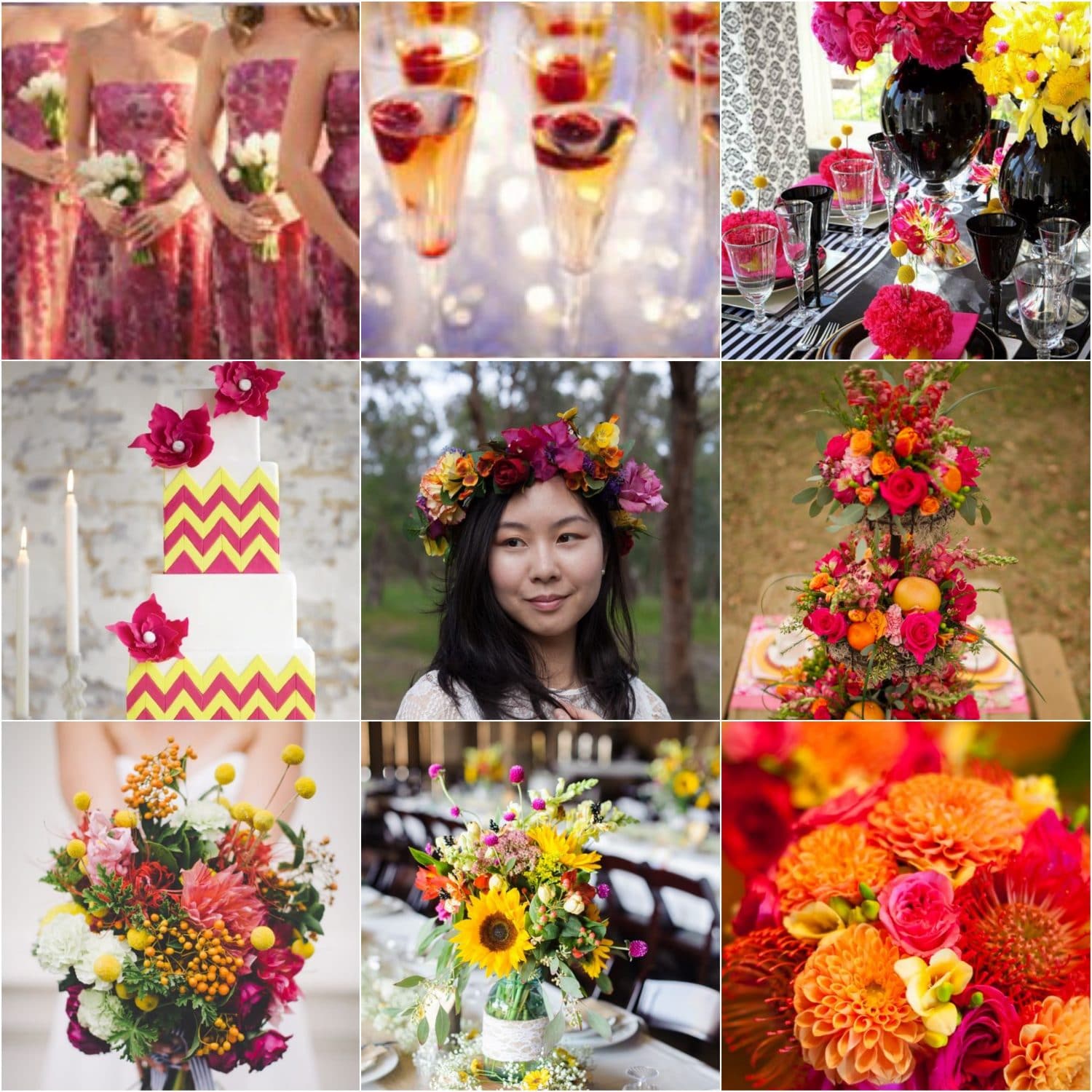 Mauve, Heather, Sage, Gold

Green, Sage, Salmon, Peach