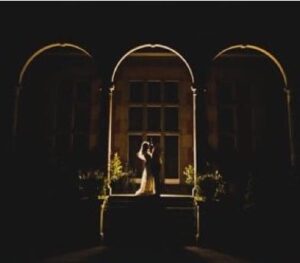 Writing your guest list is arguably the most complex and arduous task within wedding planning. We often hear our couples say that they 'have' to have a big wedding when really they would love a smaller wedding. Or they worry about scaling down their 'necessary' guest list to meet the requirements of their dream wedding venue.
Here are a few things for you to consider and that may help tip the balance in your favour when scaling down your guest list for a smaller wedding.
You will feel more relaxed
Being surrounded by close friends and family as opposed to a larger percentage of acquaintances will make you feel more at home on your wedding day. This will contribute to your guests being more relaxed in turn.
You can pull out all the stops
Some people deliberately opt for a reduced guest list so they can really spoil those who attend.

You can customise
A small wedding provides so much opportunity to allow your creative juice to flow and put your own unique stamp on the day. In addition to this, any fiddly DIY jobs will be more manageable.
You get to spend quality time with your guests
And don't have to make small talk with people you quite frankly do not know! Forget fulfilling social obligations and have real, honest conversations with your guests that make them feel welcome and included. This will leave an impression on your guests and make it more likely to be a day to be remembered.

You can steal some time with one another
Amidst all these time, energy and money saving results, the most important outcome is that you will be more able to steal some time alone together. On top of that, photographers LOVE intimate weddings and will go trigger happy on capturing your first moments alone as a married couple.
All photographs shot at Capesthorne Hall by (top to bottom) Rob Sanderson, ARJ, Martin Hambleton and Pixies in The Cellar Photography.