Sunflower Wedding Ideas
The sunflower maze is in full bloom here at Capesthorne Hall.
It has inspired us to think of the pretty ways you can incorporate beautiful sunflowers into your summer wedding celebration!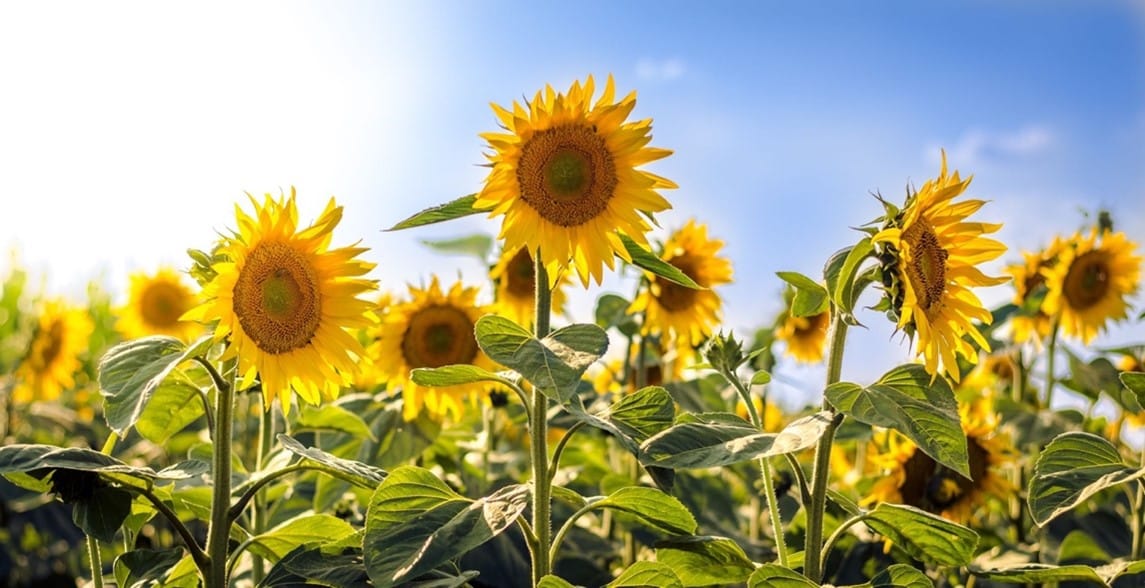 Symbolising
Sunflowers symbolise loyalty and adoration according to the Greek myth of Clytie and Apollo.
Because of their association with the sun, sunflowers are well known for being a happy flower and the perfect bloom for a summer wedding!
Sunflower Bouquets
Their vibrant colour makes the sunflower an ideal choice for your bouquet.
You can mix your sunflowers with different blooms – roses and daisies work well.
For a summer bouquet with stunning impact, you could have your whole bouquet made from sunflowers.
Buttonholes
To continue the theme, you could match your bouquet by having sunflower buttonholes for your groom and groomsman.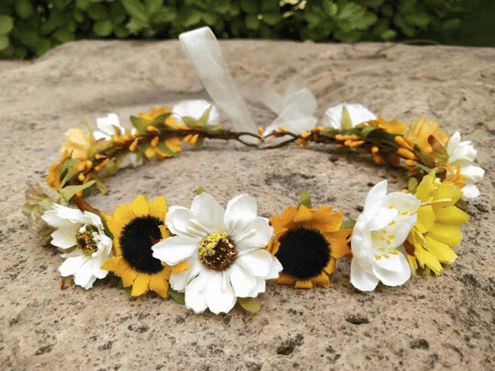 Sunflower Headband
If you have young bridesmaids or a flower girl this pretty floral headband will be the perfect finishing touch.
Sunflower Arch
Floral arches are on trend in 2022.
What better way to welcome your guests to your summer wedding than with a stunning sunflower arch.
Table Centrepieces
Use sunflowers in your table centrepieces for great visual impact, their large size works perfectly in a stately home setting.
You can also use them to decorate your gift table.
Wedding Cake
Sunflowers are the perfect decoration for your cake, shown here on a semi naked cake, they look equally good on fondant icing.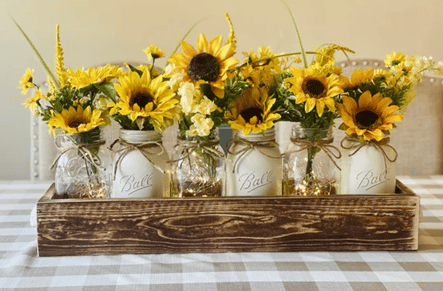 Venue Décor
Have some smaller sunflower arrangements in cute glass jars or vases dotted around your venue to link in with the overall theme.
You could have them on the gift table, in the cloakrooms, on the cake table – the possibilities are endless!
Why not take a look at the other wedding blogs on the website for more inspiration!