The Role Of A Wedding Celebrant
What is a Wedding Celebrant?
Many people are unsure about the role of a wedding celebrant, and how it differs from that of a registrar.
Here is our guide to the two roles.
The Registrar
A registrar is a government official responsible for keeping legal records.
A wedding ceremony performed by a registrar must take place in a venue licensed for marriage, using specified contractual wording to legalise the union.
Religious / spiritual content is not allowed within a registrar ceremony.
The Celebrant
A celebrant is an independent individual who is trained in providing you with a custom-made ceremony.
A ceremony designed to celebrate any 'right of passage' in a way which is personal to you. Without legal obligation or government restriction.
The celebrant will work with you well in advance of the wedding to create a bespoke and totally unique ceremony.
There are very few limitations as to what can be included in a celebrant wedding ceremony.
Is My Celebrant Wedding Ceremony Legally Binding?
No.
You will need to register your marriage in a Register Office before or after your celebrant wedding ceremony in order to make your marriage legally binding.
How Do I Legalise  My Marriage?
You will need to give notice at your local register office and arrange to have a 'Statutory Ceremony' to legally register your marriage.
This is the 'admin' part of the process, and does not need to be treated as a formal ceremony.
Should I Be Legally Married Before I Have My  Celebrant Wedding Ceremony?
Not necessarily.
Most couples do prefer to register their marriage before the Celebrant Wedding Ceremony.
However, if you would prefer to register your marriage afterwards, that's OK too.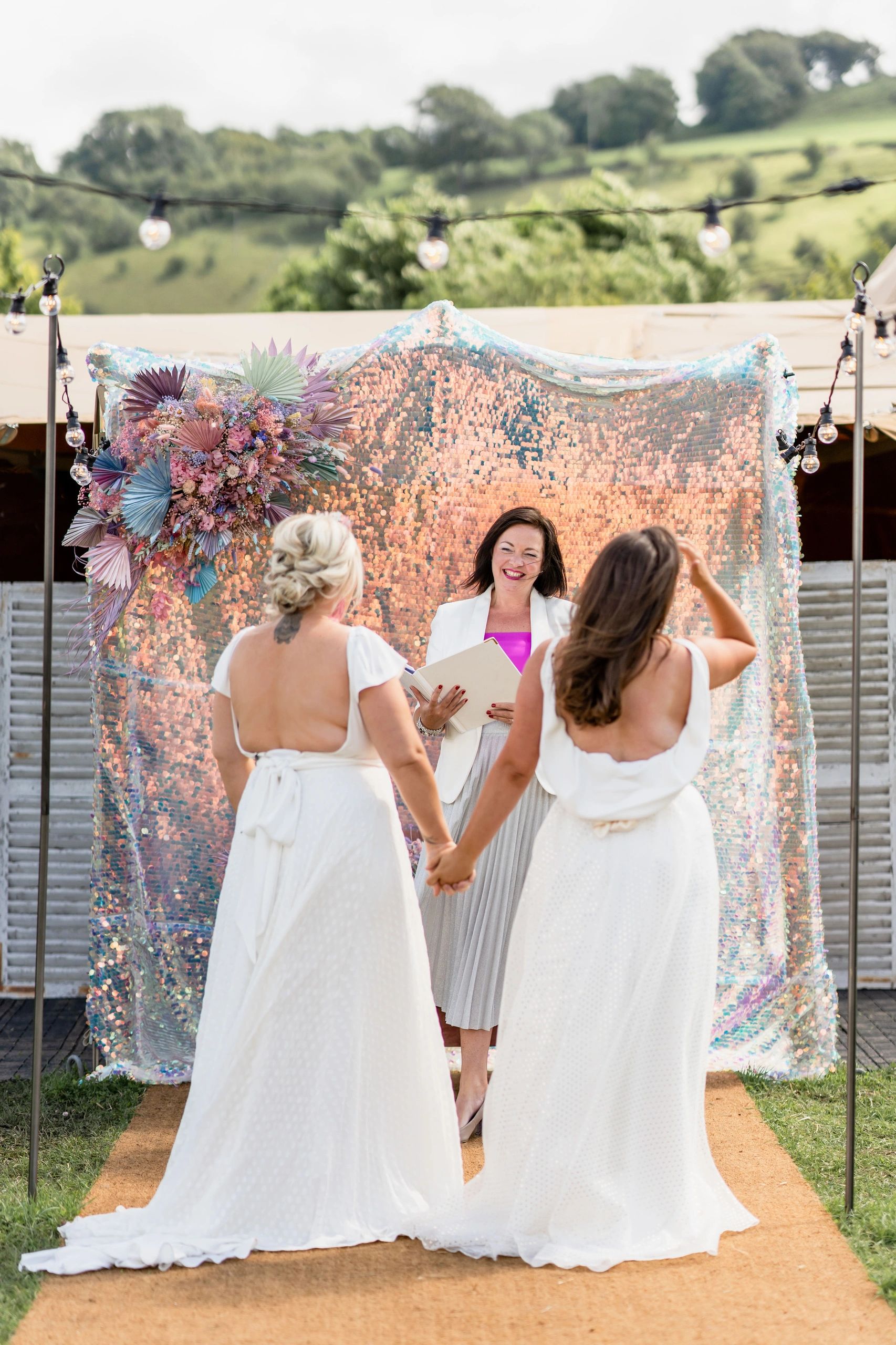 Do I need to register my marriage on the same day/ at the same venue as my Celebrant Wedding Ceremony?
No. You can do this any day before or after your wedding day at any register office in the UK.
You do not need to have a registrar attend your Celebrant Ceremony or be present at your venue.
Often, it is cheaper to register your marriage at your local register office on a weekday, rather than at your venue.
Why not take a look at the other wedding blogs on the website for more inspiration!