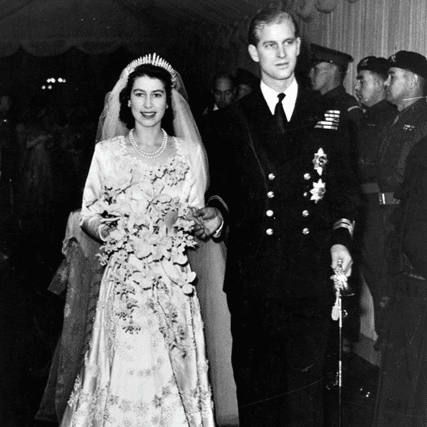 The Story of Queen Elizabeth's Wedding Day
As we celebrate the Queen's Platinum Jubilee, we thought we would take a look back at her wedding to Prince Philip on November 20th 1947.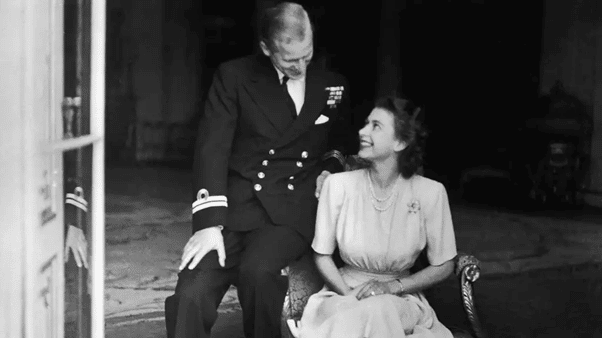 A Royal Love Story
The path to their wedding was not a smooth one, Princess Elizabeth first met Philip when she accompanied her parents King George VI and Queen Elizabeth on a visit to Dartmouth Royal Naval College. That day Philip escorted the 13 year old Princess, at this time he was an 18 year old naval cadet and it was said that the young Princess was smitten with him from this day on.
Their courtship blossomed during Philip's naval service. However when he proposed in 1946, King George insisted they wait until the 20 year old Princess Elizabeth was older. Nevertheless, the Princess was determined and her parents eventually agreed that the wedding would go ahead the following year; in Westminster Abbey.
Just prior to the wedding, the Prince became a British citizen and took the name Mountbatten. He was then given the title of Duke of Edinburgh by King George VI.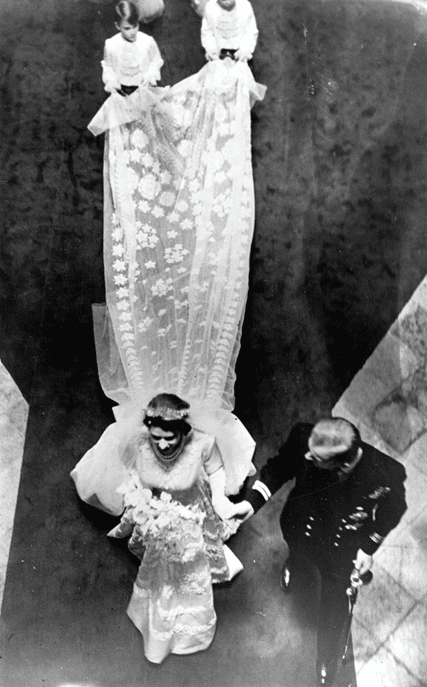 The country was still facing post war shortages and rationing, even the future Queen of England saved up her clothing coupons. The Government also gifted her 200 coupons for her wedding dress. She wore an ivory silk gown, decorated with 10,000 seed pearls, and her train was 13 feet long.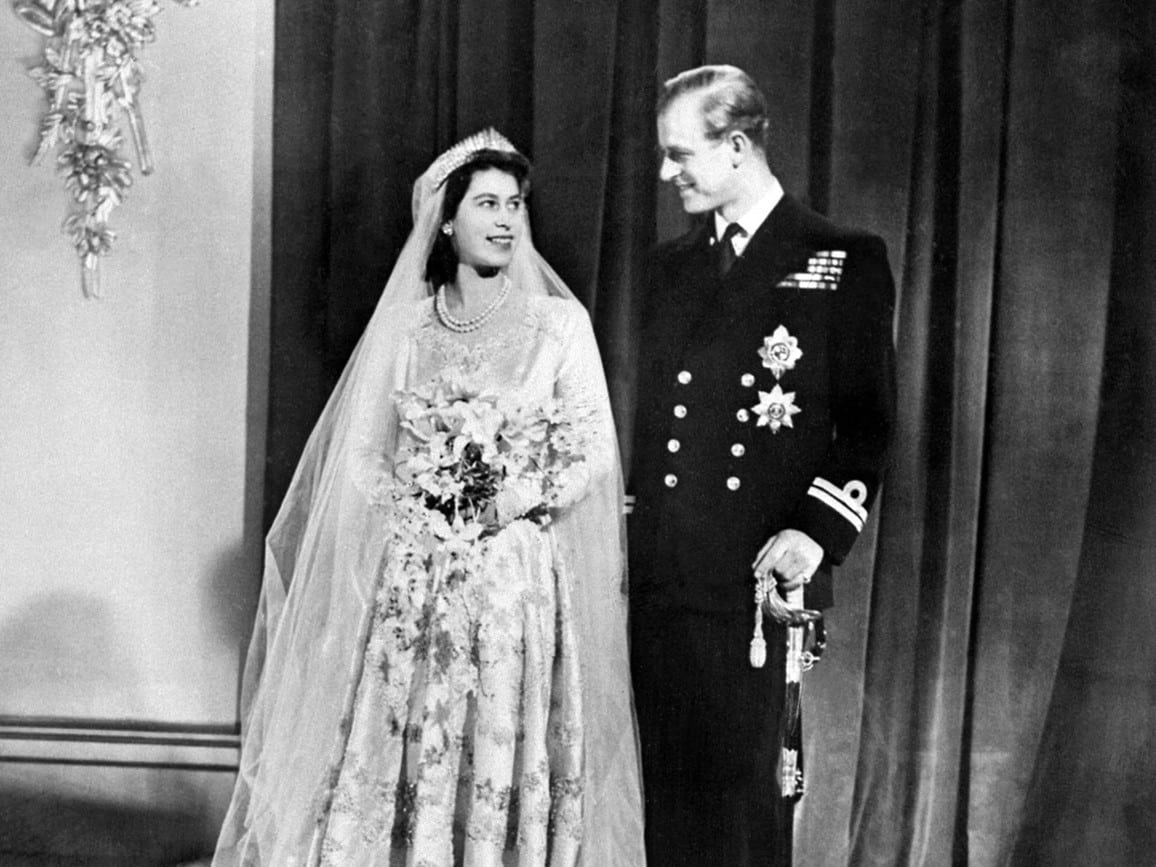 In a pre-television era, the ceremony was broadcast on the radio to millions of listeners. There were 2500 guests in Westminster Abbey.
The radiant couple then left for a wedding breakfast at Buckingham Palace.
They were married for 73 years. Until Prince Philip's death in April 2021.
Why not take a look at the other wedding blogs on the website for more inspiration!