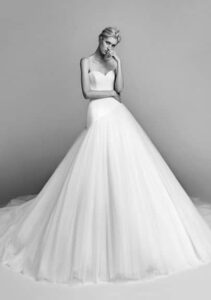 Sometimes it really is a no-brainer that your wedding dress needs to have the absolute, undoubtable, irreplaceable WOW factor. Something that ticks all the boxes of elegance, style, uniqueness, timelessness and beauty epitomised. This is precisely what the big name designers in bridal wear work tirelessly at creating season upon season, but next years catalogue of bridal wear is something really special. From ethereal, almost vintage inspired lace, to bold silhouettes and grandiose trains, here are our five favourites straight from the runways for 2017.
Temperley
Alice Temperley's signature bridal style is always effortlessly feminine, slightly bohemian yet somehow regal. She has kept this feel in the new collection but has a gown to suit every taste. We haven't seen the princess, taffeta skirt in a Temperley collection for quite some time and this one is to die for. There is a the 'midsummer nights' inspired flower embroidered gown and silk tea dress which both ooze femininity but in entirely different ways.
www.temperleylondon.com/bridal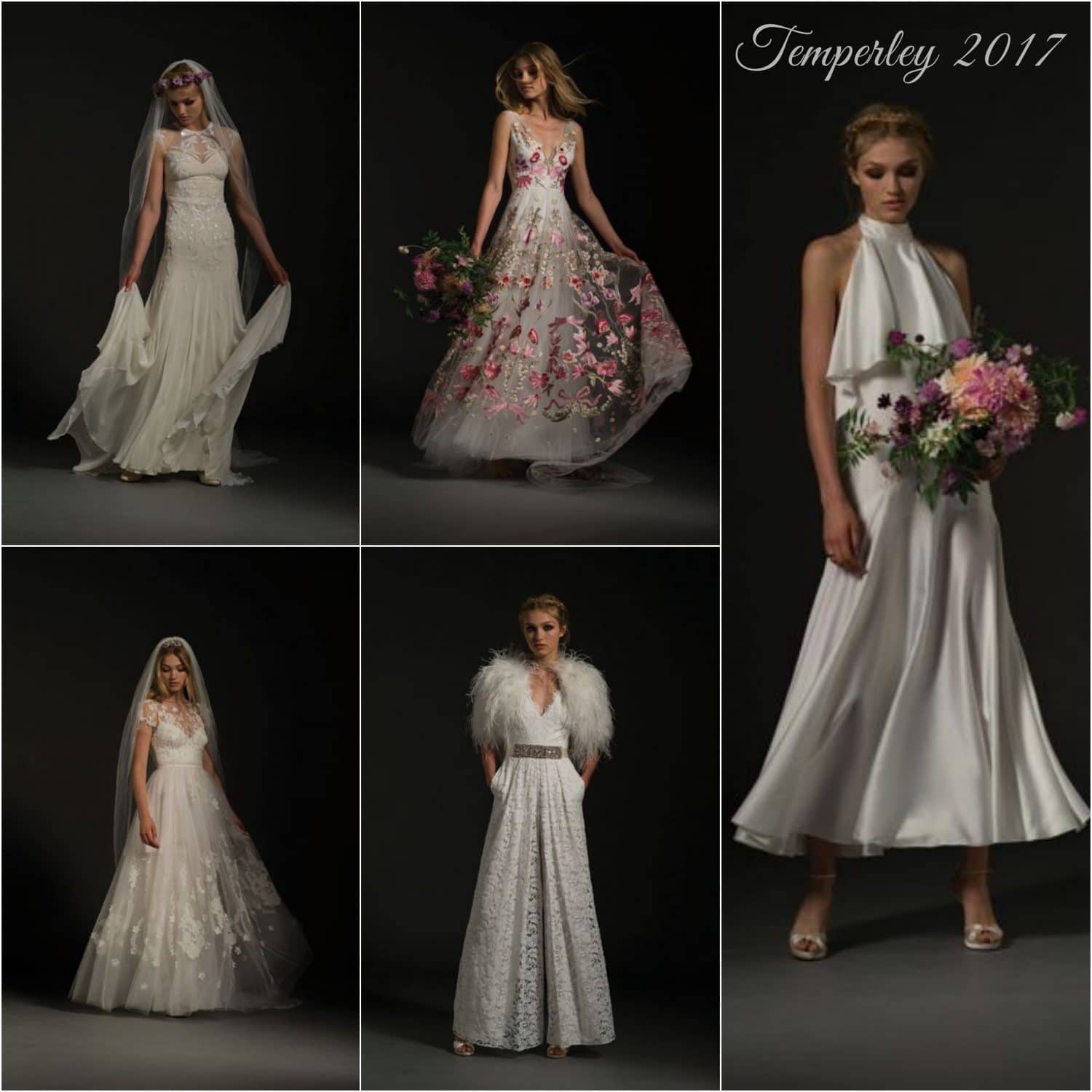 Marchesa
Marchesa's collection is less varied but each gown bears some similarity to the theme of lace, embellishments and showcasing of the décolletage. Think Princess meets Celebrity-Superstar, this collection has the power to make your partner turn to jelly when they lay eyes on you.
marchesa.com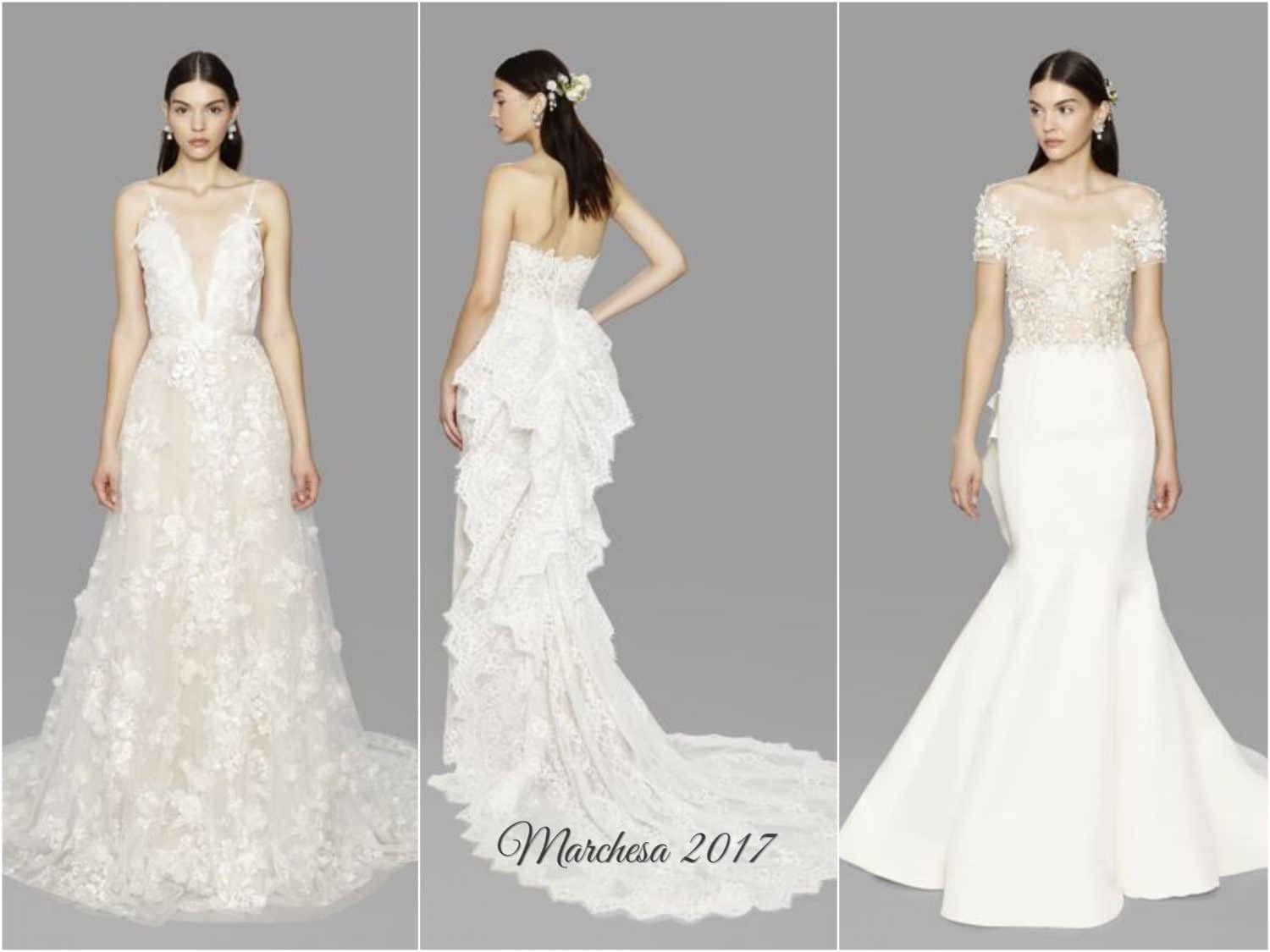 Viktor & Rolf
Everything about this collection is striking and bold, yet cleverly varied. Viktor & Rolf have been creative with small touches, be it a wide rimmed halterneck, a billowing train or a bow sash. This collection is for the chic and intelligent bride who wants a dress that really compliments who she is, rather than a fussy dress that wears her.
http://www.viktor-rolf.com/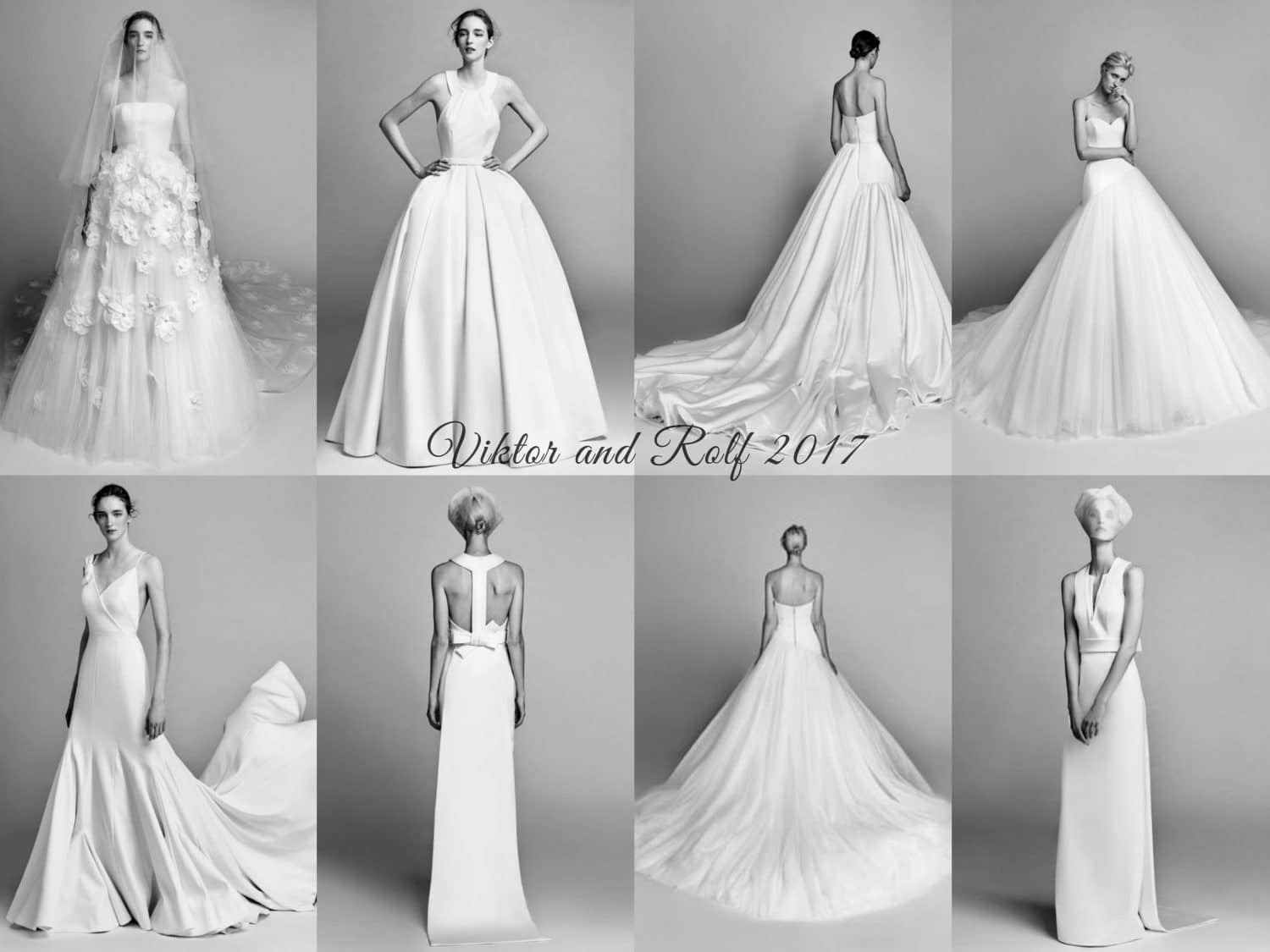 Sachin & Babi
Quite the opposite of the latter, Sachin & Babi is all about the frills and fuss and frivolity and the result is fabulous! There is an almost costume-like appeal about this collection.  You could imagine an actress playing a Shakespearean heroine being dressed in them. Yet they aren't showy or ostentatious, quite the opposite. Indulge every girlish whim within yourself with these gorgeous creations.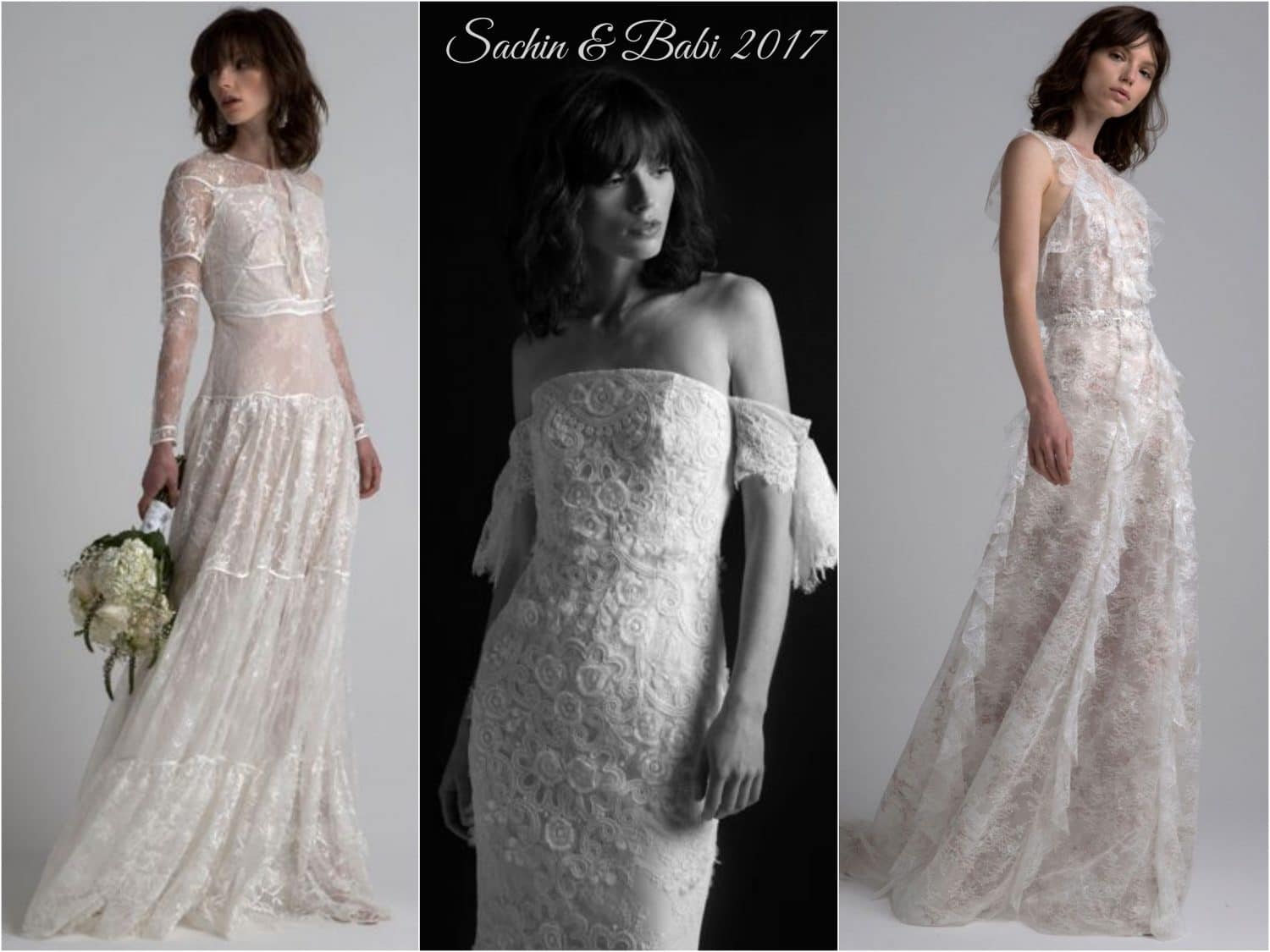 Monique Lhuillier
Similarly to the Marchesa collection, Monique Lhuillier has taken inspiration from embellishments but with a through-line of gold and taffeta in each creation. The collection is bravely glamorous but also magical. These dresses are for the Bride who wants to be memorable, different and purely indulgent.
https://www.moniquelhuillier.com/shop/wedding