The Top 5 Wedding Transportation

Wedding transportation often ends up at the bottom of couples 'To Do' lists. It is a necessary practicality that can lead to frustrating disagreements and stressed out decision making. But it needn't be that difficult and you can combine good sense with fun and dream-like aesthetics.
Here are our Top 5 unique wedding transportation suggestions:
The Double Decker Bus
A continuing favourite, the double decker bus is both an aesthetic dream for wedding photographers and hugely practical. Once associated primarily with London and known as the 'vintage London buses', the double decker is a nationwide hit and can be seen transporting wedding guests between venues up and down the UK's motorways! To make your guests trip a little more entertaining, why not serve up some homemade baked goods along with some fizz in plastic cups for that authentic "we're going on an adventure" feel.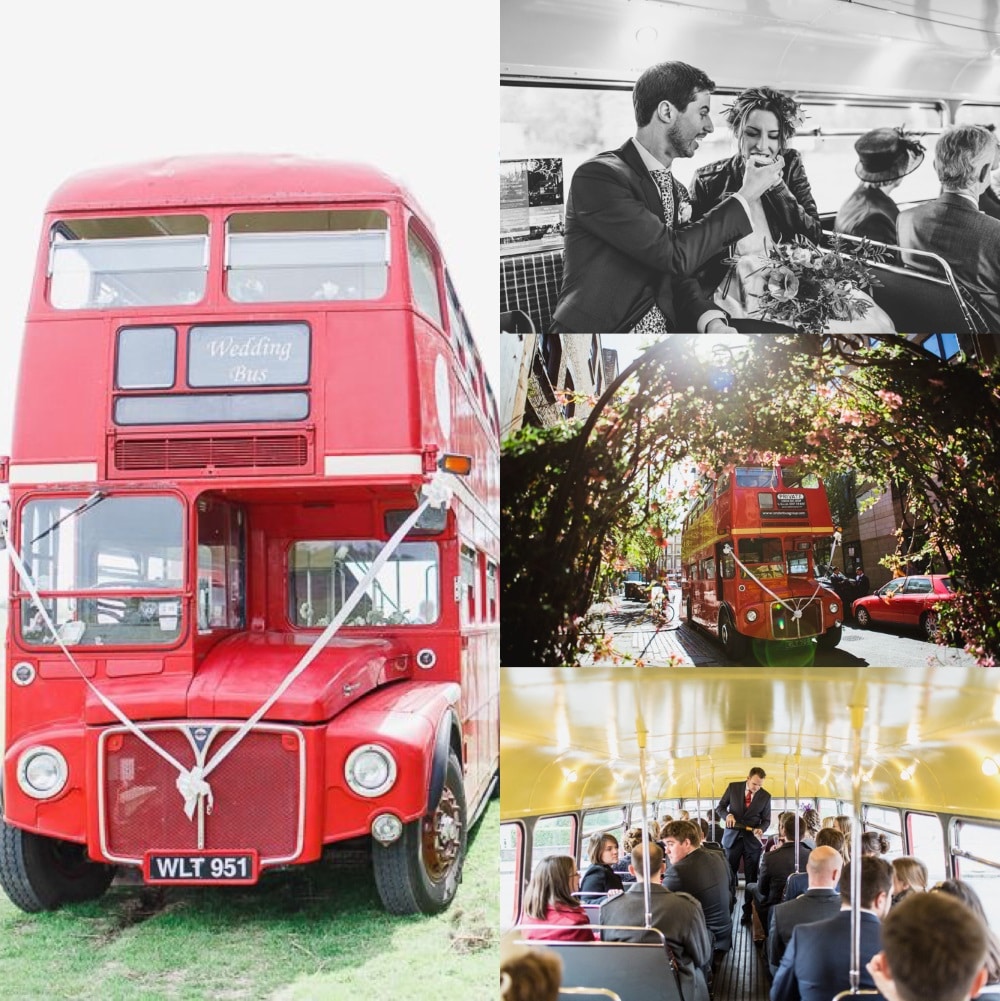 The Landrover
Well loved by the Cheshire set (fondly referred to as the 'Cheshire Tractor'), the Landrover is a perfect choice for your Cheshire wedding, especially in the heart of the countryside. Once out of the mud tracks and fields, land rovers can be scrubbed up very nicely indeed, adorned with flowers and kitted out with a chauffeur. Or you could embrace the realism of country living, forget the mud and attach some cans and a "Just Married" banner to the rear. Landrovers are spacious and rife within Cheshire, so why not line up an entourage of friendly Landrovers to transport your guests to your Cheshire wedding venue.
The Tractor
Continuing with the countryside wedding theme, the tractor transport idea originated in the US, perfect for their sunny outdoor weddings. However, it's an idea that is now catching on and can be perfect for transporting guests from small village churches, down the road to their Cheshire wedding venue. Perhaps just think practically about the timescales for your wedding day and if you require your guests to be at your reception promptly, reconsider your transportation options.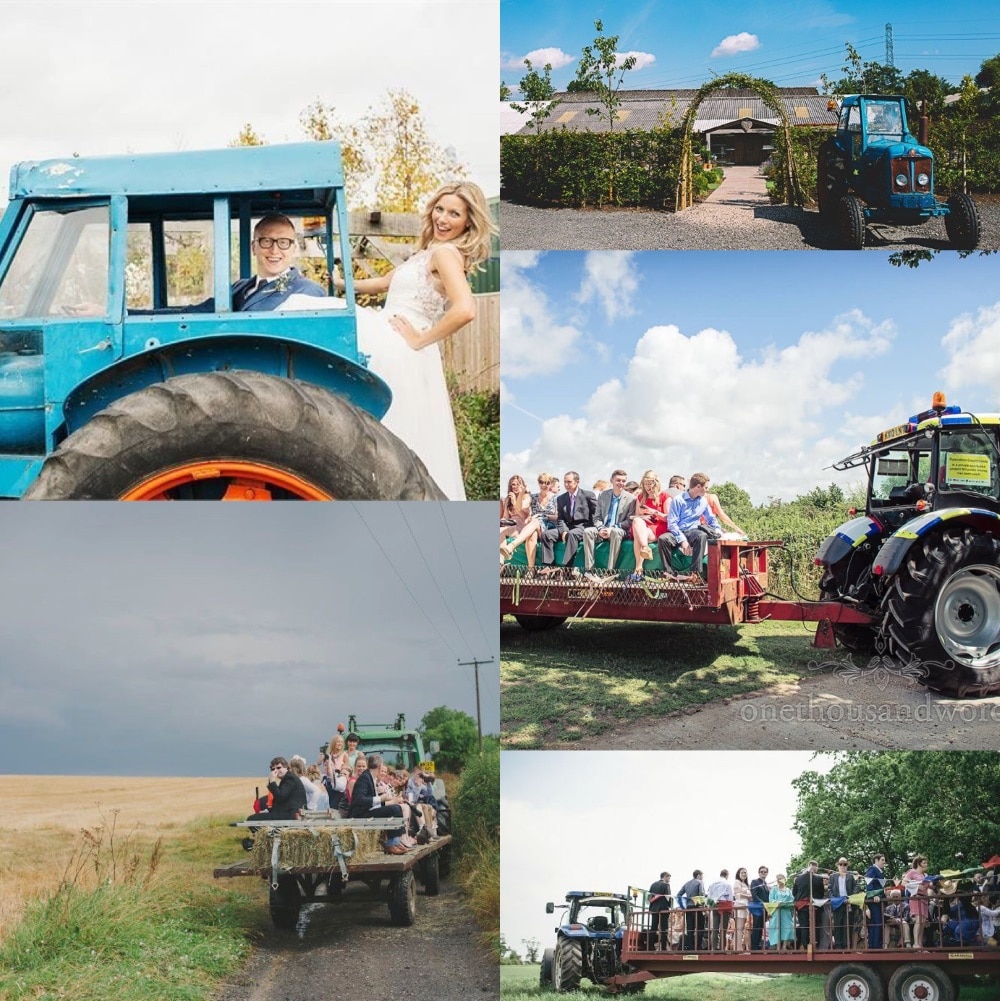 The VW Camper-van
Another popular favourite and it's hard to see why not. The VW camper-van comes in a variety of colours and can be dressed up or left as it is for the perfect wedding photographs. Originally popularised by 'vintage and retro' themed weddings, the VW is no longer pigeon holed as such and translates well to any style and taste. It also has JUST enough space for a small wedding party to hitch a ride. Our favourite is a campervan called Sophie! https://www.facebook.com/spiffycampers/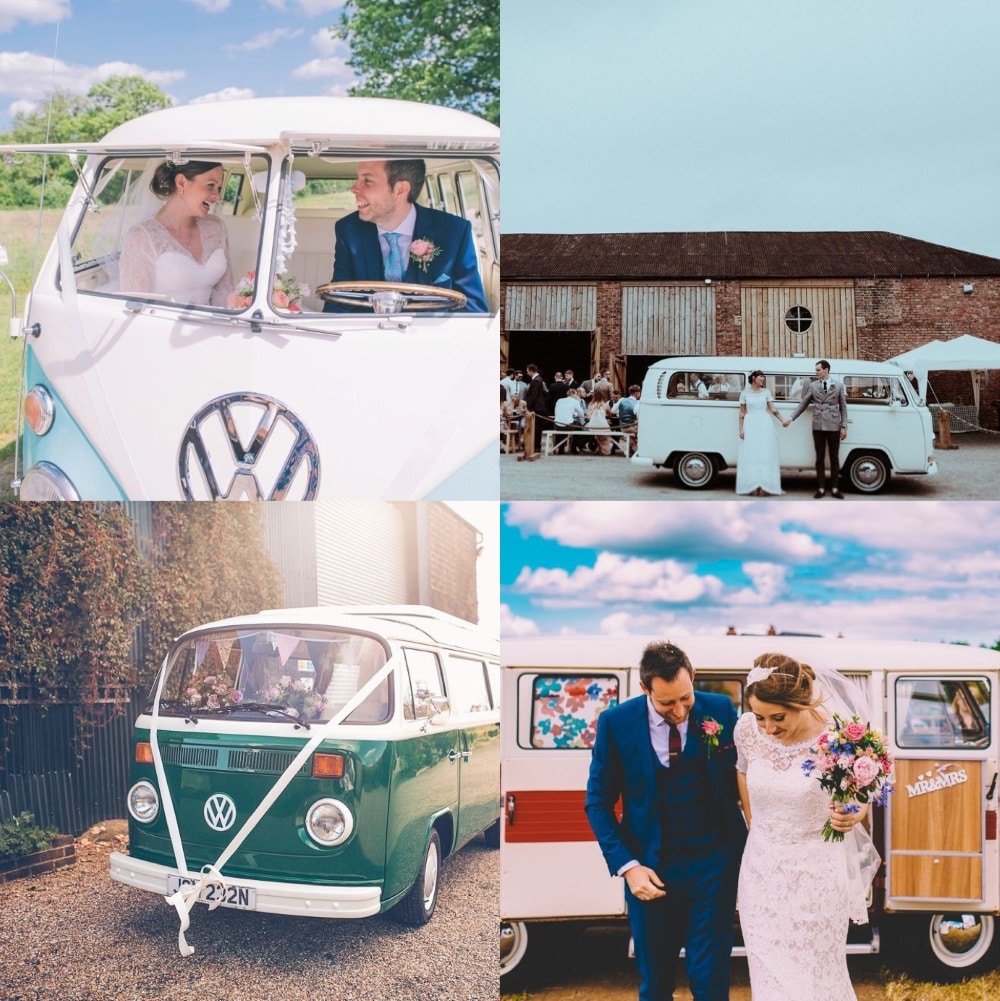 The Vintage Sports Car
Want to see your groom giddy with excitement on your wedding day? Surprise him with a classic sports car to whisk you to your reception and see his delight crank up to a whole new level! We recommend contacting a specialist classic car collector or even visiting classic car shows to peruse what's on offer. The vintage sports car is a purely selfish transportation choice, however as one of you needs to be sober to drive and there's no space for anyone to hop in with you. Perhaps less practical but totally worth it for that look on Mr's face… Photographs here courtesy of Josh Tollafield Photography. http://joshtollafield.co.uk/