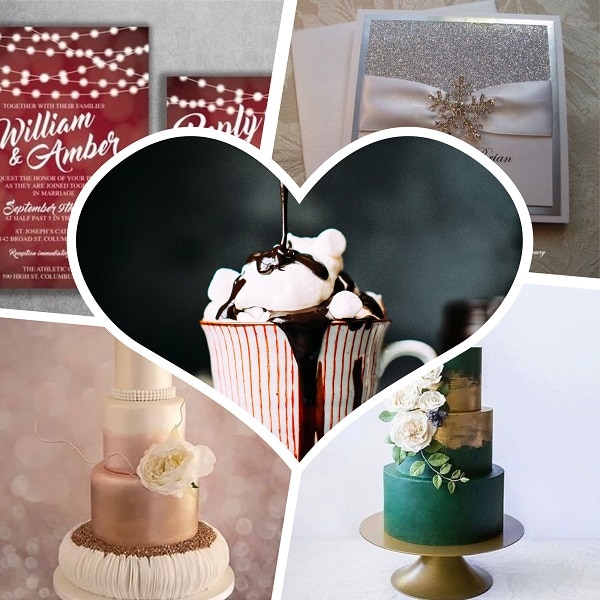 If you're planning a winter wedding there are lots of ways you can make your wedding stand out over the period.
Cosy
I don't need to tell you how cold it is during the winter. You can combat the effects of that by using warm reds to raise the temperature. Using bold reds and rouges will also bring a luxurious feel to your day, making it stand out even more.
(Left to Right) Level33Graphics, Oasis, cutthecake,
Evergreen
Winter can be a barren time of year, not much grows but it is traditional to fill our houses with greenery. Whether it's a Christmas tree or a holly wreath, we bring the outdoors indoors to brighten up our homes. Evergreens are bright and vibrant and will bring colour and warmth to the darkest of days.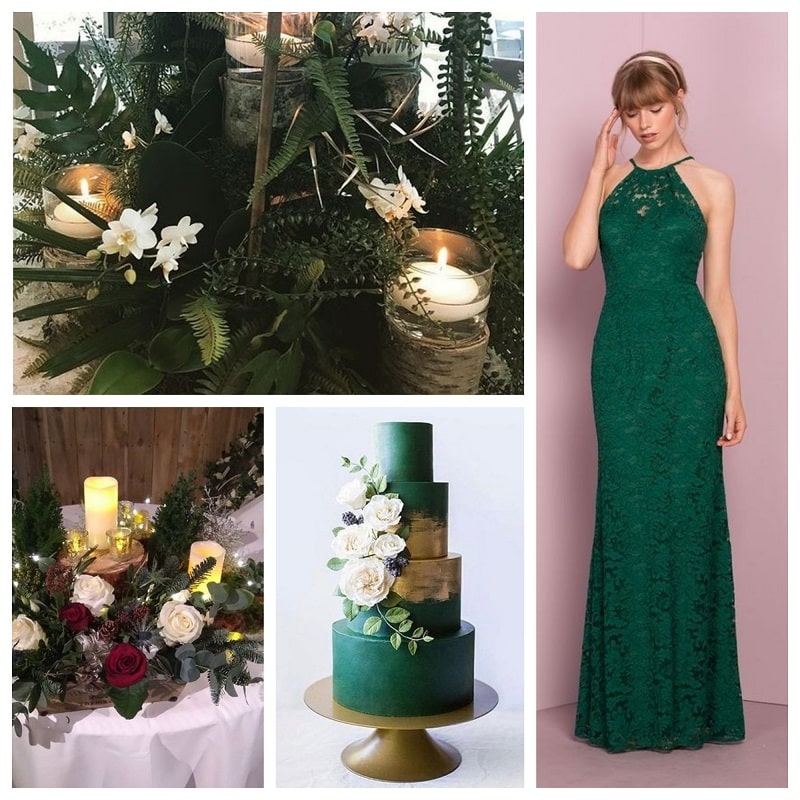 (Left to Right) Lily Rose Events, Kelsey Rose, White Room Floral Design, flourandflorish,
You can also mix and match reds and greens for a Christmas theme and hire a Santa. This will stop your younger guests from getting bored and will make your day extra special!
Pastels
You can go the other way and embrace the cold by choosing lighter colours and using ice, real or fake, as part of your decoration. A big trend is flowers in ice which is fascinating and beautiful. With the white fairy lights and lots of glass, you can create a frozen scene that won't freeze your guests.
(Left to Right) QuillsWeddingFavours, ChiChi, tablespoon
Golden
For a highly decadent winter wedding, choose gold. Gold reflects light, it will make your wedding brighter and warmer, perfect for chasing away the dark nights.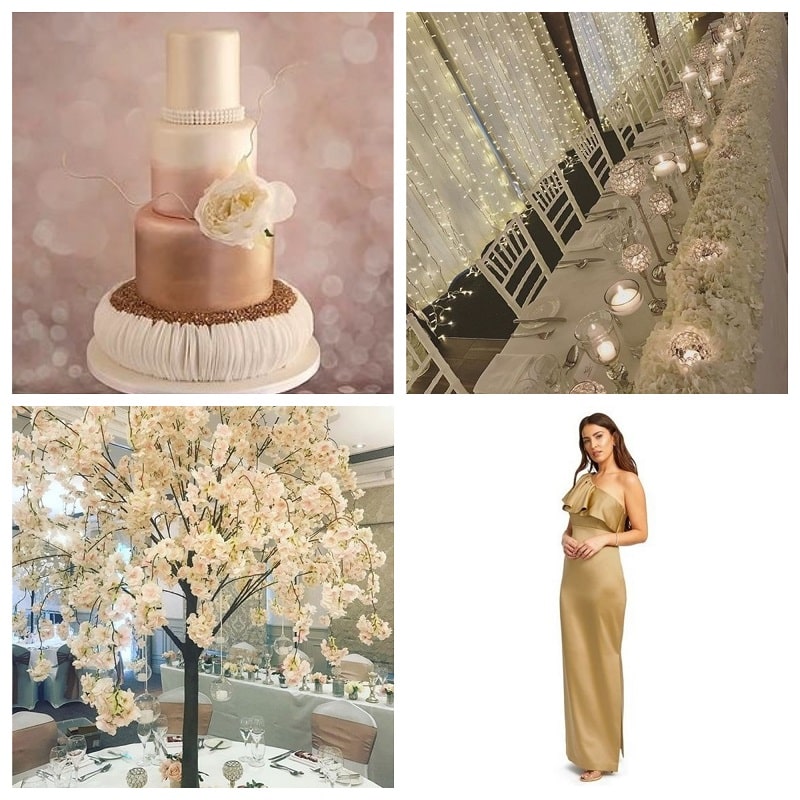 (Left to Right) Sugared Thistle, Lily Rose Events, Lily Rose Events, Ariella London
Hot Chocolate
OK, so this isn't technically a theme but regardless of the type of wedding you're having consider having a hot chocolate bar for your guests.  While you're having your photos taken, your guests can be warming up with a hot chocolate. Have some bottles of squirty cream and bowls of marshmallows and sprinkles and you'll have some very happy guests. Just make sure you tell your best man and maid of honour to keep some back for you!