We already know that bohemian weddings have a very distinct style. Having one element of your wedding that doesn't fit the brief could throw the whole atmosphere off. Make sure you're not that element by having the perfect boho hairstyle.
As boho weddings are popular because of their relaxed atmosphere, your hairstyle should reflect this.
There are three main ways you can have your hair on the day; down, half-up, or in a boho braid. This is not the time for sleek curls and twists but to celebrate your natural waves, so let your hair take centre stage by leaving it down.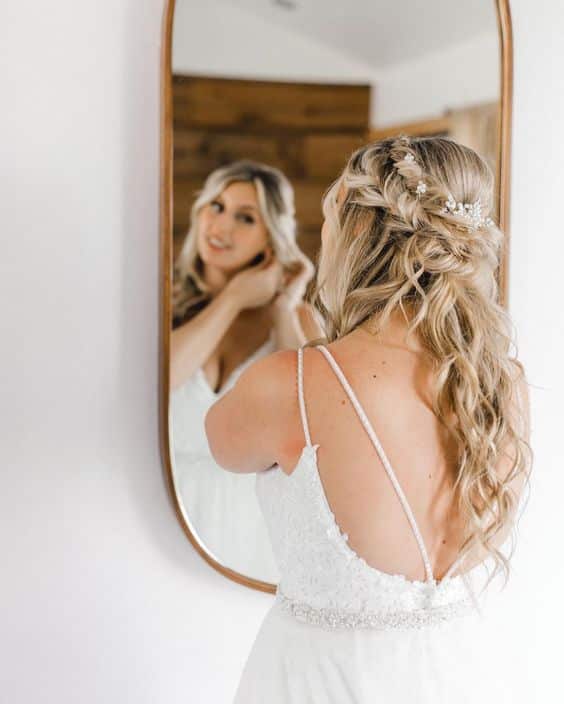 Keeping your hair off your face while still having it around your shoulders, you can tie the top half of your hair back with a simple clip or floral hairpiece. You could also add a full or partial braid in a loose french or a fishtail plait, both of which can be decorated with petit blossoms for a natural, carefree look.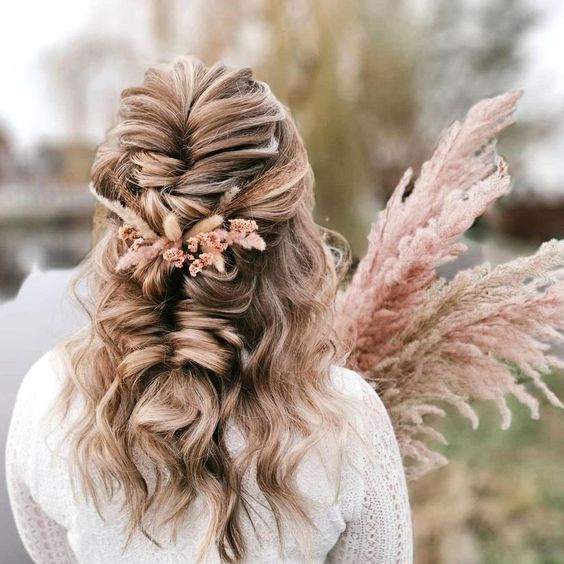 If you want your hair back, then a messy bun or a full braid is just the thing. Leaving odd curls of hair free gives you the relaxed boho look you want while keeping your hair off your facing giving you one less thing to worry about.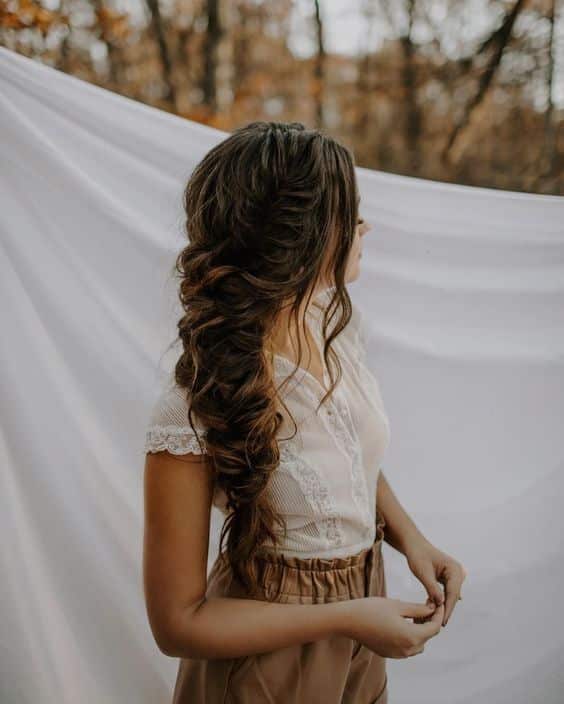 Accessories will complete your look. For glamorous boho hair, a floral crown or a headband is one option that turns from you a bride to a princess. Using the same flowers for your bouquet and crown ties everything together seamlessly.
If you're having a braid, then a floral vine that can be woven into your hair transforms your braid into something spectacular. Floral vines can also be used as an alternative to a crown for something a little more lowkey.
But then, bohemian weddings are all about being yourself and sometimes it is best to let your hair speak for itself.
Why not take a look at the other wedding blogs on our website for more inspiration!