Bohemian weddings are inspired by the 1970's free style, with long hair, flowing clothes and an appreciation of love and nature. They opt for organic, sustainable materials and promote a relaxed atmosphere for an intimate wedding with connections to other people and the world at its heart.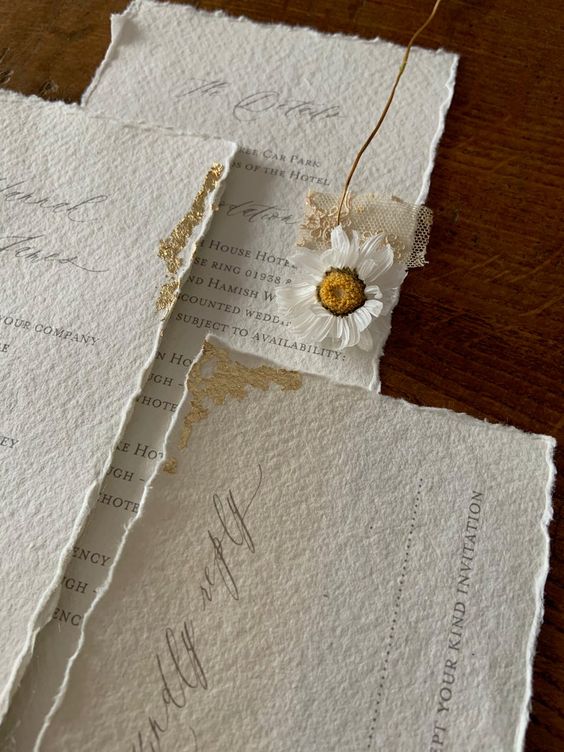 The material your invitations are printed on is as important as your design, if not more so. Artisan crafts and goods were a big part of the 70's alternate movement bohemian weddings replicating, so handmade card or paper is ideal.
Another option is recycled paper or paper made from a sustainable source, which will help reduce your wedding's overall impact on the environment.
Continuing with the handcrafted theme, handwritten invites trump printed ones. However, handwriting lots of invites is time-consuming and a little nerve-wracking as you'll have to start again if you make a mistake. Some fonts are designed to appear handwritten, which are perfect for the time-poor.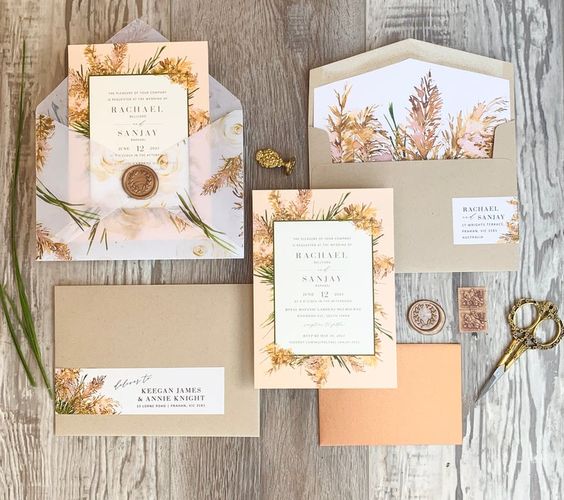 Once you've decided on your paper type and font style, you need to pick a pattern. As bohemian weddings celebrate nature, floral patterns are a strong choice. However, an arranged bouquet image doesn't fit the ethos: favour woodland, wildflowers, and grasses over the standard flowers. Beautiful as roses and peonies are, they are not central to a boho bouquet.
A second design option is the theme of love. Hearts are an essential feature whether you choose to include other floral designs.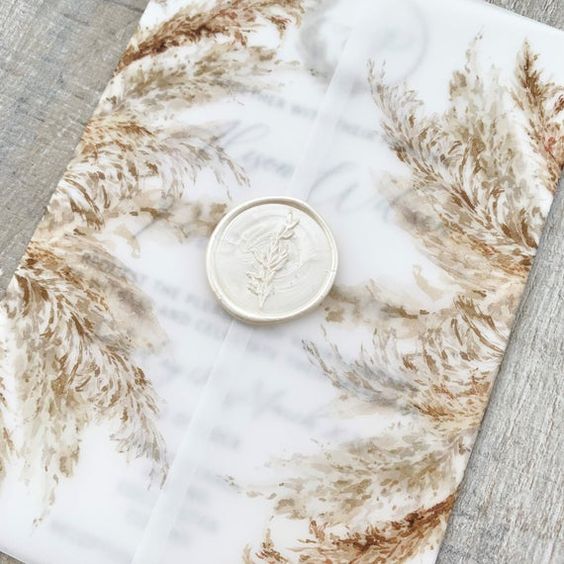 Another option is rustic. Rustic invitations tend towards the fuss-free with countryside links, the same ethos as bohemian. It isn't about the trappings, but the people and being able to spend time with friends in nature, something we all appreciate more now after Covid-19.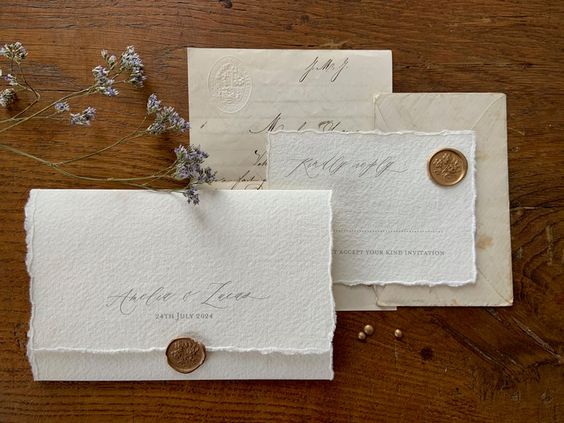 When planning a wedding, the invitation is your statement to your guests of your theme, so you want to get it right. With these ideas in mind, you're bound to create an invitation that truly captures the spirit of your wedding.
Why not take a look at the other wedding blogs on our website for more inspiration!