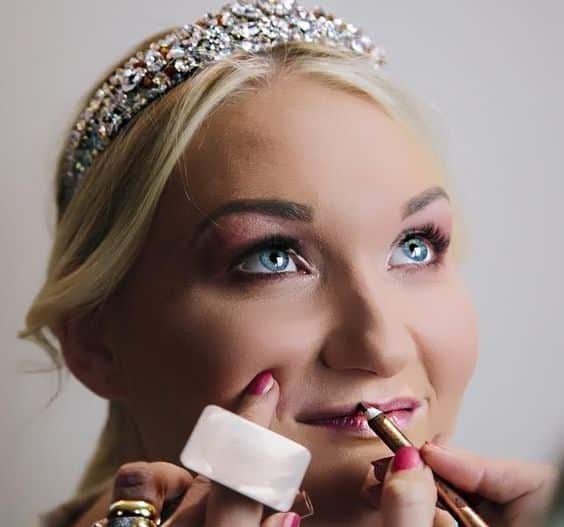 So, your wedding day countdown has begun, you are only weeks away from the day you've been planning since you were a little girl. Here we've asked our beauty expert Noe Keddle to give us Part 1 of her bridal beauty top secrets for all of you gorgeous brides-to-be to ensure that you will look breathtakingly beautiful on your wedding day.
Moisturisers
Beautiful makeup starts with beautiful skin. Make sure that your skin is hydrated from the inside as well as on the outside so drink plenty of water and avoid sugar/acidic foods that age the skin. Use organic skin care (stay away from brands that contain parabens and too many ingredients you don't recognise.) Brands such as The Ordinary, Liz Earle, Elemis or Dr. Organic are fantastic.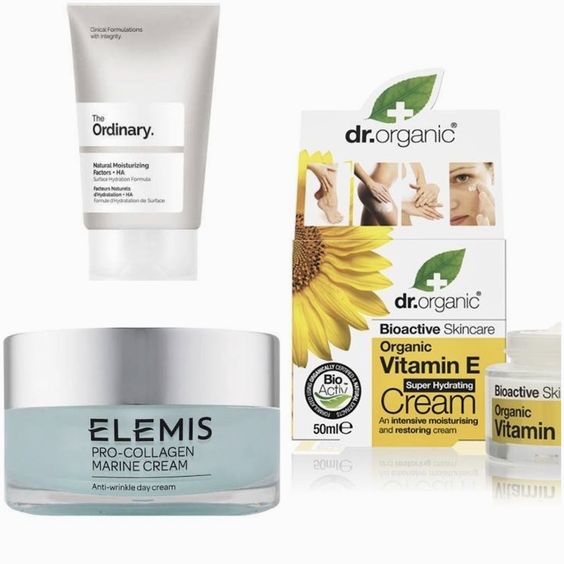 Remember to remove your makeup every single night and moisturise well. During the day the skin doesn't do much more than just fighting the UVA/UVB rays of the sun while at night it is working hard to regenerate its cells. For emergencies (long night outs) keep a micellar water and some cotton pads on your bedside table, wet wipes don't count, they don't remove makeup sufficiently. You don't want clogged up pores and bad skin for your wedding.
Exfoliate on a regular basis. Your Makeup Artist can only create beautiful makeup on a beautiful smooth 'canvas'. Remember to exfoliate your lips as well as lipstick does not look nice and does not stay on for long on chapped lips.
Do not try out a new skincare range too close to your wedding day in case you develop a skin allergy/sensitivity.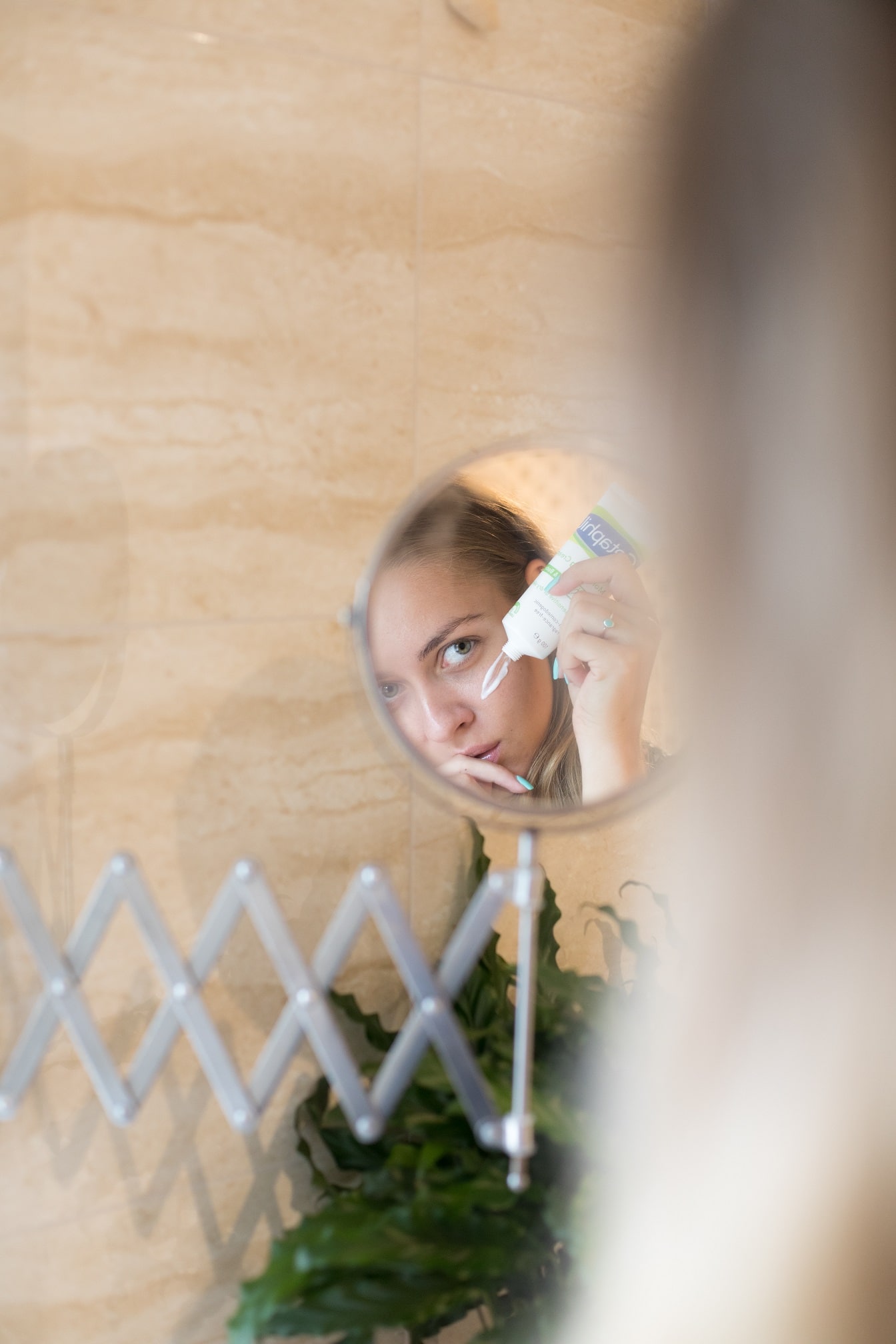 Facials
Facial treatments such as extractions are best to be carried out at least 2 weeks prior to the wedding day in order to allow your skin to heal in case of scabbing.
If, for any reason, you are planning extra treatments such as microblading or dermal fillers make sure to go to a very reputable clinic and do your research, read reviews, check before/after photos, ask questions and qualifications. Please don't leave these too close to your big day as there will be redness and healing time, you want to look absolutely flawless on your big day instead of bruised/swollen or still full of scabs.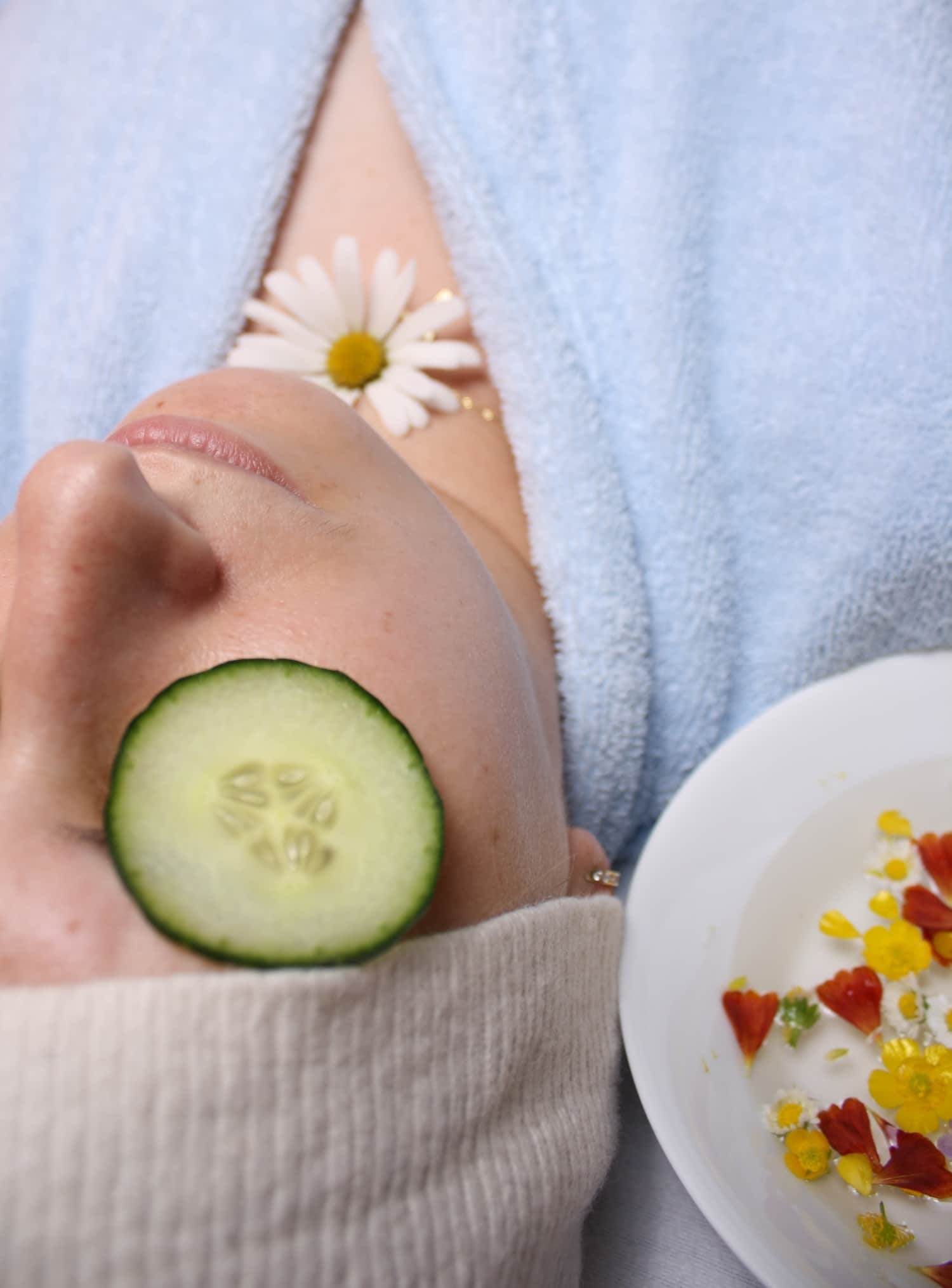 The Brow Game
Beautifully shaped and tinted eyebrows are the perfect frame for our face. They should just enhance your look and never look too harsh or be the focus point of the makeup. The 'slug square' brow days are long gone, it's all about natural brows now.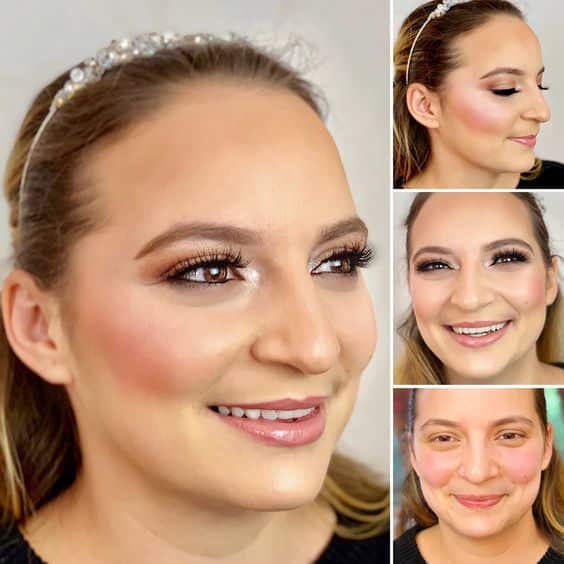 If you're not on top of the brow game and your brows are a bit (or a lot) out of shape do visit a good HD brow place, have them shaped and tinted by an expert. You would be surprised what a big (gorgeous) difference they will make to your overall appearance and they won't cost you a lot either.
Again don't risk it, have a trial a couple of months before and if you are happy book your brow appointment 2-3 days prior to your wedding day.
Male Grooming
Your groom can also ask his hairdresser/barber to shape his browns or your MUA can help with his too. A bit of trimming and a good old brow gel will do the trick. Also, did you know that in the USA airbrush makeup is as normal for men (grooms) as shaving? Yep, that's right so tell your groom not to be shy and go for the brow treatment when he is having his hair cut anyway.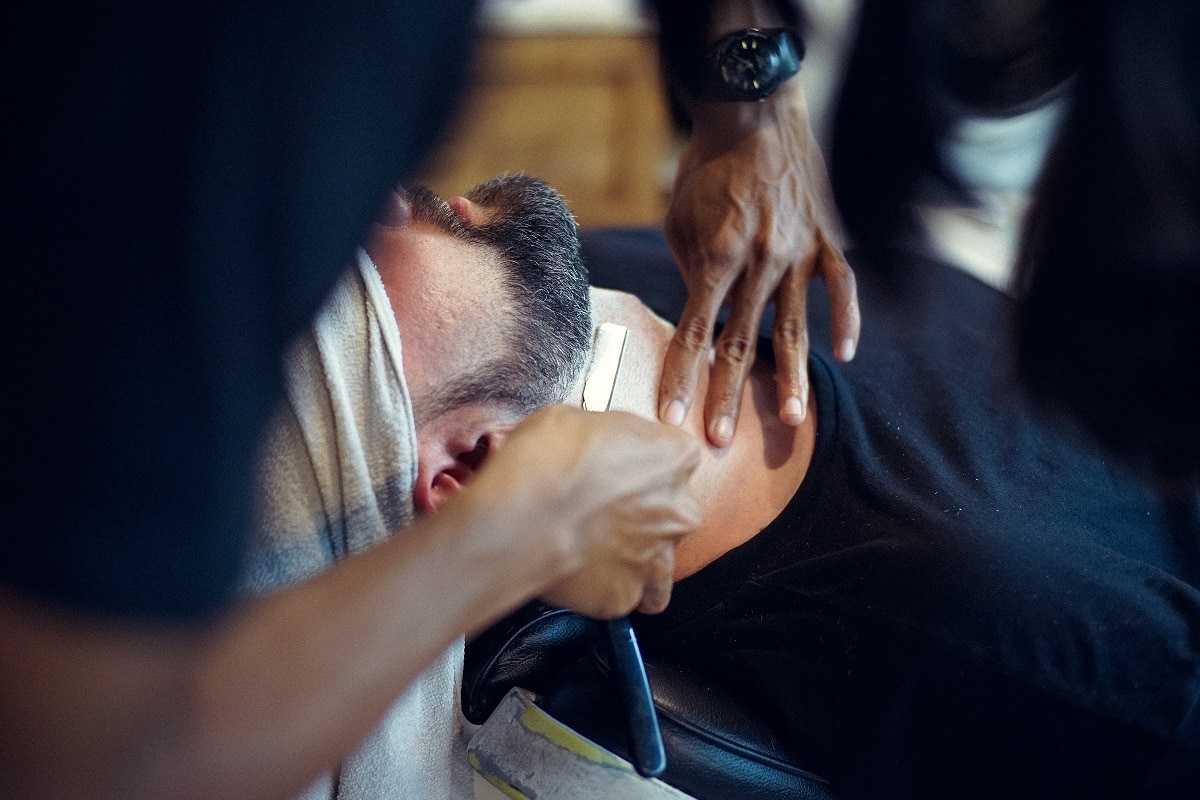 Sunbed or Spray Tan?
As a Makeup Artist, my opinion is make-up looks so much more beautiful on a skin that has at least a little bit of tan.
Of course, if you are blessed with gorgeous porcelain skin it does not mean that you should change that, you are perfect and beautiful the way you are.
If you do want a tan, ask yourself whether you're planning on having your honeymoon straight after the wedding? A spray tan will fade and look patchy as the days go by, so a tanning studio will give you a more lasting tan. Always consult with your GP/dermatologist first whether you are allowed to use a solarium or not and DO NOT overdo it, 2-3 times in total for a minute or two will be more than enough! It's also always a good idea to have a spray tan trial to make sure that the colour is not orange.
So, just follow these easy tips and you'll have gorgeous skin for your wedding day as well as setting yourself up for a good skincare regime going forward.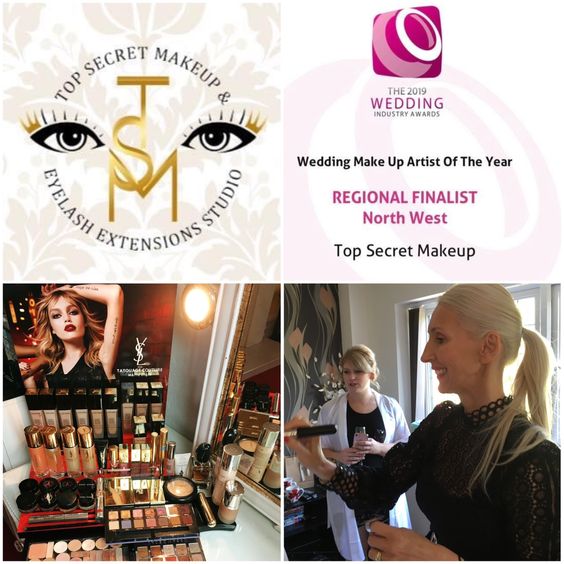 If you would like to discuss your wedding makeup/skincare concerns and questions with an expert please contact Noe on www.topsecretmakeup.com
For Capesthorne Hall's other recommended suppliers, check out our website – Recommended Suppliers