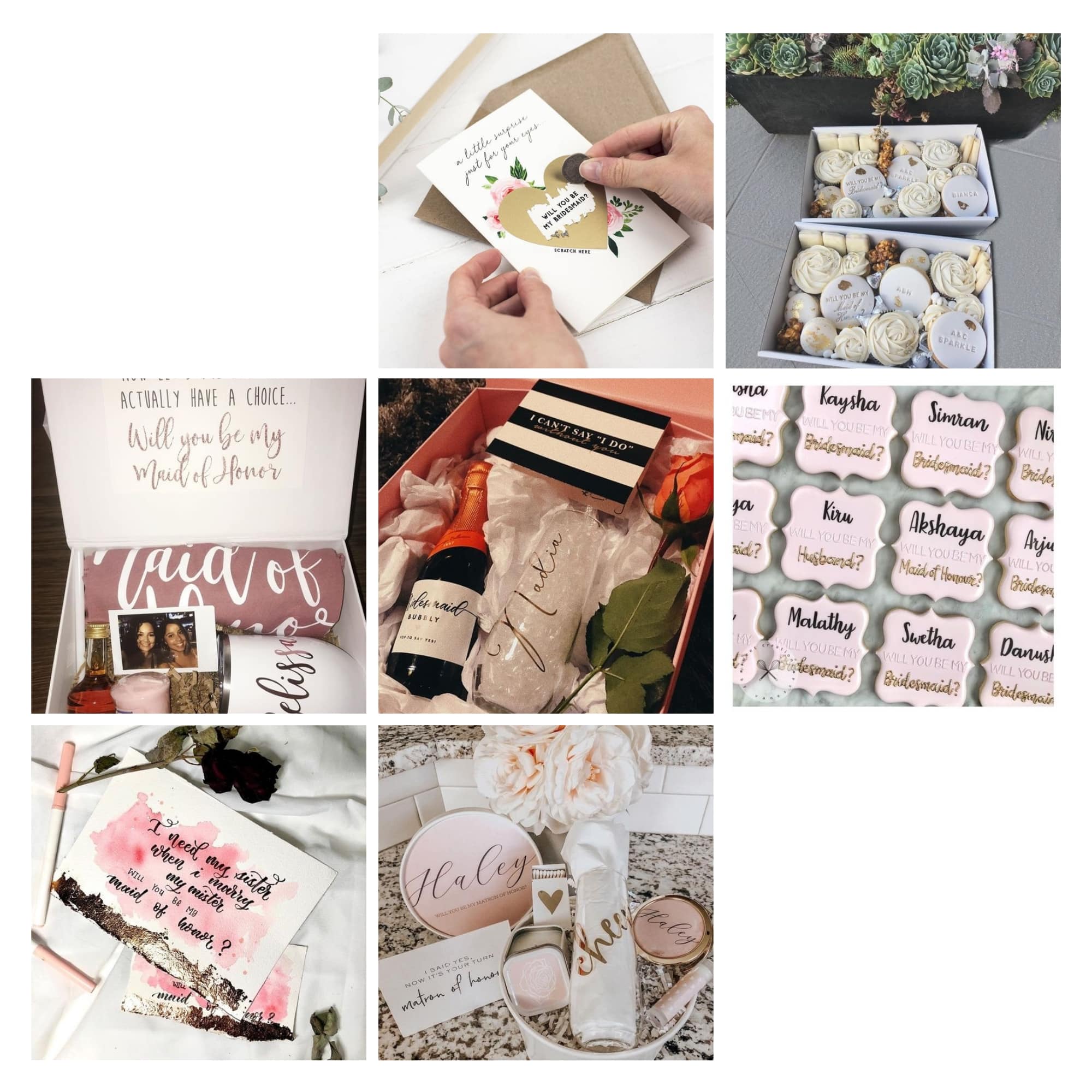 When it comes to asking your BFF to be your bridesmaid, you need to do something more than sending a text. After all, bridesmaids are the unsung heroes of weddings. They help with planning, sit through countless dress fittings, deal with last minute panics and make sure you look fabulous on the day, never without a drink or lip gloss.
Here are some thoughtful ideas so that you can pop your own question to the ladies you can't imagine getting married without.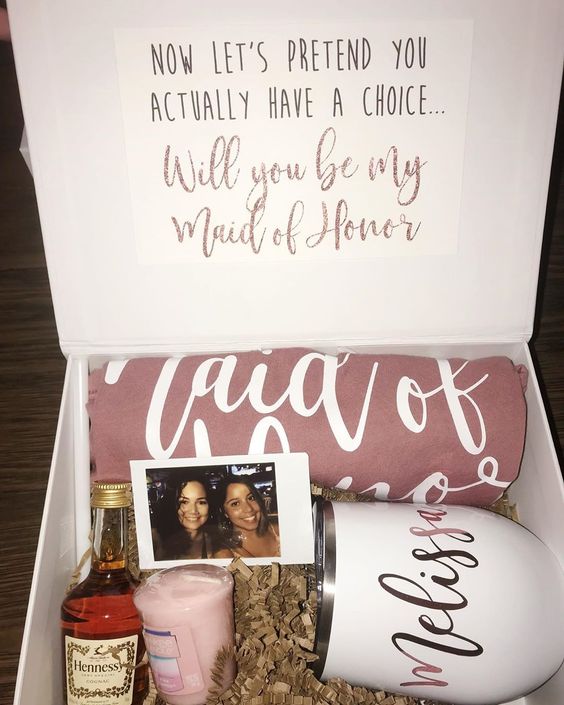 Proposal boxes are brilliant. You can fill them with all the little things you know she'll love like candles, singles of her favourite wine, the branding you want her to wear for your hen party, even a picture of you together to remind her of why you're asking.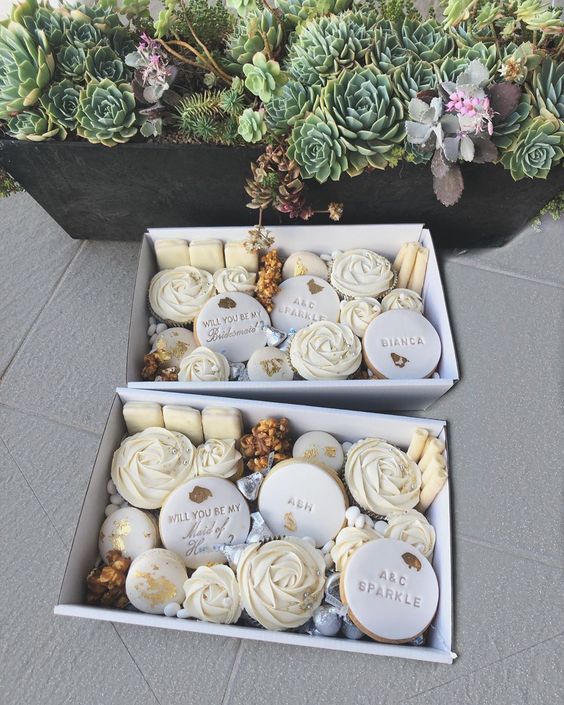 Or how about a sweet proposal box for goodies she'll share with you (if she's a real friend!) Personalised, delicious and unique. How could she possibly say no?
Give your bridesmaid-to-be some bubbly to celebrate her saying yes with this box with personalised glass and a rose for a meaningful proposal of your own.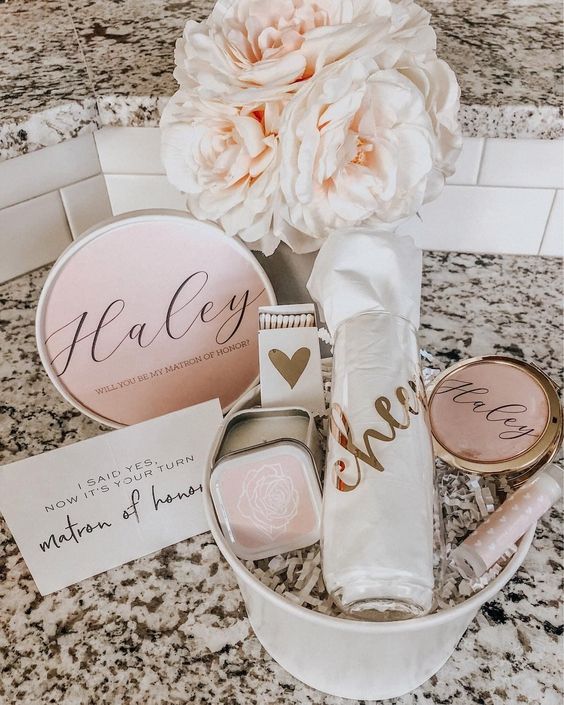 What lady wouldn't say yes to this proposal box full of pampering goodies. They're so luscious you'll want one for yourself.
Gorgeous as all those ideas are, there's a cost to them and not every budget can cover proposal boxes. These individual biscuits are still a very personal way of asking someone to be part of your bride squad.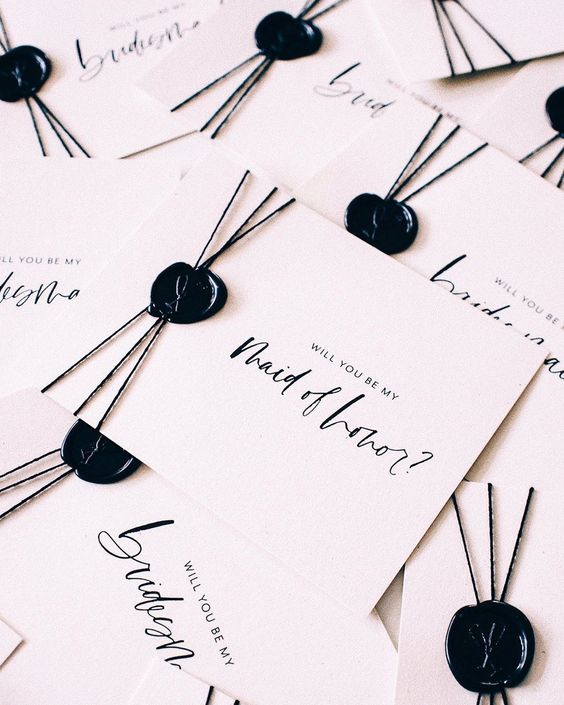 These chic little cards can be slipped into a gift of your choosing. The wax seal is very forward-trending. Expect to see more of this style on invitations and stationery in the future.
Friends are the family we choose for ourselves, as the saying goes. This card recognises that fact and symbolises that your friendship with the women you want with you on your wedding day transcends the ordinary.
And finally, these are scratch cards that everyone can enjoy. Scratch off the beautiful golden heart to reveal your message and your bridesmaid still has a pretty card to keep forever.
Why not come along to our next Wedding Fair for a fun, giggly day out with your bridesmaids.