Chic Bridal Hairstyles For Your Wedding Day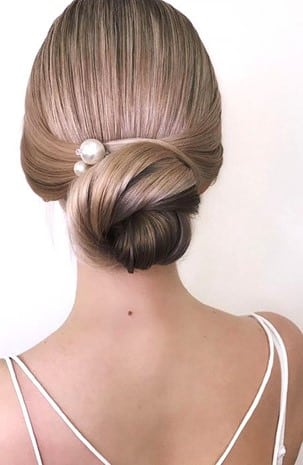 Chignon
Elegant and timeless, this is a classic hairstyle which is perfect for the bride who wants a polished and sophisticated look.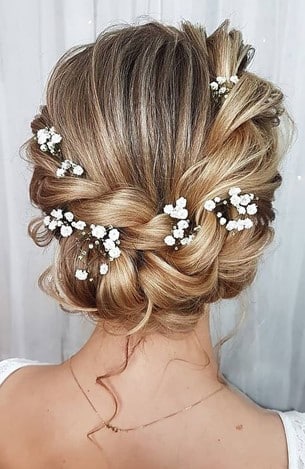 The Romantic Updo
This is a soft and flattering hairstyle, perfect for the bride who is looking for the fairy tale princess look.
It can be finished off by inserting silk or natural flowers , such as this delicate gypsophilia.
Natural Curls
If your hair is naturally curly, there are lots of styling options for your wedding day. Prep your hair with a moisturising product, and finish with a curl defining spray.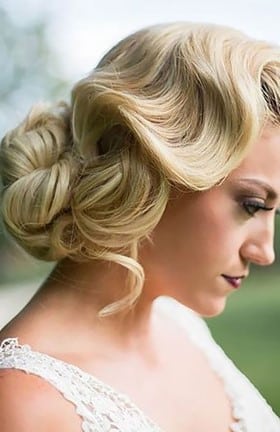 Vintage Updo
If you are a lover of vintage style, a hairstyle from a bygone era is a perfect choice for you.
If you are planning to wear a vintage wedding dress, chose a classic hairstyle from the same decade.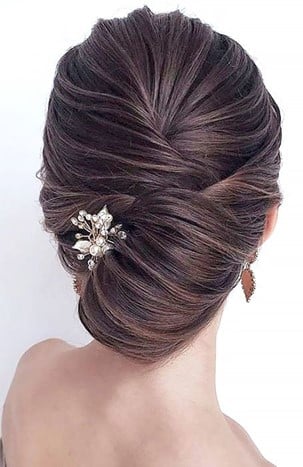 French Twist
This is an ultra chic classic style, similar to the chignon.
It gives a sophisticated and polished look.
It involves gathering and twisting the hair then folding it in on itself, and securing with pins, slides, or a comb.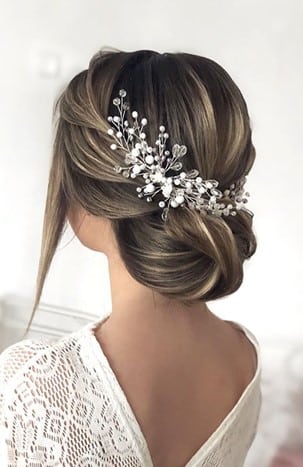 Bridal Hairstyle With Haircomb
Using a beautiful accessory such as this decorative comb, is the perfect way to take your bridal hairstyle up a notch.
You could choose an accessory that matches the details in your wedding dress.
Glamorous Waves
This classic style has an echo of old Hollywood glamour, and is flattering for most face shapes.
Simply add a classic red lip to become a bombshell bride!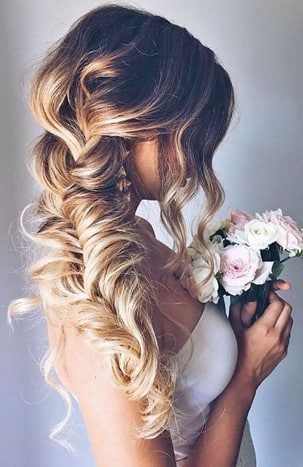 Long Braids
This is a classic style, that is best suited to you if you have thick hair.
Make sure your hair is in tip top condition for the best results.
Why not take a look at the other wedding blogs on our website for more inspiration!