Capesthorne Hall is a stunning location, a perfect venue for your Cheshire wedding. Decorating it for your big day might seem like a daunting task and we've done a lot on flowers so here's some non-floral inspiration for you.
Balloons
Balloons are not just for kids' parties. They can be used for great effect for your wedding too. You can use them to highlight the things you want to draw attention to. Like your top table or your cake stand.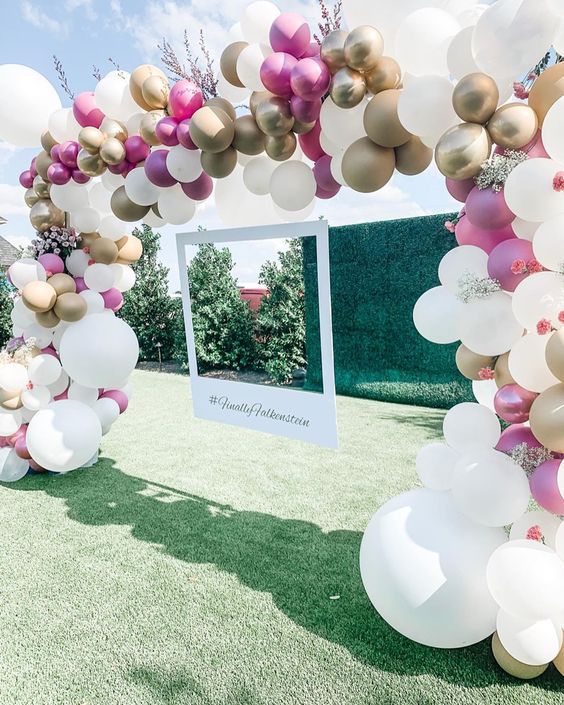 Or, for maximum impact, you can use them to create a stunning wonderland experience for you and your guests. These balloons create a cloud-like effect that no one will ever forget and would be perfect for our Lakeside  Marquee.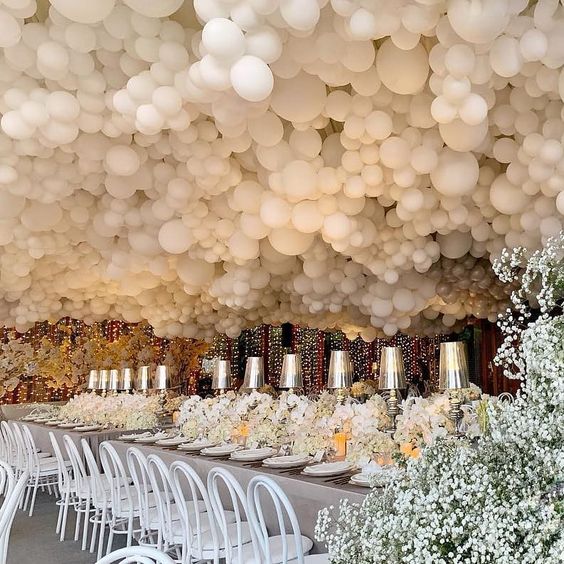 Why not speak to Carrizma Balloons who are a local company that produce brilliant wedding displays.
Fairy Lights
Never overlook the power of fairy lights. These little lights can be used to create atmosphere or amazing centre pieces for your tables.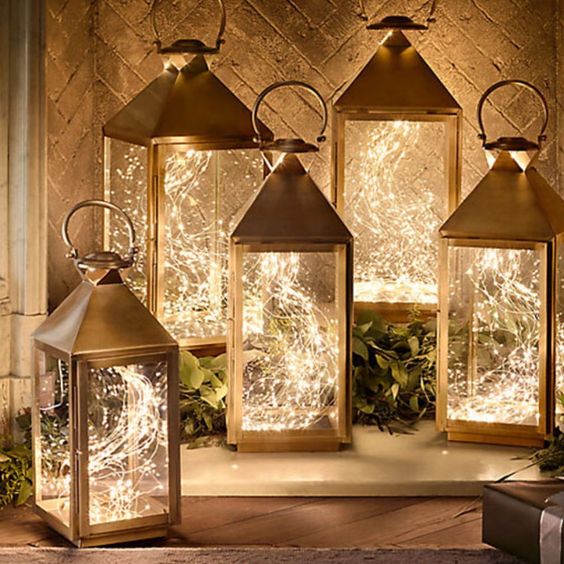 Or, similar to the balloons, you can use them to create an out-of-this-world ceiling.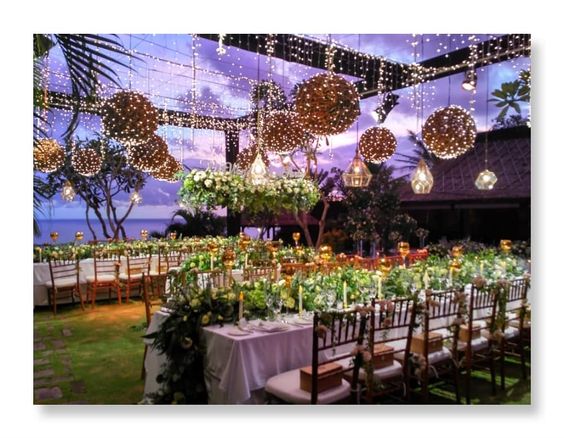 Candles
Candles are another great way to decorate our venue. You can use them on their own, but I think they are brilliant accompaniments. You can use them to create intimate, magical spaces, a perfect environment to dance the night away. Check with your venue though as most will require them to be in lanterns, vases or votives.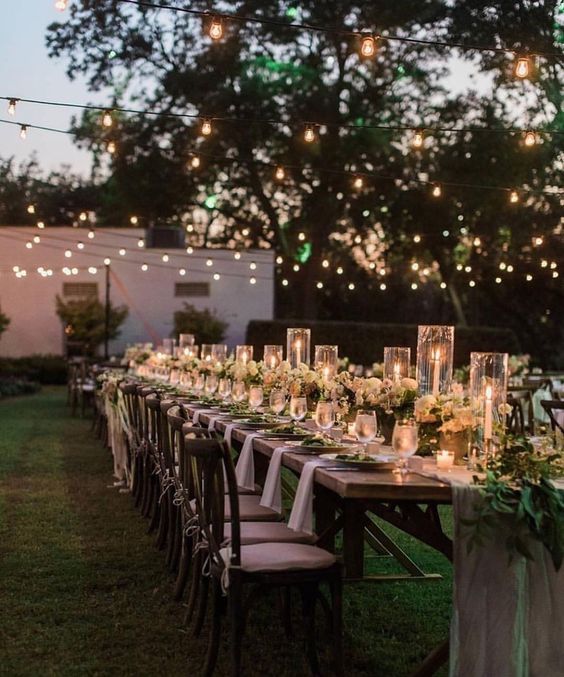 Bunting
Bunting is becoming very popular at weddings and not just for bohemian styles. You can match them to your theme, choosing colours that work for you, bold, solid colours or patterns, both will work and give you an amazing party atmosphere.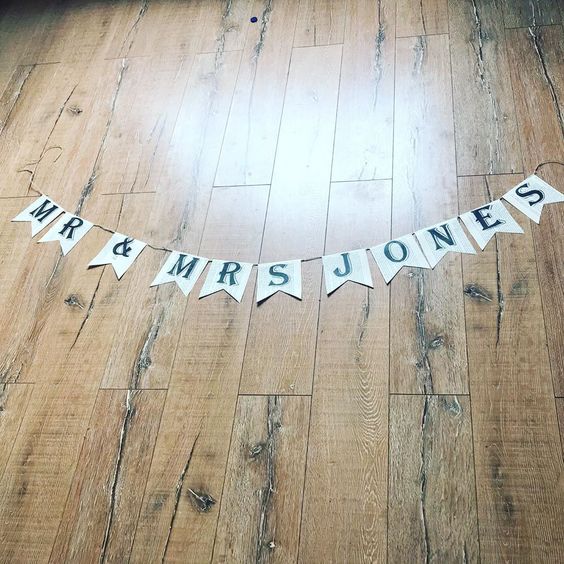 I've saved this image to last because it brings together most of the elements we've looked at. Yes, you could just pick balloons or bunting or flowers, but everything works together so well that its magical.
We have some stunning lanterns that can be hired to add that finishing touch to your ceremony set-up at Capesthorne Hall – Lakeside Weddings