A little while back we looked at bridesmaid dress trends. Today we're going to look at my favourite style from that list; floral. These floral dreams are perfect for romantic or summer weddings.
Petal Chic
This style draws inspiration from nature. They are perfect for bohemian style weddings with their wildflower and naturally occurring decorations.
Pastels
I love these dresses from Jenny Yoo because of the soft pastel colours and the skirt and top combination. Blending styles for your tastes, and your bridesmaids', is also a hot trend for the season making these dresses a must have if you're having a floral wedding.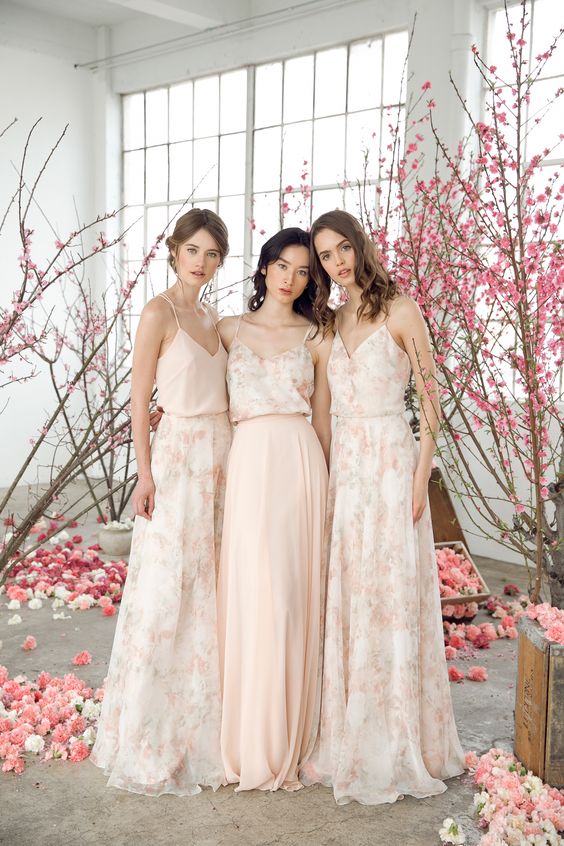 Mu'Mu
These dresses are super summery. Bright colours. A graceful flowing motion as your bridesmaid moves. What could be better? These bold patterns and colours will complement your theme and flowers.
1950's
Another weakness of mine, 1950's glamour. These dresses are a little more traditional and very playful. This is a style that never goes out of fashion and this gorgeous dress by Collectif Vintage is fresh and affordable.
And Finally …
I couldn't resist a blog about floral dresses without including this gorgeous number from Temperley, even though it's a bridal dress. Floral and lacy, this dress calls to my not-so-hidden romantic side.