If you're undecided about your wedding flowers then an alternative to a traditional bouquet is Floral Hoops. Instead of something you carry, flowers are entwined around a hoop which you can loop over your arm, then later use it as a decorative backdrop for your cake.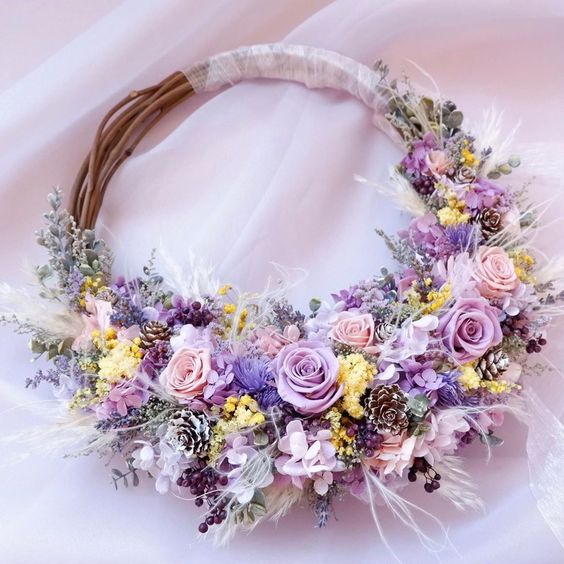 Floral hoops are multi-functional and the shape does not restrict the sort of flowers you can have. From big bold flowers, like stargazer lilies and peonies, to more unusual choices, such as wheat or sprigs of babies breath or lavender or even silk flowers, a skilled florist will be able to create the perfect display for you.
And just like bouquets, floral hoops work for all types of weddings. You just adapt the flowers to match the formality or relaxed nature as you would in a traditional bouquet. Lots of grasses and wheat for a bohemian wedding, roses for more formal weddings, feathers and diamantes for a modern chic wedding.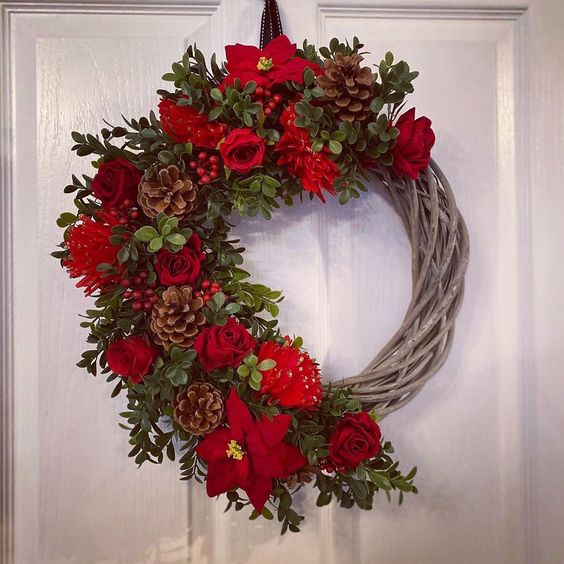 These are also perfect for the season. Christmas is the time for wreaths, which are circular, although there is an argument for having a circular piece of seasonal floral decoration all year round. You can incorporate the traditional foliage and berries of the season, foregoing roses and lilies for holly leaves and berries, evergreen foliage and pine-cones.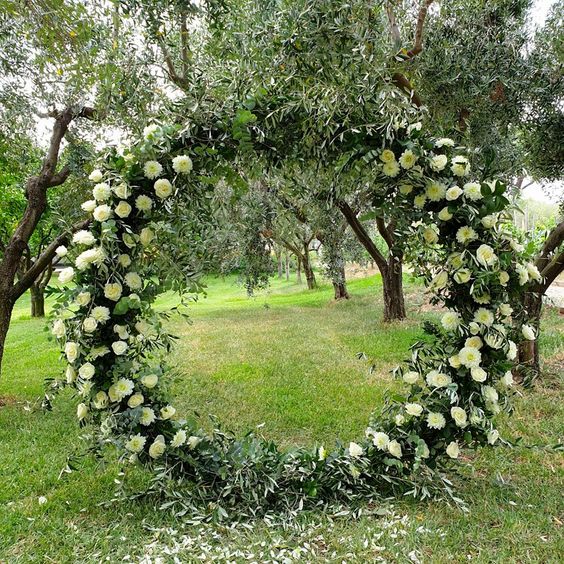 You can also use the hoop as a theme throughout your wedding. Wedding circles make spectacular frames for guest photographs. You can make your photo circle a bigger version of your hoop and have little ones for decorating your venue, bringing your theme together.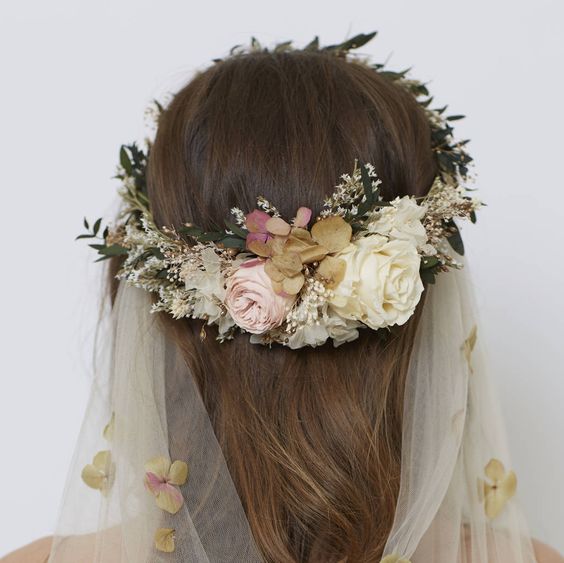 You could go one step further. Rather than a tiara you can have a floral crown using the same flowers and foliage as your floral hoop.
Floral hoops for you to carry are a different way to display flowers both for you to carry down the aisle and to use as decoration around your venues on the day. And afterwards, just as with a normal bouquet, you have a beautiful keepsake to remind you of your big day.