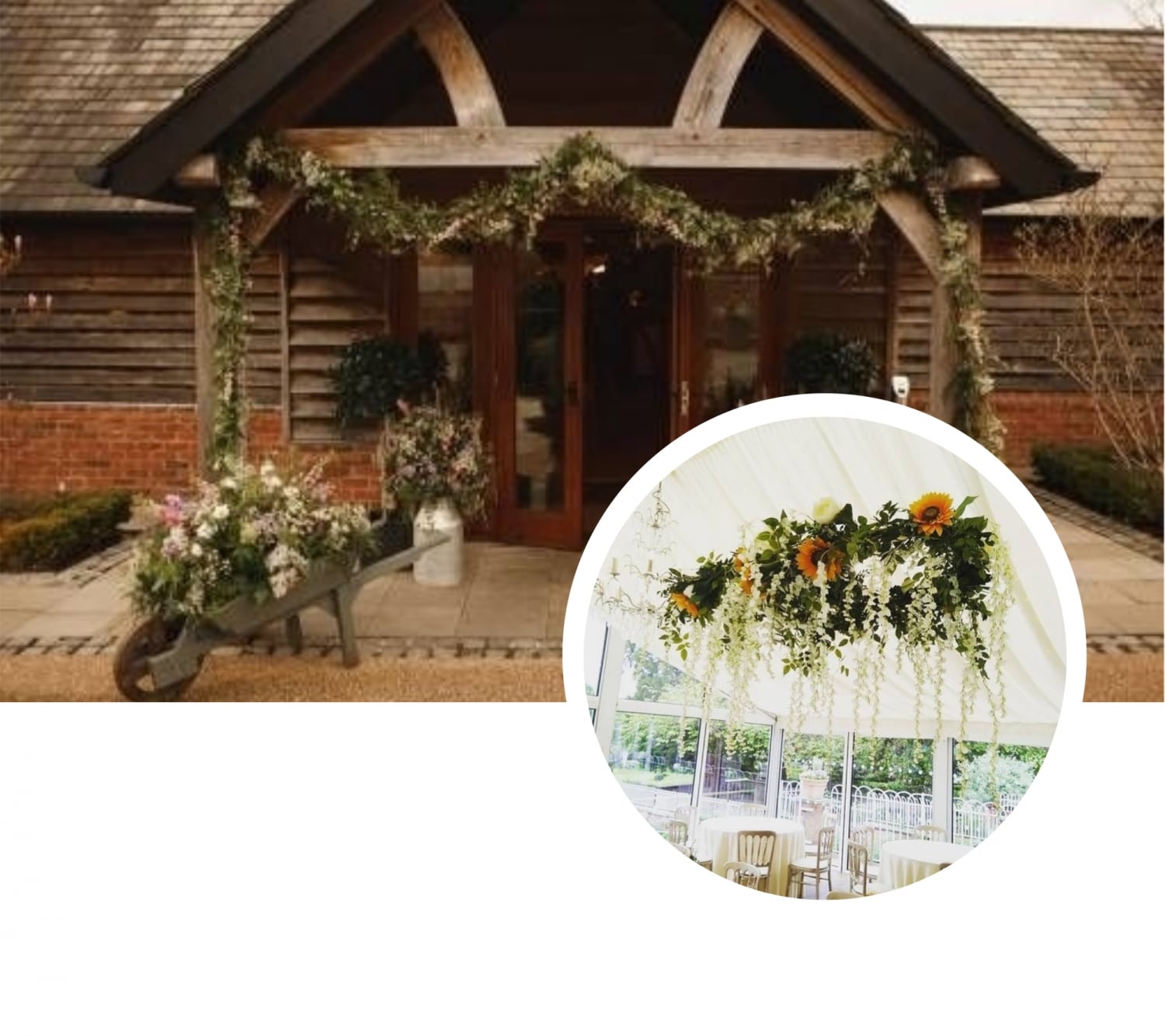 A stunning trend for weddings is floral installations. They up the flowers used in your wedding for maximum impact and if you're looking at Cheshire wedding venues for your floral artwork, then Capesthorne Hall has all the space you need.
It doesn't matter what your style of wedding, installations can be adapted to enhance your theme. Lots of green, wildflowers for a rustic or bohemian wedding, or roses, peonies, and lilies for a more formal wedding.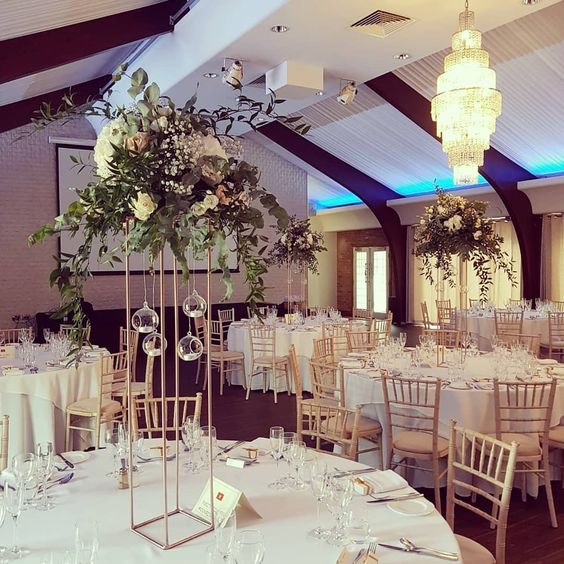 The Lakeside Terrace at Capesthorne Hall is an open contemporary space with the facility for your installations to hang from the ceiling.
Or if you want something more formal, the rooms in the Hall have large ceilings, perfect for tall floral displays on the table.
You can also decorate other parts of your venue with flowers. Winding staircases can be bedecked with flowers which will make for some stunning photographs.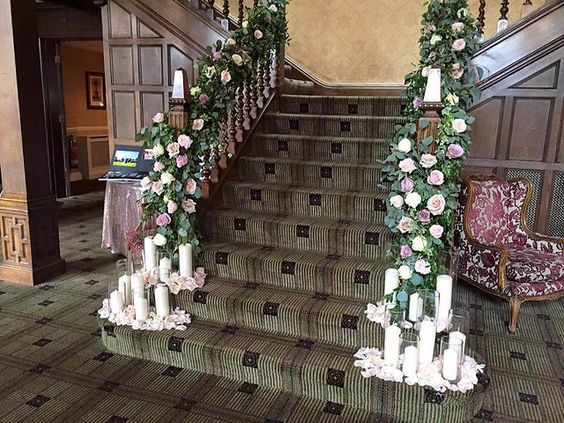 Installations are a great way to accentuate your theme and really showcase the colour, or colours, you've chosen for your wedding. They will tie in all the different floral elements of your day from your bouquet and buttonholes to the decorations you chose for your ceremony or your cake.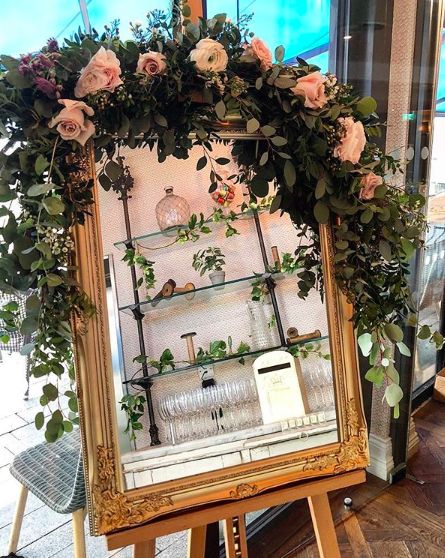 If you want to keep your impact on the environment minimal, while still overloading on floral, use seasonal, local varieties which will be widely available or opt for something heavy on foliage rather than flowers.
We're also really lucky that we have many great florists in the area who can make all your dreams come true. With so many to choose from, make appointments with your top three and talk to them, that's the best way to know if you can work with someone.
Of course, if you didn't want to spend lots of money then our grounds are full of flowers and greenery for you to have your pictures there rather than inside.
We have some amazing florists that work with us at Capesthorne Hall – Recommended Suppliers