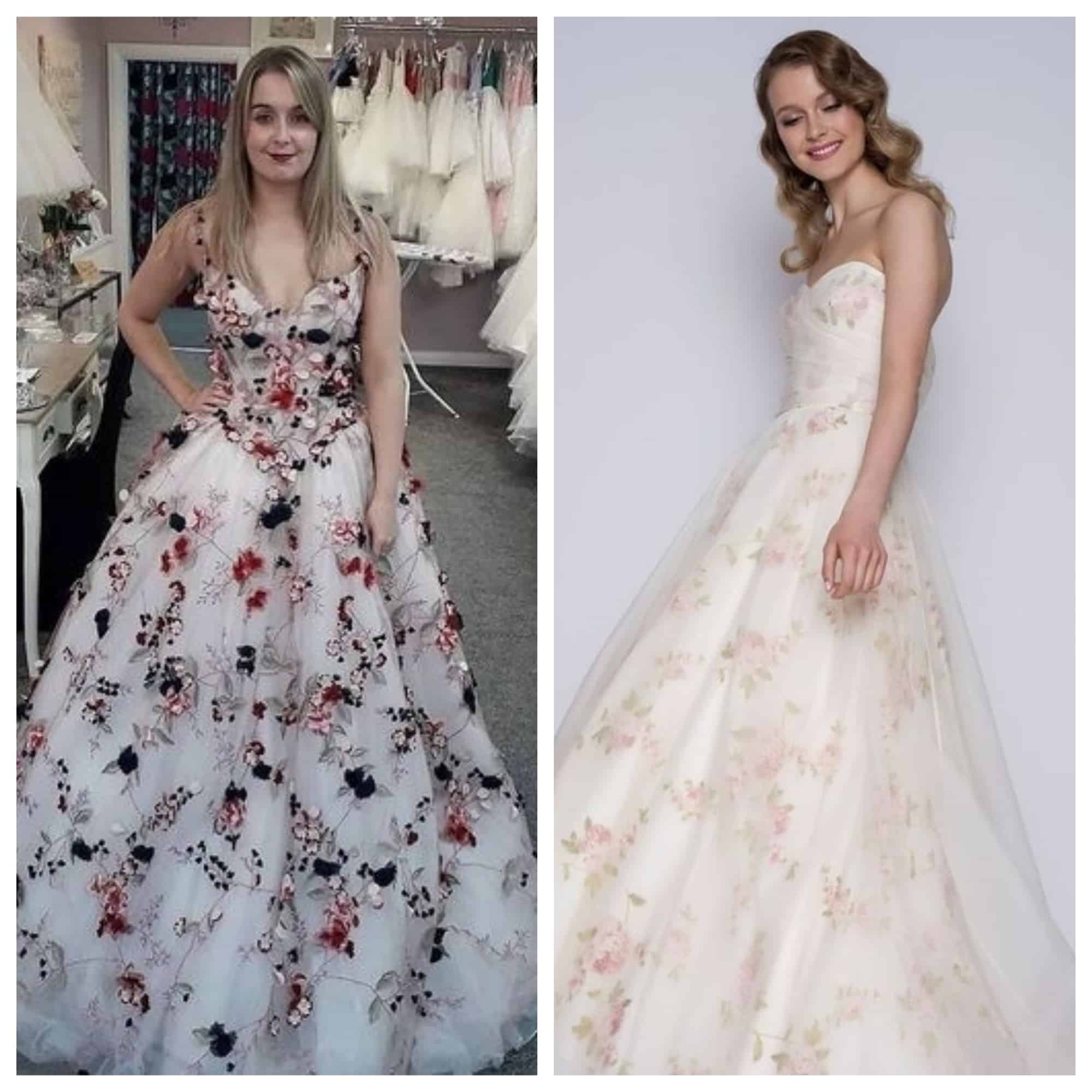 During 2020, we found a new appreciation of the outdoors and nature, and this is being expressed in weddings. Couples are choosing outdoor weddings with lots of flora and fauna for decoration. Brides are also choosing to incorporate floral patterns in their wedding dress.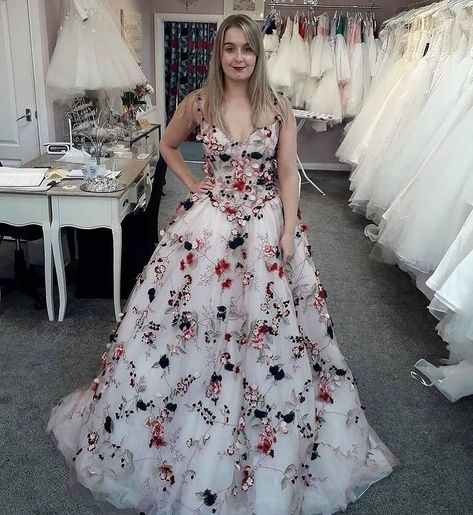 Weddings dresses are traditionally white or ivory, yet their deep desire to express themselves with flowers means brides are looking for colourful wedding dresses. With white still as the primary colour, the floral detail picked out in realistic colours is incredibly striking.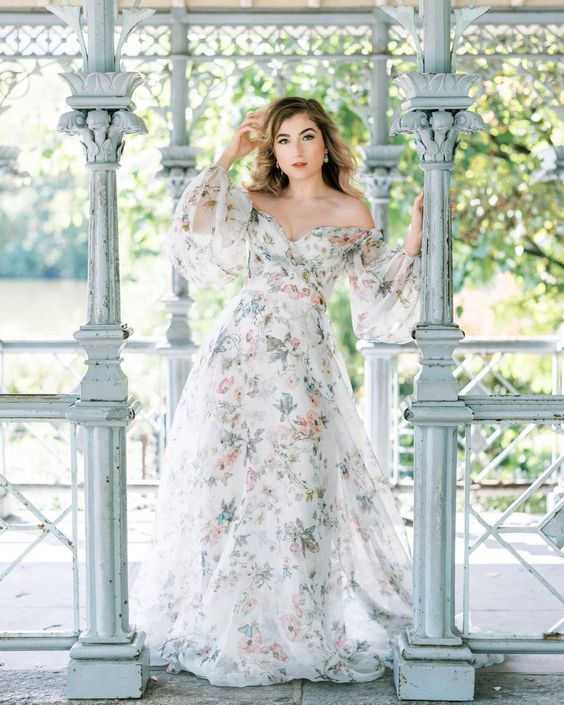 Many dresses use pastel colour rather than bold ones because even a little colour is breaking the mould. The floral design often covers the whole dress creating a whimsical bridal feel.
In some cases, less is more, and a delicate pattern picked out in soft colours is perfect for a romantic dress. This is particularly the case if your dress uses light, soft fabrics. You don't want to weigh your fabric down with a heavy pattern.
In this example, the colour on the front dress is much more subtle than the second, using golds rather than colour, yet it is no less compelling.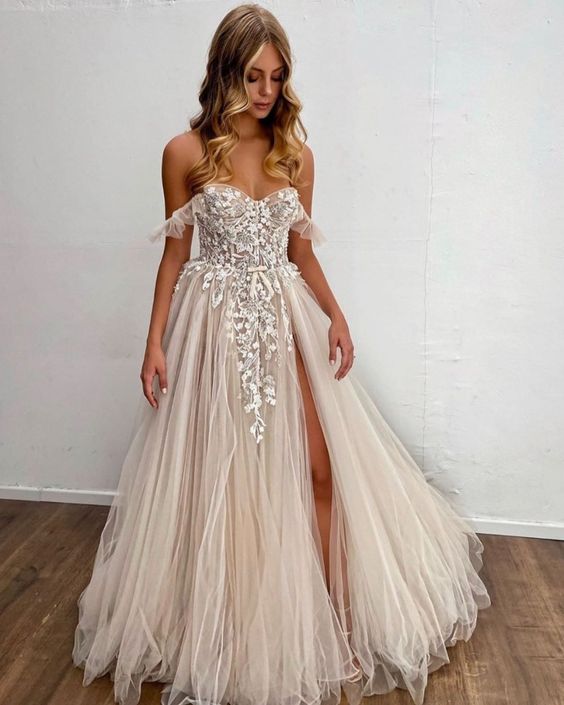 You can keep the floral pattern to specific sections of your dress, like the bodice, for example. Limiting the detail highlights it and draws attention to the area you most want your guests to notice.
Using three-dimensional floral patterns brings another dimension to your dress like texture. 3D patterns also change the shape of the silhouette, softening, or blurring, the outline. A hint of colour makes the flowers stand out even more.
There is a floral wedding dress for every taste with options from a full floral pattern to subtle detailing and everything in between.
Why not take a look at the other wedding blogs on our website for more inspiration!