Last week we looked at meaningful ways for brides-to-be to ask their friends to be bridesmaids. Now it's the men's turn with some cool gifts for your mates to guarantee they'll jump at the chance to be your groomsmen.
These boxes are great with a personalised mug, novelty socks and sunglasses for a killer matching on the big day. The message inside can be modified from humorous to just their name.
These boxes have a similar theme of setting your look by gifting your groomsmen the tie you want them to wear on the day. They also come with cufflinks and a hipflask.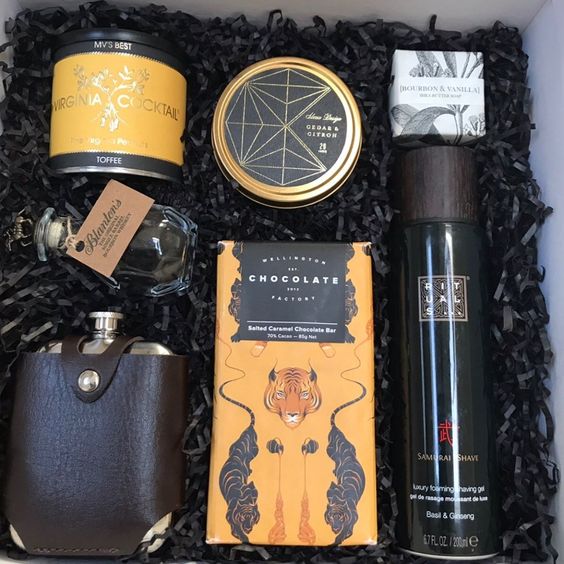 Chocolate, hipflasks, cocktails, aftershave and more, these boxes have literally everything a man could want, guaranteed to get you a yes when you pop them the question.
For something really playful, instead of boxes, these gifts come in decorated balloons. It's just a shame you have to let them down to get at the goodies inside.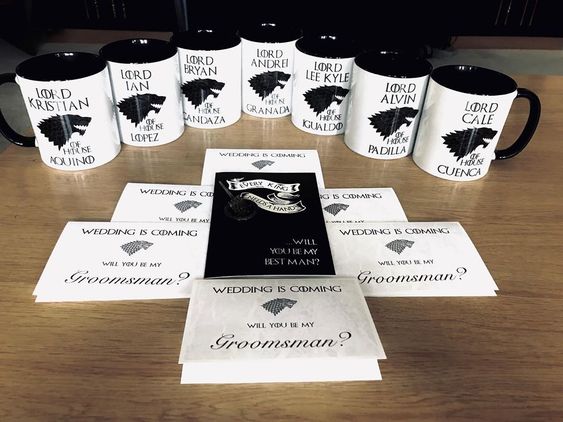 While the weddings on Game of Thrones may have all ended badly, yours won't because you've picked the right guys to have your back throughout the whole process. What a fantastic idea.
Men love sweet things as much as the next person, so these groomsmen cookies are the perfect idea. These are handcrafted sugar cookies that you can personalise with your own message.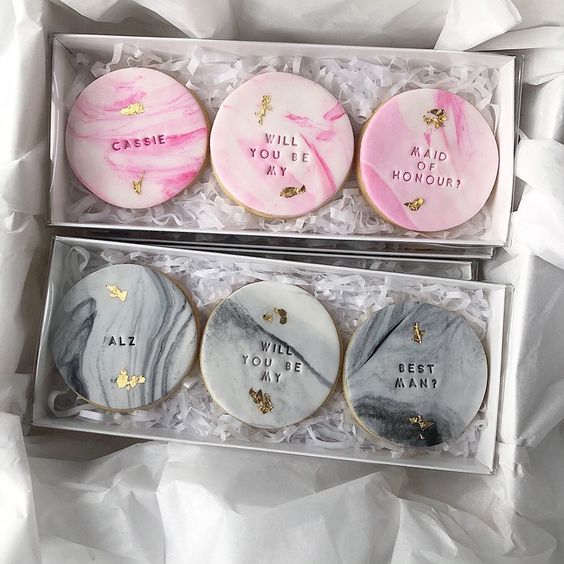 These boxset cookies are perfect for men or women (obviously because you decide what's going on them.) The marbling effect gives them that extra chic touch.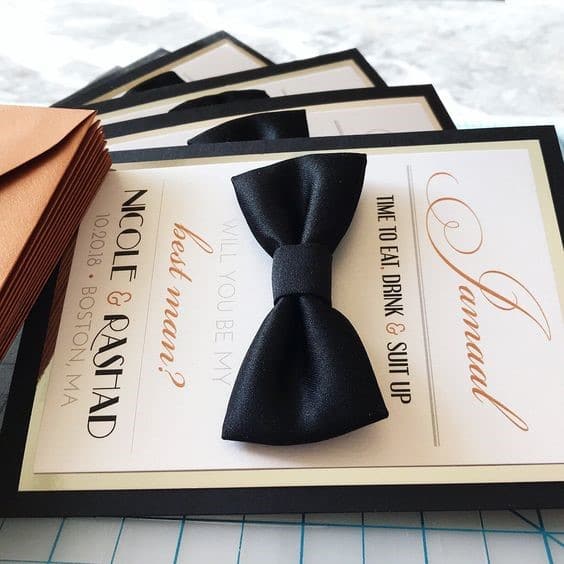 Of course, you don't have to spend a fortune to ask someone to have your back at your wedding. These cards are stylish, and just like the cookies above, get your message across without breaking the bank and just as meaningfully.
Why not take a look at last weeks blog on Bridesmaids Proposals.