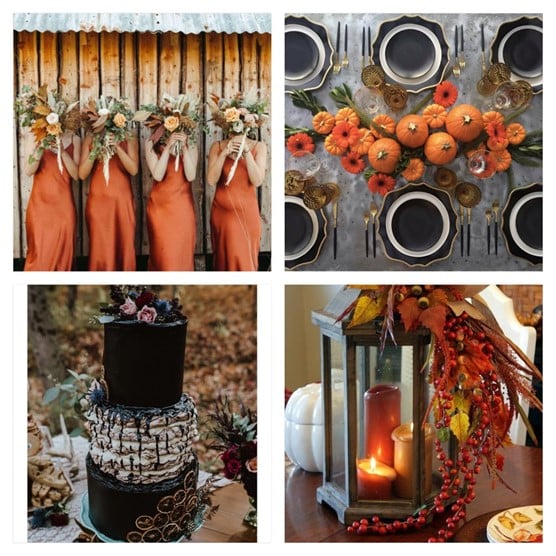 If your wedding day is on or around the 31st of October you may wish to incorporate some Halloween inspired themes.
This doesn't mean you have to go over the top with your décor, you can easily add a little flavour of the season by adding in one or two cleverly chosen ideas.
Décor
Ask your florist to include some autumnal decorations with a Halloween inspired colour palette. These candle lanterns would look stunning as the daylight fades in the early evening.
Do ask your venue in advance as they may request that you have flameless LED candles which look just like real candles without the worry of naked flames, smoke and melted wax.
Table Centrepieces
Everyone associates pumpkins with Halloween, you could include some pumpkins in your table centrepieces. A good florist will love to be creative and use materials that are a little more unusual to suit your requirements.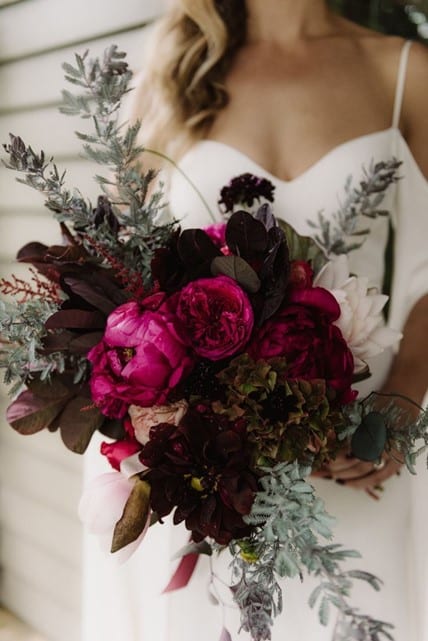 Gothic Bouquet
You can really go to town with your bouquet at this time of year, there are so many rich and beautiful colours of flowers and foliage available.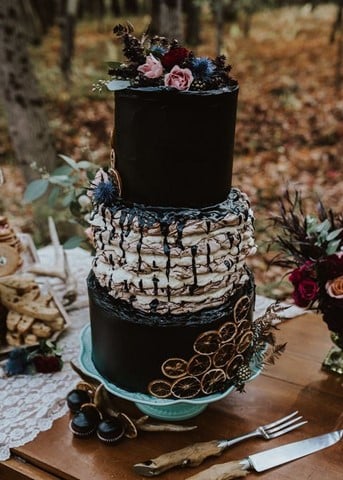 Wedding Cake
There is a growing trend for black wedding cakes, and this would look amazing for your Halloween inspired wedding.
Your guests are bound to be impressed!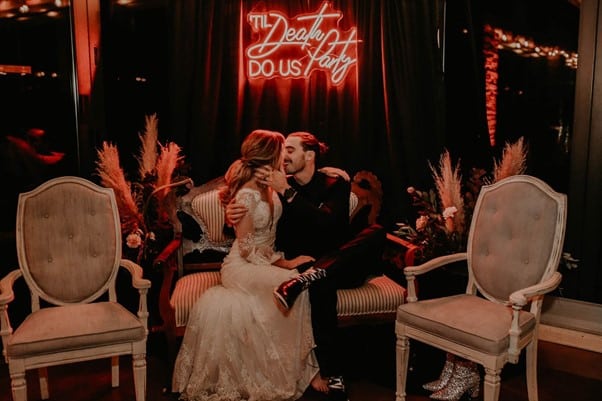 Neon Sign
When it comes to your evening party, you might consider using a fun neon sign as part of your décor.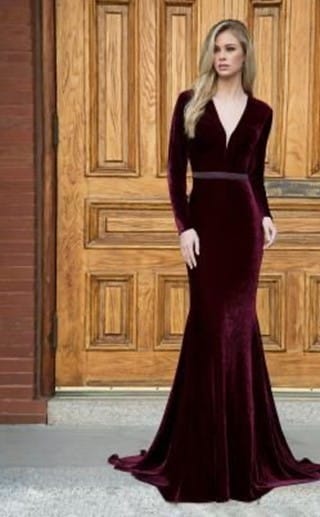 A Change of Gown
Some brides like to have a change of gown for their evening reception. . . a beautiful long velvet gown would be perfect for your Halloween themed party.
Your Venue
For a gothic inspired Halloween wedding, there is no better choice of venue than a Stately Home.
Here at Capesthorne Hall we have the most stunning and dramatic locations for your Halloween wedding album.
Why not take a look at the other wedding blogs on our website for more inspiration!