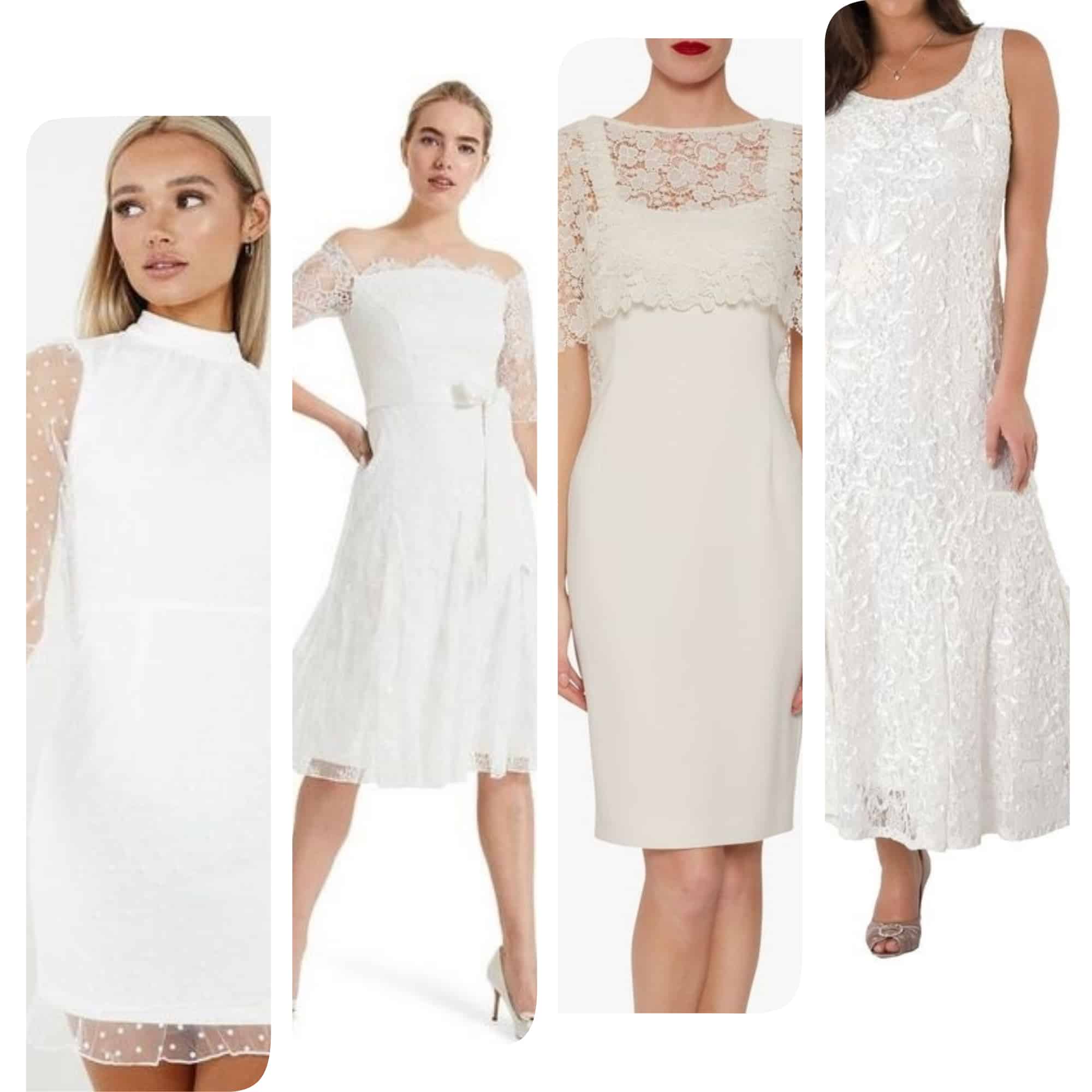 The other day I was looking through photographs of past couples who chose to have their wedding with us at our stunning Cheshire wedding venue, and I came across this one.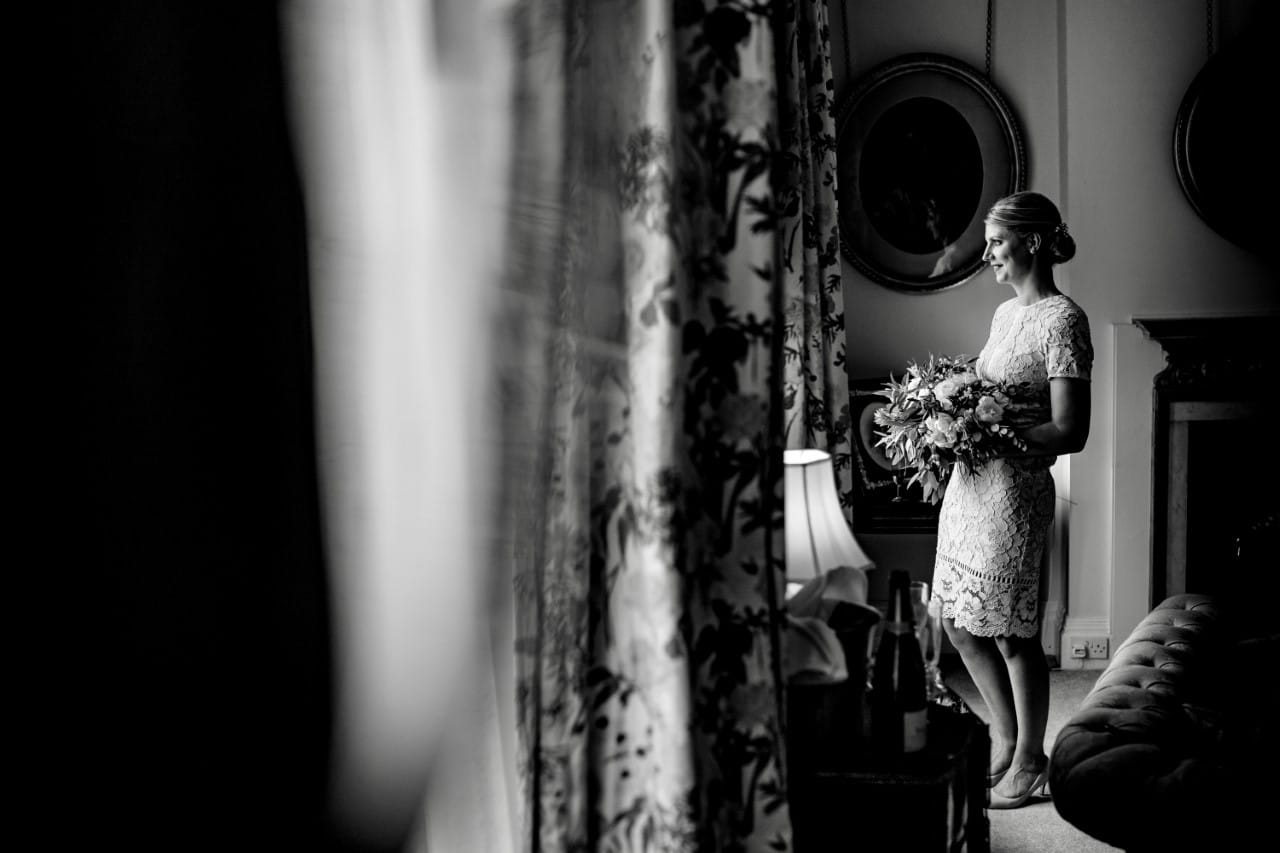 I was struck by the elegance of the picture, how the central focus, our bride, is just off centre, and how the black and white makes her stand out even more. And I love the fact that she isn't in a traditional wedding dress.
When we think of wedding dresses, we can be forgiven for just thinking about princess or mermaid tailed gowns. Wedding magazines are full of them. But what if your wedding is more garden party celebration than formal wedding? These dresses are perfect for both the ceremony part of your wedding as well as the party afterwards.
The lace over-cape for this simple shift dress elevates it to something special for your big day.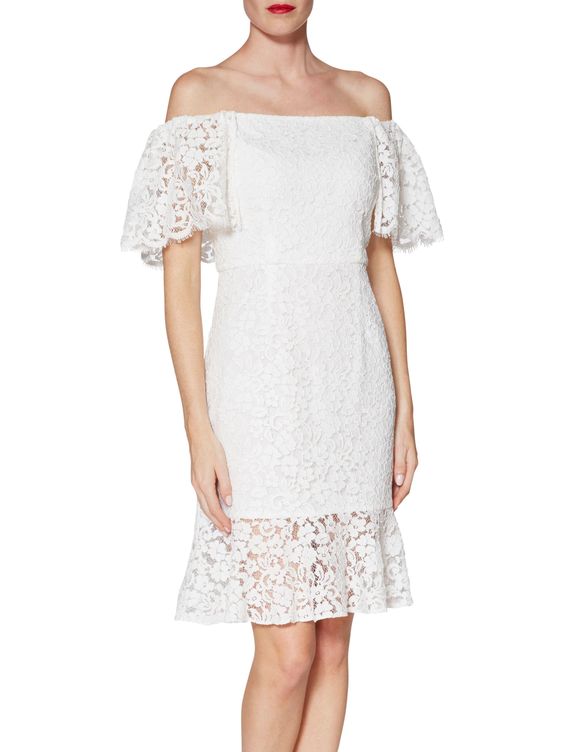 In a similar style, the extra lace around the bottom of the skirt and the neckline makes you stand out as the bride
The white lace overlay with a scalloped edge gives this dress an elegant edge and can be paired with a shawl or cape to complete your look.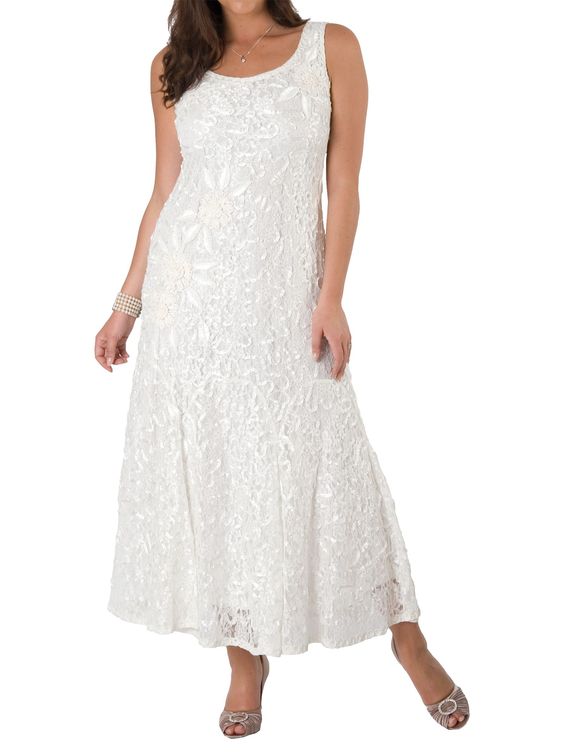 This long white embroidered dress is a touch more formal for your wedding while still relaxed and unfussy.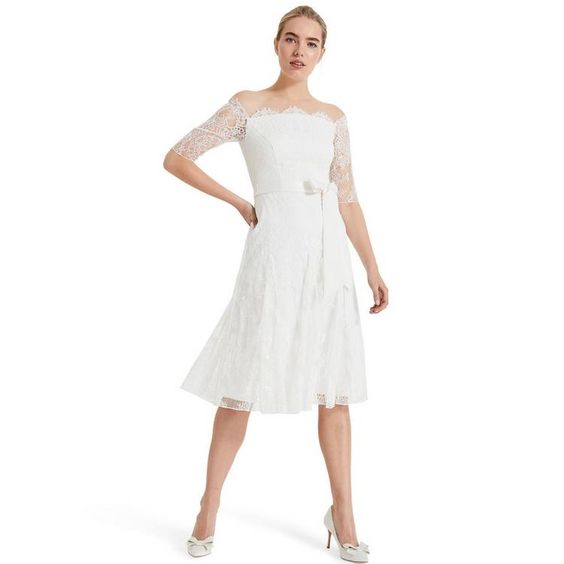 With a lace overlay and a floating skirt, this dress is perfect for a romantic wedding without all the layers.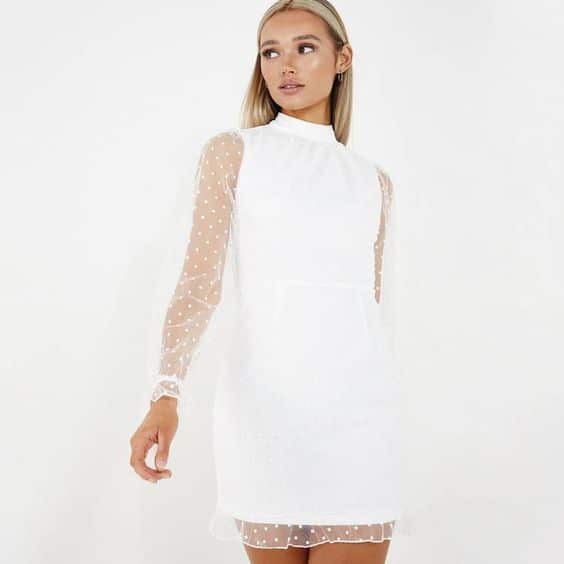 For a really different, modern look, this is the dress for you. The shorter skirt length is full of attitude while the overlayer softens the edges making it extremely feminine.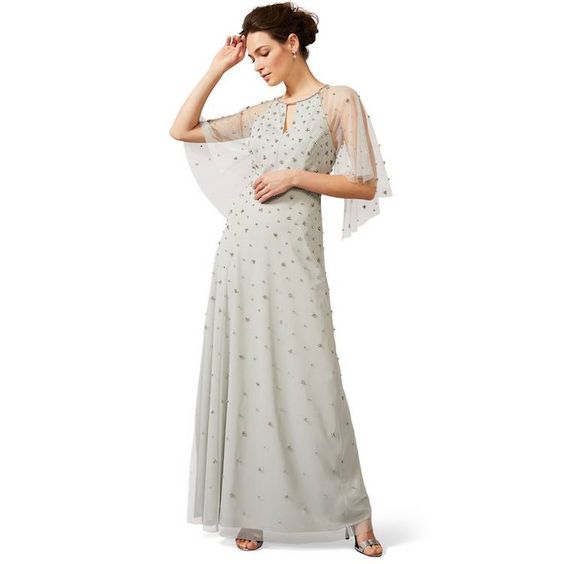 This vintage style evening dress is a little different from the other high street dresses, but I couldn't miss it off. It's soft lines and embellished bead finish give it a timeless elegance.
Of course, if your heart is set on a traditional wedding dress, then any of these would be ideal for a second look, something to get changed into after your ceremony and breakfast for you to dance the night away.
Why not take a look at our other wedding blogs for more inspiration!