How To Shop For A Vintage Wedding Dress
Everything vintage is currently on trend for many reasons, and fashion is no exception.
When Princess Beatrice married in 2020, she wore a dress loaned to her by The Queen which had been designed by Norman Hartnell. She had it modified to include pretty puffed sleeves as you can see here.
Finding a pre-loved wedding dress to pass down to future generations has never been easier.
Here are some guidelines to start you on your search for a your own unique, guilt free, and sustainable vintage gown.
Where To Start
Before you begin your search, start by asking your close family, perhaps your Mother, Aunt, or close family friend if they still have their wedding dresses tucked away, and would they be happy to pass it on to you.
Like Princess Beatrice, you could have it modified and add your own touches and accessories to make it unique to you.
Online Research
I would recommend that your look for your favourite styles by researching the different decades, and look for the shape and silhouette that would suit you the best.
You could start by checking out #vintagebridal on Instagram.
Dresses from the 1950's & 60's are very popular, as are the relaxed styles of the 1970's and the minimalist looks of the 1990's.
Set your Budget
As with any wedding dress, make sure you set your budget before you fall in love with a dress that is unaffordable.
Having said that, you may be lucky enough to find your dream vintage designer dress at a fraction of the original price!
Here are some of the best online sites to check out –
Etsy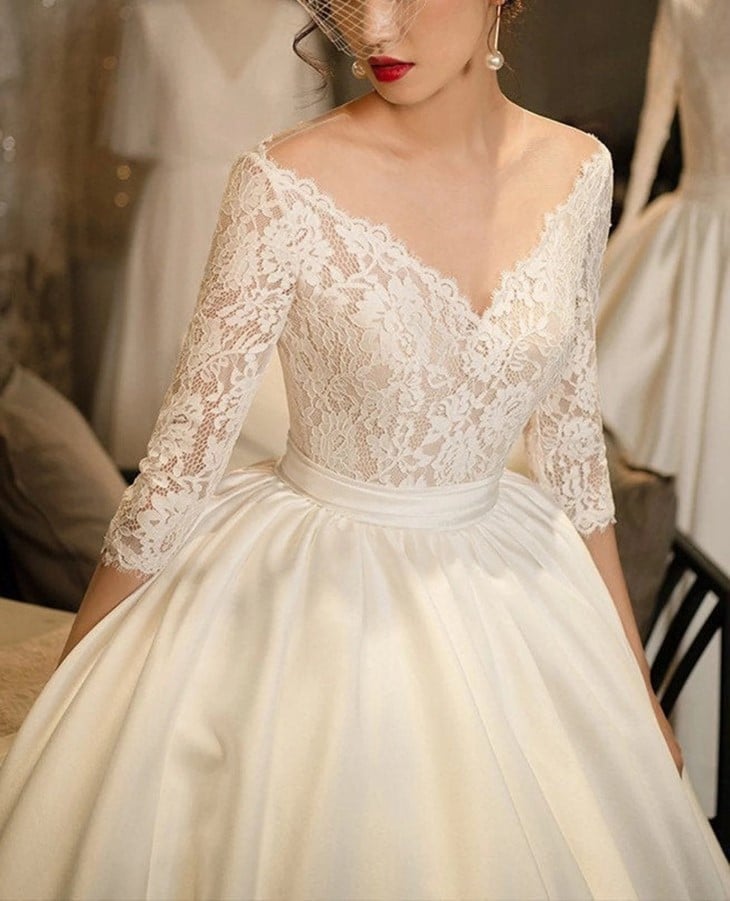 Find A Good Seamstress/ Tailor
This is essential if your chosen dress needs alteration or modification.
Most vintage dresses will need alteration to ensure a perfect fit. Don't be afraid to modify the dress to transform it into the dress of your dreams.
Why not take a look at the other wedding blogs on the website for more inspiration!