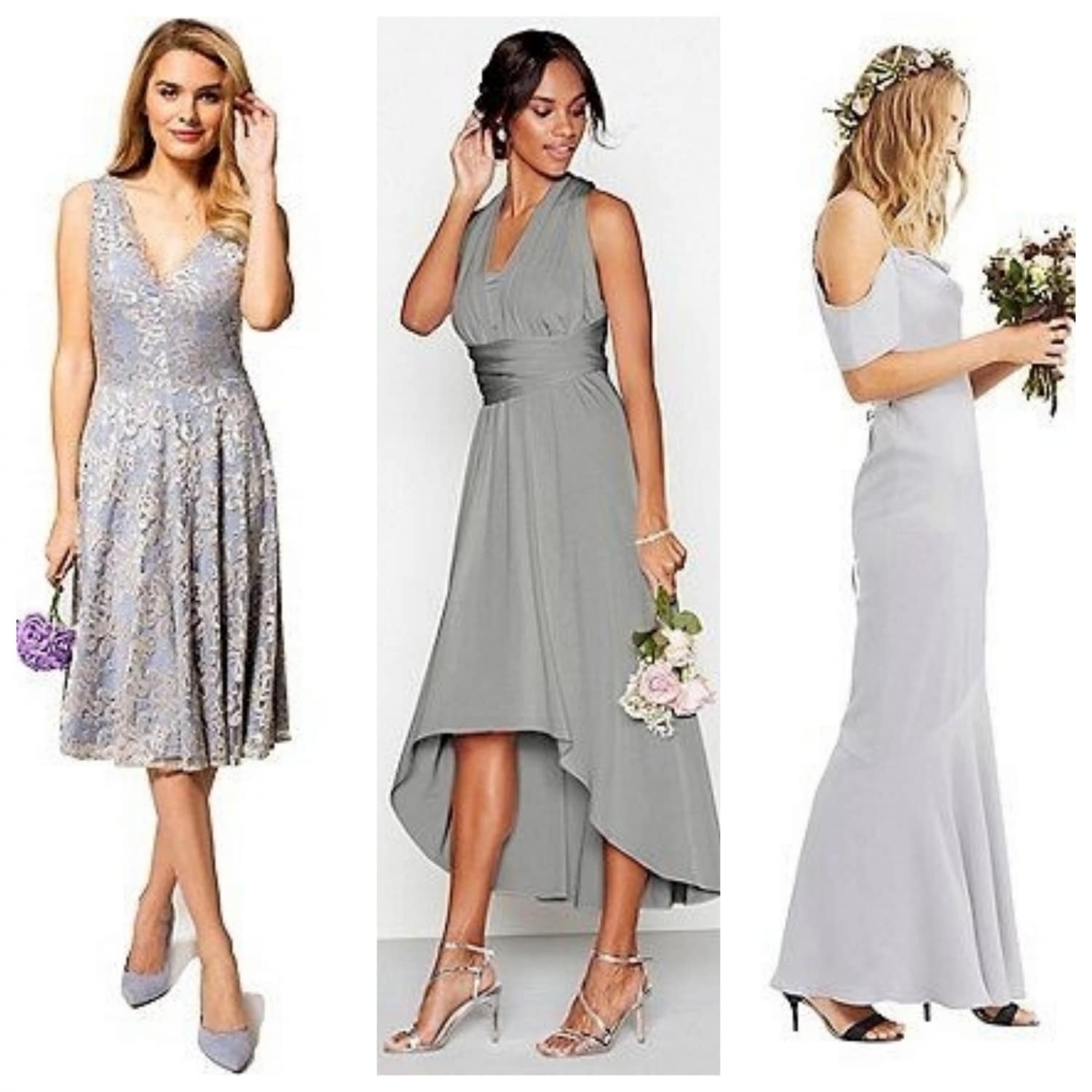 A few weeks back, we looked at bold bridesmaid dresses to bring some colour to your winter weddings. But what if you're more Ice Queen than Rosy Princess? What if you want snowflakes and frosted fairy lights over fires and evergreen for your winter wedding? Here are some alternatives if pastels and greys are your thing.
Grey
Grey may not be an obvious choice for bridesmaids, but I think it's underrated. It's super stylish with a variety of shades from off-white to thunderstorm dark. You could have each of your bridesmaids in a different shade for extra impact.
Choosing grey also gives you the option of metallic which will bring added depth and sparkle to your day.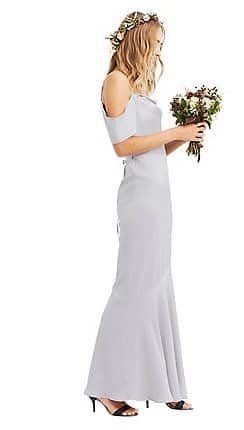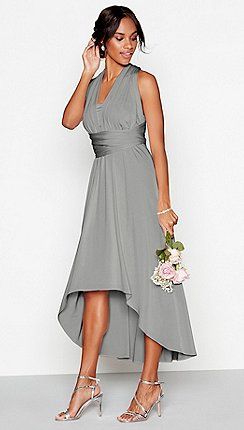 White
A bold choice for a light-coloured dress would be white. Depending on your dress, you could have your bridesmaids in white to mirror you but with less embellishment or different skirt length. Either of these dresses would compliment yours but no one is going to mistake them for the bride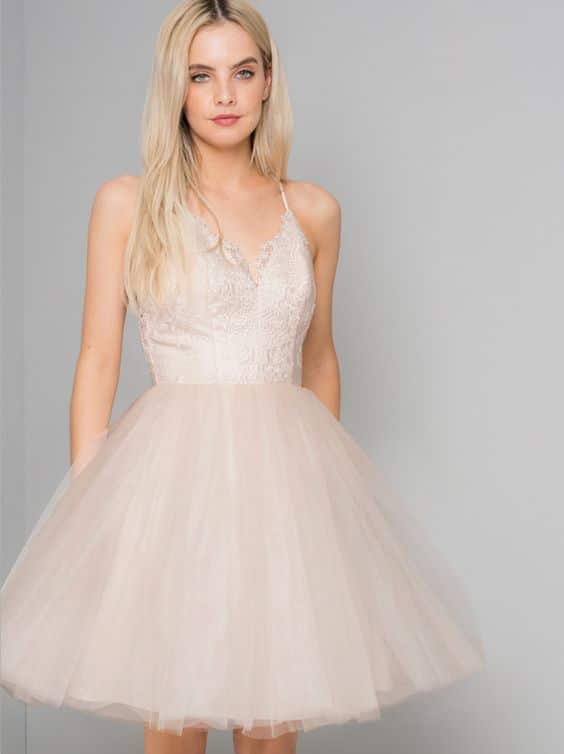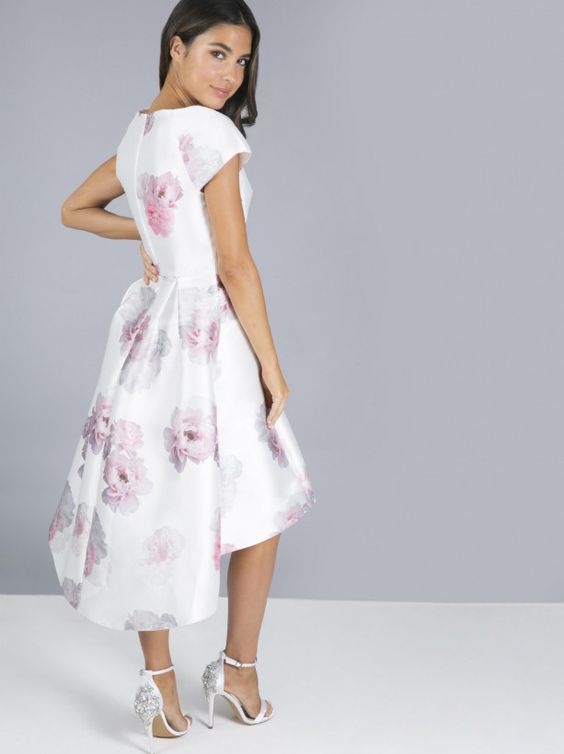 Blue
Light blue is perfect if you want a little colour for your Ice Queen wedding. You can replicate light shades in winter decorations such as snowflakes or ice sculptures for extra drama if you want to create a winter wonderland.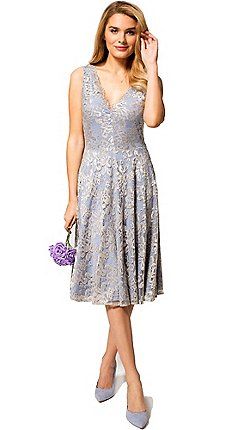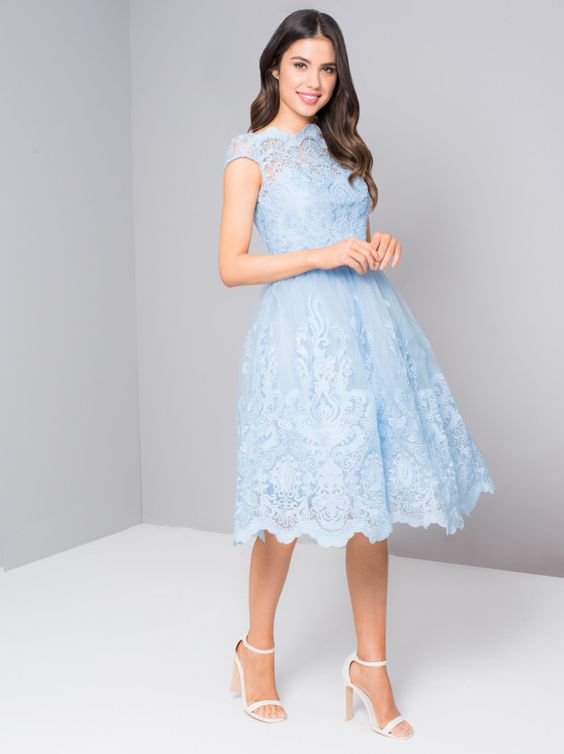 The best part about these dresses is, even if you do want a winter wonderland wedding over a cosy Christmas one, none of them are cold. They're stylish, bold and a little bit different which is important. After all, you want your wedding to stand out from any others your guests may have attended.
Key things to remember with these dresses though is the time of year. The last thing you want is frozen bridesmaids. Remember, if you're having a stole or a cloak to keep yourself warm, get some for your bridesmaids, that way they match you and stay warm!