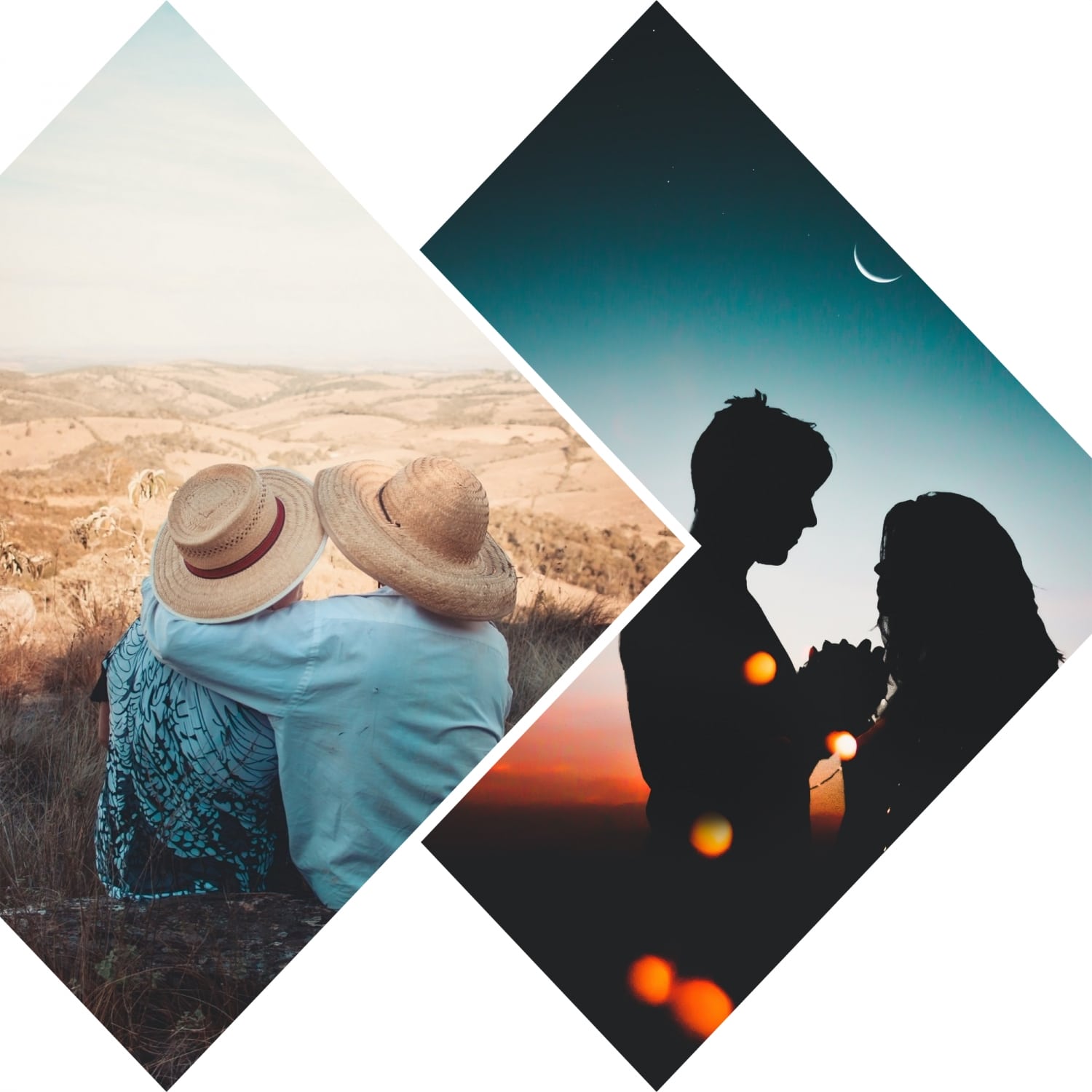 Picking readings for your service can be tricky. Every relationship is different and trying to find the right words to express what love means to you and your partner might be harder than it sounds. To make things a little easier for you, I've found ten readings which express love in all it's multi-faceted glory.
Some of them are helplessly romantic, others are more honest, some are poignant in their simplicity, while others are funny. No matter what type of couple you are, there should be a reading here for you.
Have You Got a Biro I Can Borrow by Clive James
Have you got a biro I can borrow?
I'd like to your write your name
On the palm of my hand, right across the land
So when the sun comes up tomorrow
It'll look to this side of the hard-bitten planet
Like a big yellow button with your name written on it
Have you got a biro I can borrow?
I'd like to write some lines
In praise of your knee, and the back of your neck
And the double-decker bus that brings you to me
So when the sun comes up tomorrow
It'll shine on a world made richer by a sonnet
And a half-doze epics as long as the Aeneid
Oh give me a pen and some paper
Give me a chisel or a camera
A piano and a box of rubber bands
I need room for choreography
And a darkroom for photography
Tie the brush to my hands
Have you got a biro I can borrow?
I'd like to write your name
From the belt of Orion to the share of the Plough
The snout of the Bear to the belly of the Lion
So when the sun goes down tomorrow
There'll never be a minute
Not a moment of the night that hasn't got you in it
A letter from Jonny Cash to June Carter (1994)
We get old and get used to each other. We think alike. We read each others' mind. We know what the other wants without asking. Sometimes we irritate each other a little bit.
Maybe sometimes take each other for granted. But once in a while, like today, I meditate on it and realise how lucky I am to share my life with the greatest woman I have ever met.
Winnie the Pooh by A. A. Milne
Piglet sidled up to Pooh from behind. "Pooh?" he whispered.
"Yes, Piglet?"
"Nothing," said Piglet, taking Pooh's hand. "I just wanted to be sure of you."
"We'll be Friends Forever, won't we, Pooh?" asked Piglet.
"Even longer," Pooh answered. "If ever there is tomorrow when we're not together…there is something you must always remember. You are braver than you believe, stronger than you seem, and smarter than you think. But the most important thing is, even if we're apart…I'll always be with you."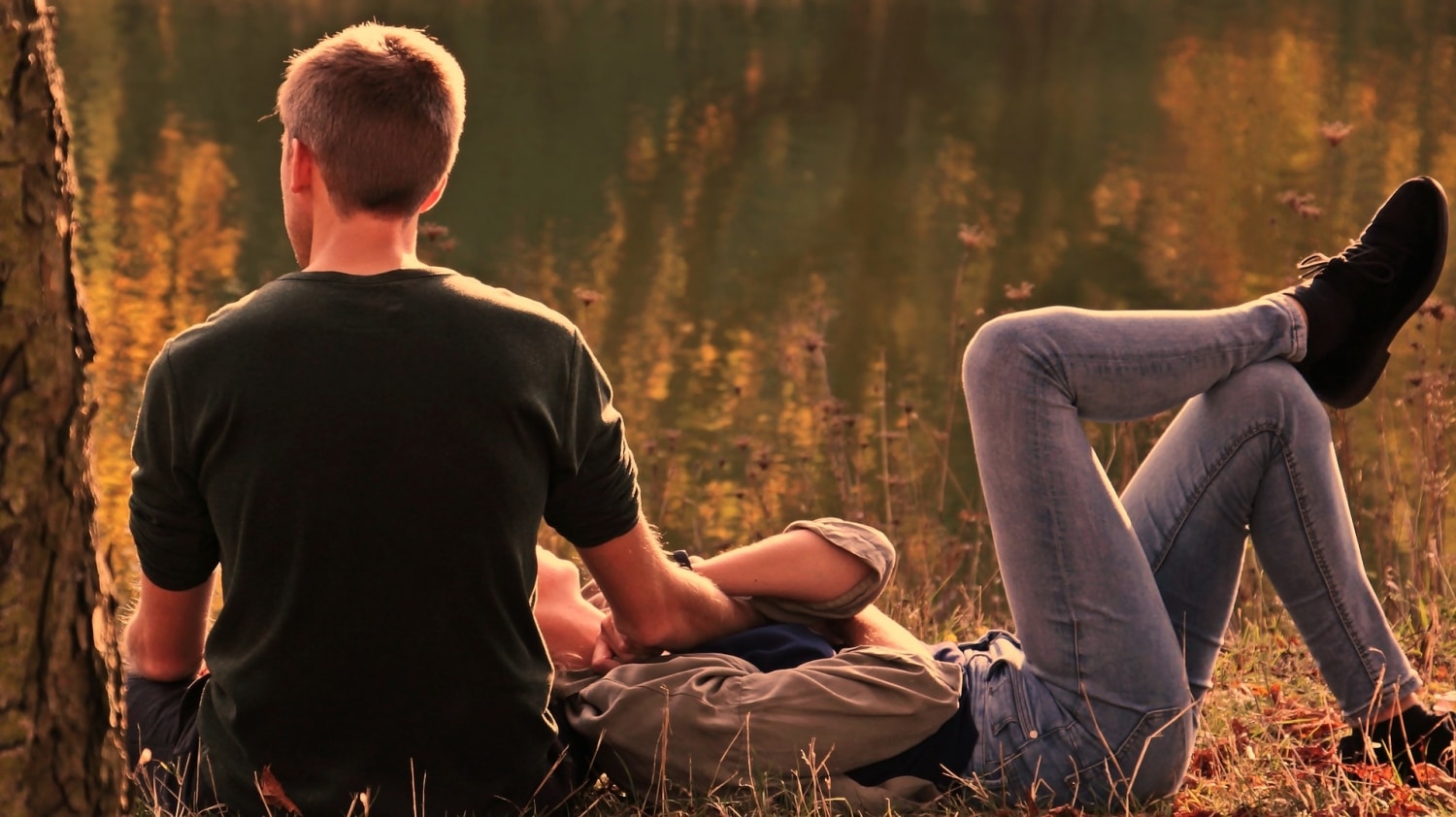 Blue-eyed Devil by Lisa Kleypas
I no longer believe in the idea of soul mates, or love at first sight. But I was beginning to believe that a very few times in your life, if you were lucky, you might meet someone who was exactly right for you. Not because he was perfect, or because you were, but because your combined flaws were arranged in a way that allowed two separate beings to hinge together.
Les Miserables by Victor Hugo
You can give without loving, but you can never love without giving. The great acts of love are done by those who are habitually performing small acts of kindness. We pardon to the extent that we love. Love is knowing that even when you are alone, you will never be lonely again. And great happiness of life is the conviction that we are loved. Loved for ourselves. And even loved in spite of ourselves.
Captain Correlli's Mandolin by Louis de Bernieres
Love is a temporary madness. It erupts like an earthquake and then subsides. And when it subsides you have to make a decision. You have to work out whether your roots have become so entwined together that it is inconceivable that you should ever part. Because this is what love is. Love is not breathlessness, it is not excitement, it is not the promulgation of promises of eternal passion. That is just being in love which any of us can convince ourselves we are. Love itself is what is left over when being in love has burned away, and this is both an art and a fortunate accident. Those that truly love, have roots that grow towards each other underground, and when all the pretty blossom have fallen from their branches, they find that they are one tree and not two.
Yes, I'll Marry You by Pam Ayres
Yes, I'll marry you, my dear,
And here's the reason why;
So  I can push you out of bed
When the baby starts to cry,
And if we hear a knocking
And it's creepy and it's late,
I hand you the torch, you see,
And you investigate.
Yes, I'll marry you, my dear,
You may not apprehend it,
But when the tumble-drier goes
It's you that has to mend it,
You have to face the neighbour
Should our Labrador attack him,
And if a drunkard fondles me
It's you who has to whack him
Yes, I'll marry you,
You're virile and you're lean,
My house is like a pigsty
You can help keep it clean.
That sexy little dinner
Which you served by candlelight,
As I do chipolatas,
You can cook it every night!
It's you who has to work the drill
And put up curtain track,
And when I've got PMT it's you who gets the flak,
I do see great advantages,
But none of them for you,
And so before you see the light,
I do, I do, I do!
The Apache wedding prayer
Now you will feel no rain,
For each of you will be shelter to the other.
Now you will feel no cold,
For each of you will be warmth to the other.
Now there is no more loneliness,
For each of you will be companion to the other.
Now you two bodies,
But there is one life before you.
Go now to your dwelling place,
To enter into the days of your togetherness.
And may your days be good and long upon the earth.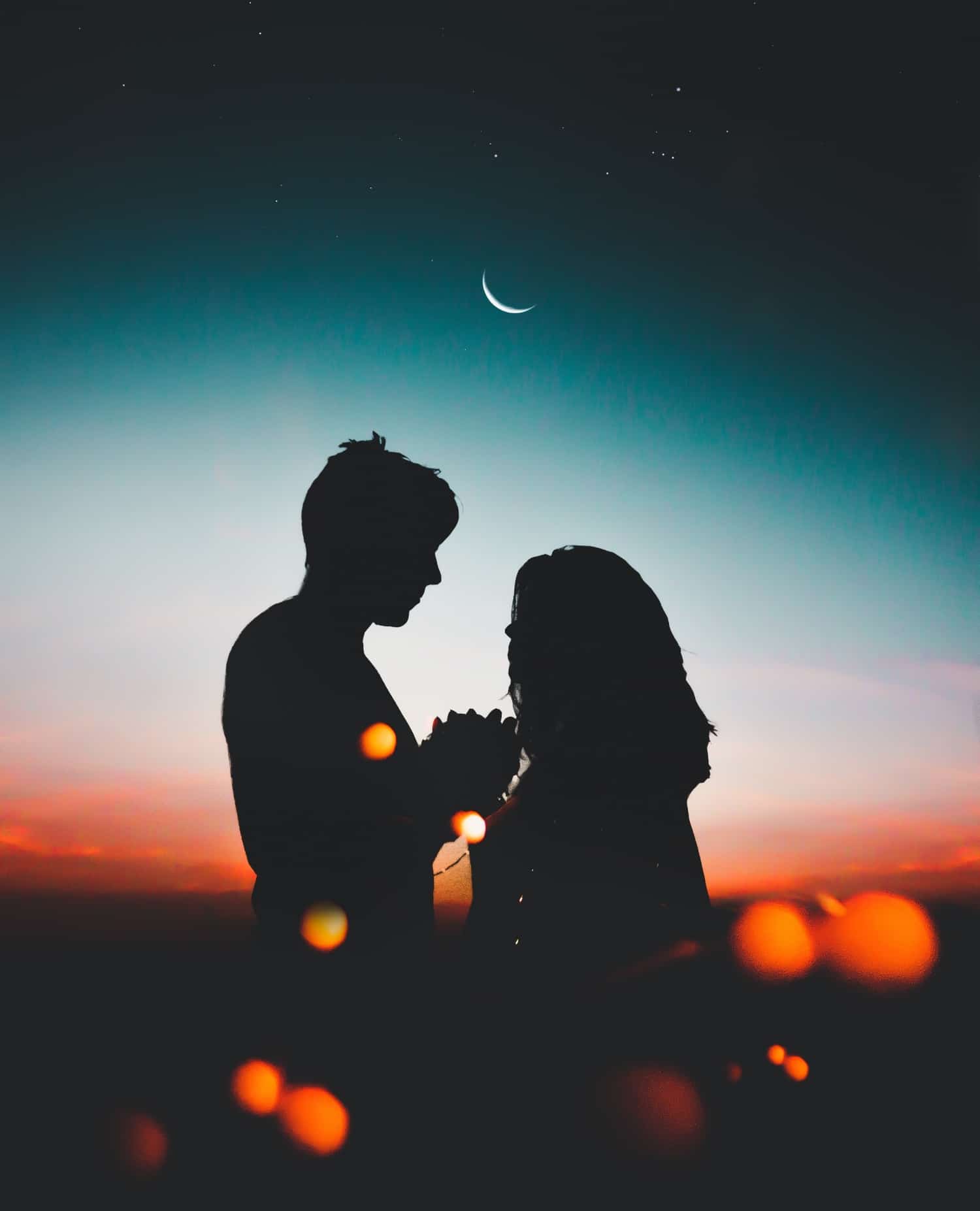 The Amber Spyglass by Philip Pullman
I will love you forever; whatever happens. Till I die and after I die, and when I find my way out of the land of the dead, I'll drift about forever, all my atoms, till I find you again…I'll be looking for you, every moment, every single moment. And when we do find each other again, we'll sling together so tight that nothing and no one'll ever tear us apart. Every atom of me and every atom of you…we'll live in birds and flowers and dragonflies and pine trees and in clouds and in those little specks of light you see floating in sunbeams…and when they use our atoms to make new lives, they won't just be able to take one, they'll have to take two, one of you and one of me, we'll be joined so tight…
Bob Marley
She's not perfect – you aren't either, and the two of you may never be perfect together – but if she can make you laugh, cause you to think twice, and admit to being human and making mistakes, hold onto her and give her the most you can. She may not be thinking bout you every second of the day, but she will give you a part of her that she knows you can break – her heart. So don't hurt her, don't change her, don't analyse and don't expect more than she can give. Smile when she makes you happy, let her know when she makes you mad, and miss her when she's not there.