We're looking at dresses today, and one style in particular; short wedding dresses. Now, when I say short, I mean any dress that doesn't reach the floor. And if you haven't picked your dress yet, here are some reasons why short is best in some cases.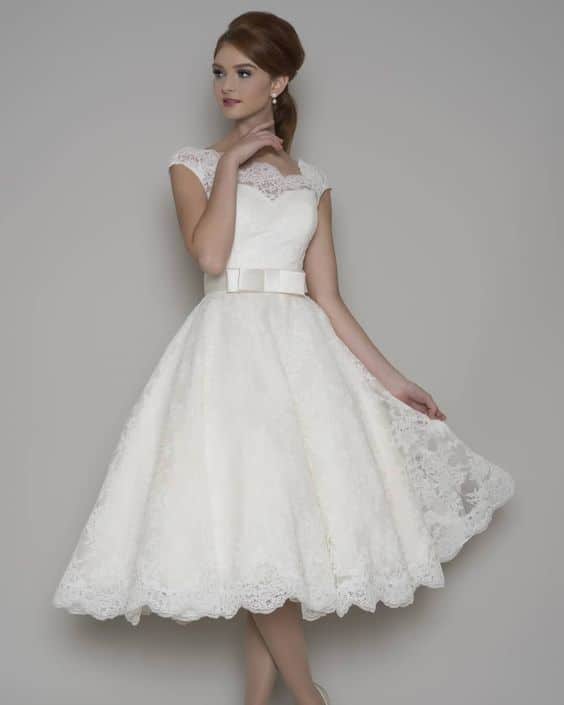 They are perfect wedding dresses but any one of these gorgeous numbers can be worn again. It could be a formal event or an occasion you just want to dress up for like the theatre or milestone birthday party. I wouldn't recommend another wedding though. The bride might quite rightly have a few words to say about that. Plus, these dresses can cost less, making them great value for money all around.
They're easier to transport than a full-length dress. I remember nearly breaking my arm carrying mine around. A shorter dress will also be lighter to wear, giving you more freedom to move, especially if you're planning to own the dance floor later.
Practical matters, ladies. Using the bathroom can be a logistical nightmare with a long dress. You might need bridesmaids support or opt for the sitting-facing-the-cistern approach. This is not an issue with a shorter dress. You've got this on your own.
Some weddings suit a shorter dress in my opinion. If you're having a relaxed, fuss free or vintage style wedding, any one of these will complement your wedding style.
These would also be great dresses if you were having a civil ceremony or a registry office rather than a formal church service. If you're keeping your service simple, why not make your dress simple too.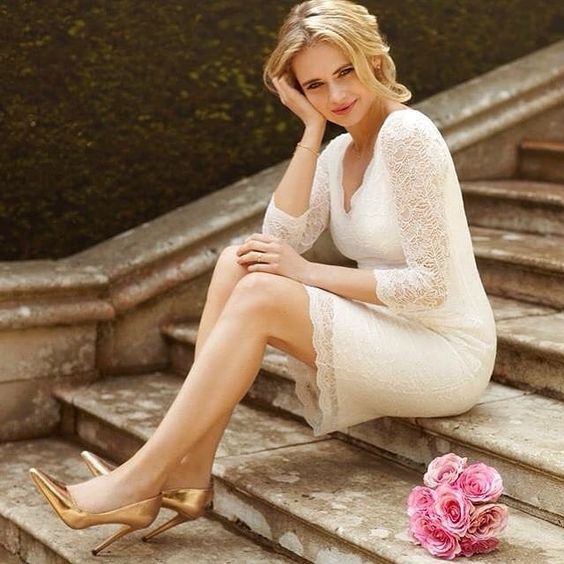 Lastly, it's a matter of taste. Your taste. If you tend towards the traditional long dress then go for that, but this is your day and your dress should express your personality. Pick a dress you will be comfortable in and if that is an LBD in white or a vintage tea skirt dress, then go for it.
Most wedding dress boutiques will stock some shorter dresses so, when you're in there, don't just pass them by. Try one on, you might just be surprised.