When choosing how to have your hair for your wedding, there are a couple of things to think about. The main one for me though is how much fussing do you want during the day? If you have an elaborate style are you going to spend most of your day panicking about whether your hair is still in place? If the answer is yes, then simple hairstyles are the way to go.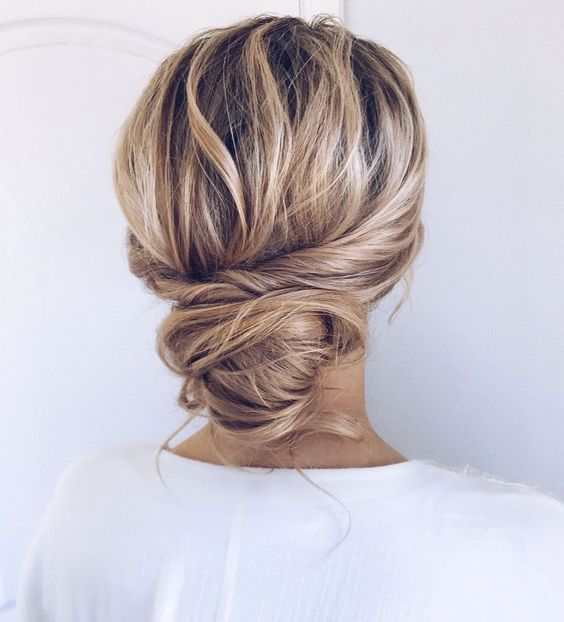 This bun style appears effortless with soft lines for a whimsical look. With its natural look, this style is on trend with brides who are moving away from previous rigid hairstyles.
This is very similar but with only a hint of imperfection. It's still soft and natural, and the way the hair has been twisted adds depth to the style instead of a smooth finish.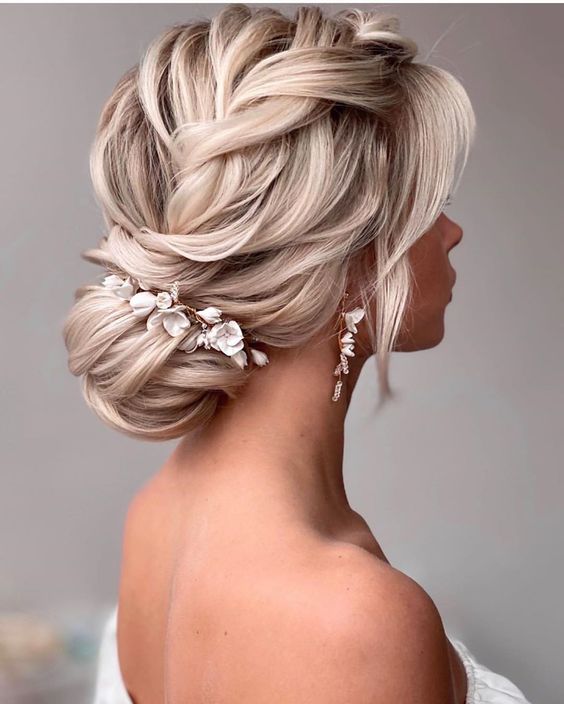 This styles incorporates a loose side braid finishing in a low bun with a stunning hair accessory by @pswithlov3 of subtle white flowers with matching earrings.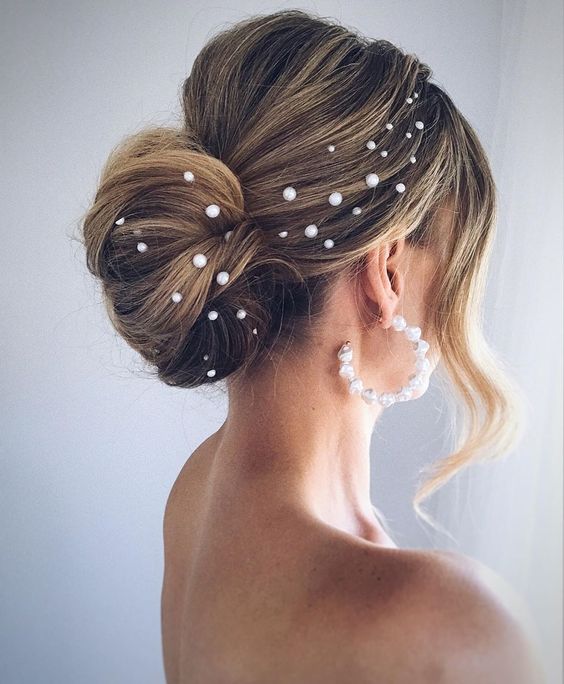 And buns are so versatile. They keep your hair from your face giving you one less thing to worry about, they are elegant, showing off your neckline, and you can accessorise them. This bun uses pearls that flow with the lines of your hair for a magical look.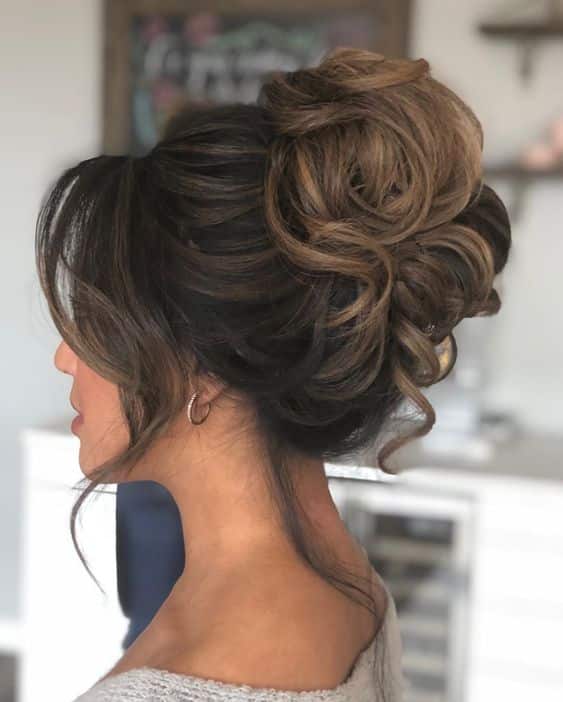 This style requires a little more work to craft this relaxed look, but the effect is well worth it. The large luscious loops create a romantic look.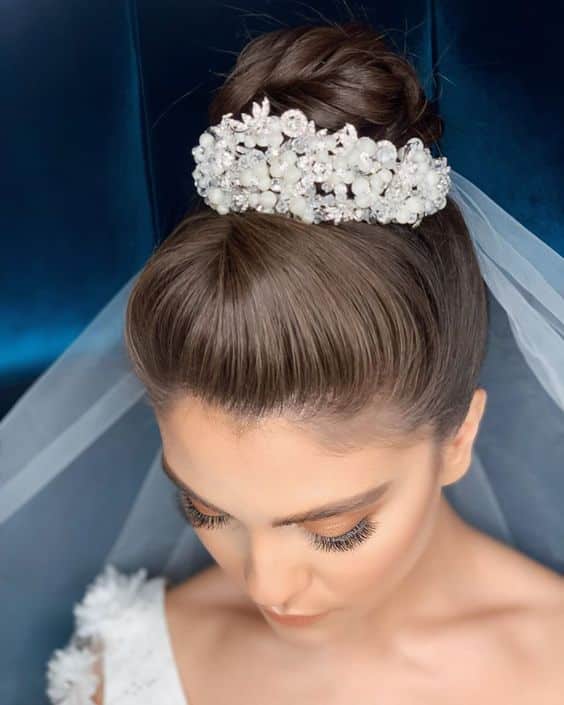 For a more formal bun with a difference then braid your hair and twist it round to form a bun. You can wear it low on your head or higher depending on what you're accessorising it with. In this example, the veil is fastened under the bun with a stunning crystal and pearl headpiece above.
While we're all staying at home for a few week, now's the time to practice! Why not take a look at some of our other blogs for more wedding inspiration.