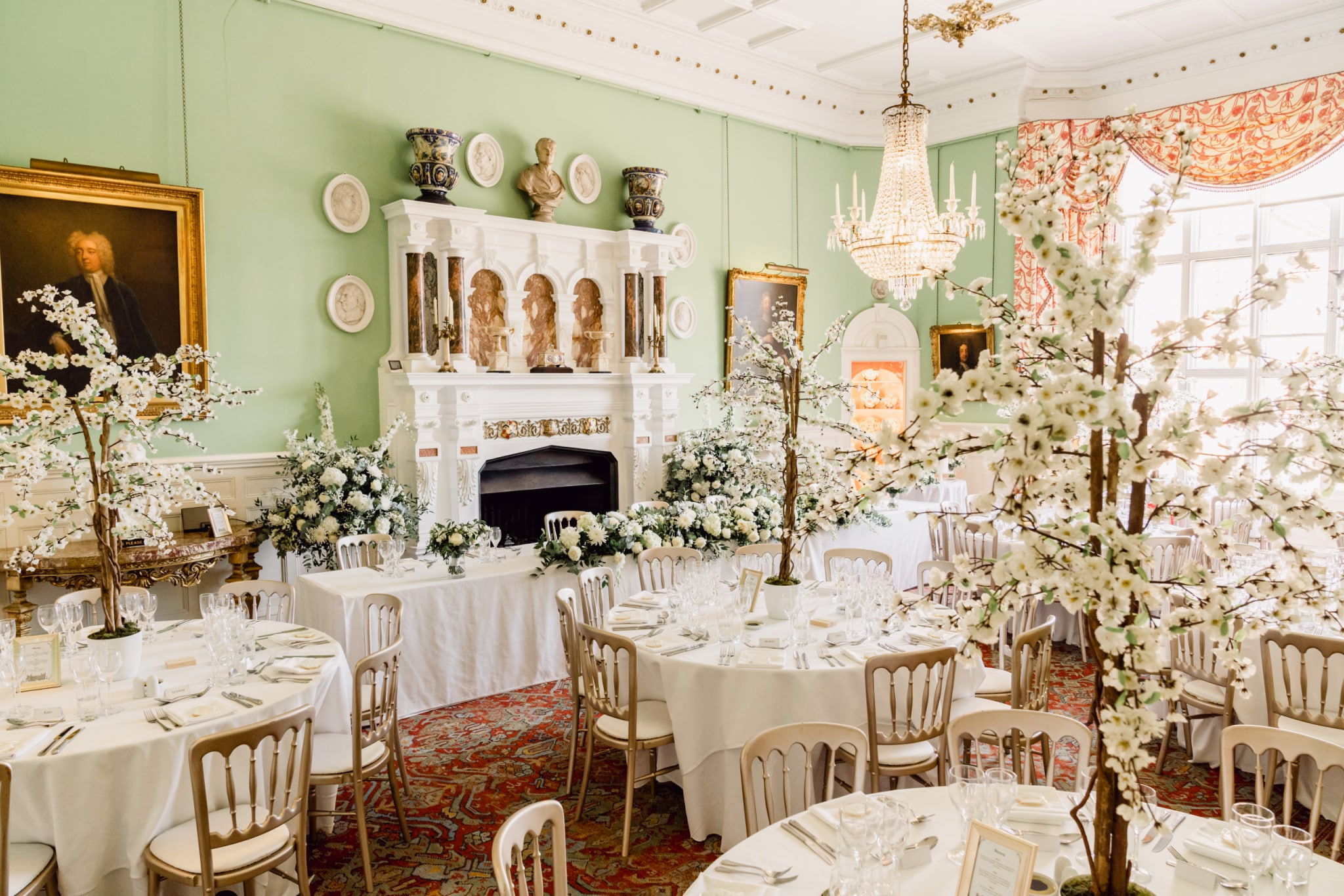 A key part of planning your wedding day is styling your wedding venue – it may already have its own features, or be a totally blank canvas, but remember that how you decide to style it will give  a look and feel that is personal to you.
Floral Displays
Your floral design can make all the difference to your venue.
Here are some ideas and examples to give you some design inspiration!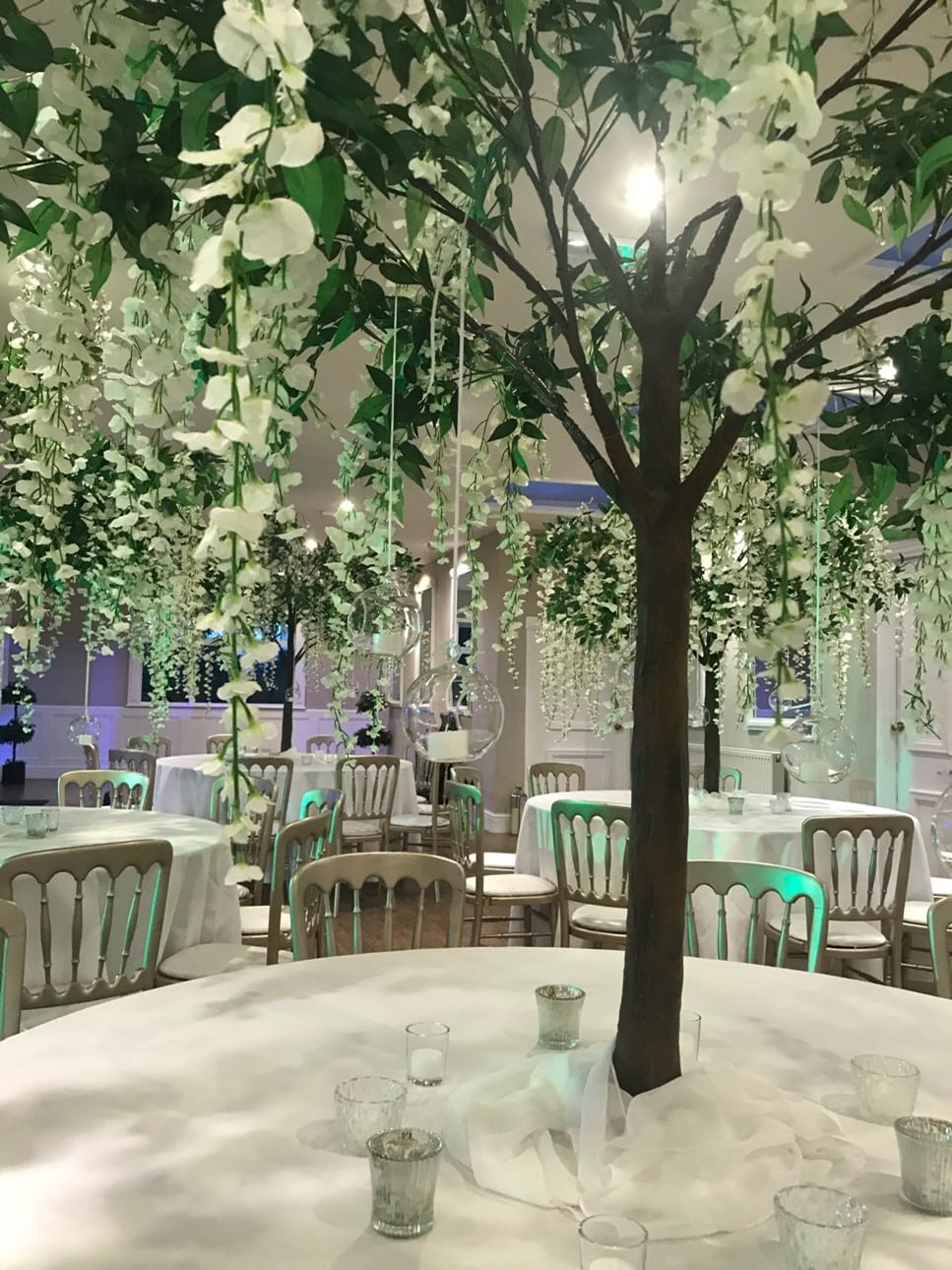 Indoor Trees
These stunning artificial indoor trees really do have the wow factor!  Easy to set up and dismantle, they completely transform the look of your reception room.
Large Floral Centrepieces
Large floral centrepieces are another fabulous way to give visual impact, they have been extremely popular with our couples at Capesthorne Hall in recent months.
They are sure to have an instant impact on your guests the minute they walk into the room.
Floor Displays
Think about your floor space when deciding on your floral displays, they can provide a strong focal point in a room, and draw the eye to a particular feature you may wish to highlight, as you can see here with the grand piano in the Drawing Room here at Capesthorne Hall.
Here is another example of a beautiful floor display, adding an extra dimension to the décor at one of our Lakeside evening wedding receptions.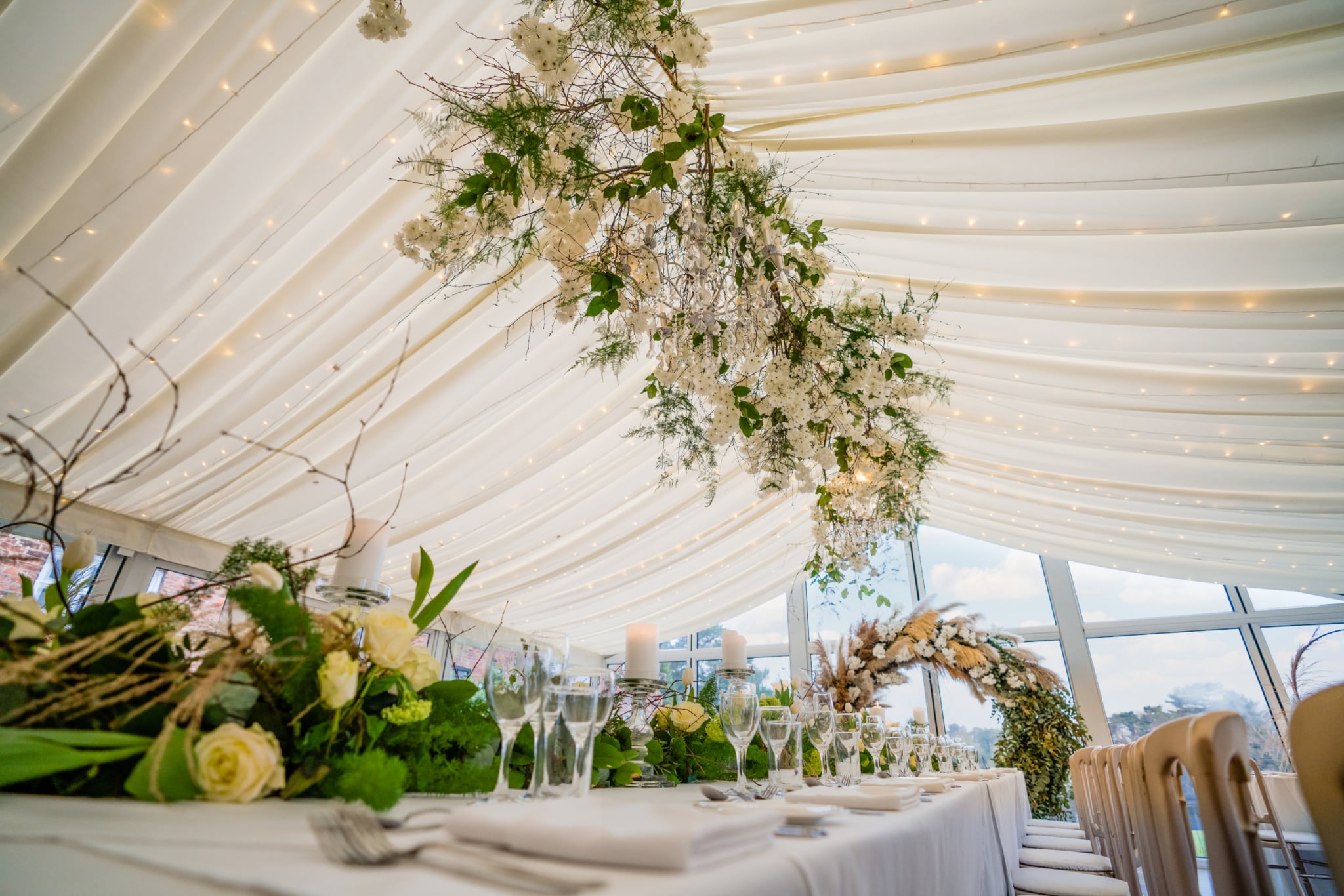 Ceiling Displays
Another popular trend in recent months has been for large hanging displays suspended from the ceiling, usually over the top table at the wedding breakfast.
I'm sure you will agree they are a stunning way to dress your reception room.
Wall of Flowers
A feature flower wall can be a fabulous backdrop, either for your top table, or as a background for taking photographs of your friends and family.
This type of feature can be created using either silk or fresh flowers and foliage.
Discuss your ideas with your florist/ venue dresser, they will be able to advise and inspire you to create your dream wedding.
Why not take a look at the other wedding blogs on the website for more inspiration!