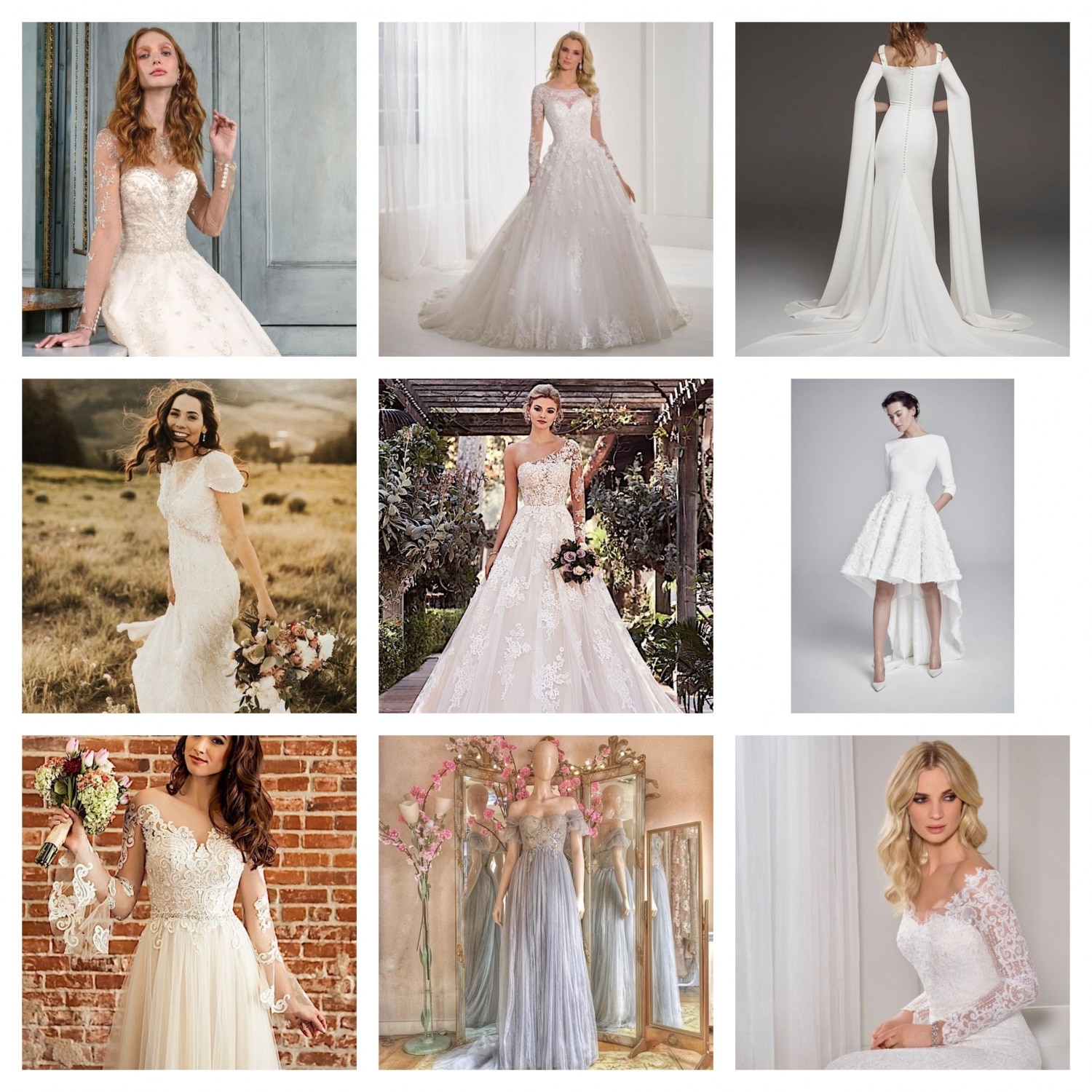 It's that time of year when we start looking forward to next year's styles. Looking at the sneak peeks for 2019 that are starting to come through (don't you just love Instagram) I noticed, and fell in love with, the sleeves many of them had. I loved the intricacy and detail of the designs. Here are some of my favourites for your inspiration.
If you want sleeves, then why not go all out. This design has sleeves as long as your skirt for a dramatic look. Of course, they can be detached should you feel the need and you still have a super-stunning dress. The best of both worlds.
These long sleeves start just off the shoulder, leaving your neck and shoulder line bare. Delicate and lacy for a very feminine feel. The design is so detailed they're a work of art.
This dress builds in the sleeves with a high neckline. Modest and princess-esque in style, these lacy sleeves are incredibly elegant with a barely-there section to break up the lace for extra romance.
OK, so these are more shoulder covers than sleeves. If you feel self-conscious about your upper arms but don't want full sleeves then something like this Nashville dress by Jenny Packham is worth considering.
This dress by Suzanne Neville is so stylish I don't have the words to do it justice. It's perfect for the modern bride. The simple statement bodice with elbow length sleeves are clean-cut and elegant.
I love the detail on these sleeves. Just a hint of being there, a subtle floral design that brings the dress together.
Jo Fleming's designs call to my inner princess. They are so magical and fantastical, I struggle to pick a favourite. The design continues onto the delicate sleeves which elevates the whole dress to a new level of gorgeousness.
This trumpet style sleeve is perfect for the Boho bride. They're laid back and loose for the carefree bride with a relaxed style, and its new for 2019.
This dress gives you the best of both worlds. One bare shoulder, the other covered with a stunning floral design.
With all these wonderful designs you're spoilt for choice. If you're struggling to decide, come along to the Brides Up North wedding fair at Capesthorne Hall on 7th October. There will be some bridal shops and you can chat to some of the stockists about the new season.