When planning your wedding guest list, there is a huge range of beautiful unique wedding invitations you can choose from. Whatever your style or preference, you're bound to find something to fit the bill.
I have chosen to highlight some of the more quirky and unusual invitation styles that will bring a smile to your guests when they are received!
Fridge Magnet
This is such a fun idea, what better way to make sure your friends remember your wedding date than by sending their invitation in the form of a fridge magnet!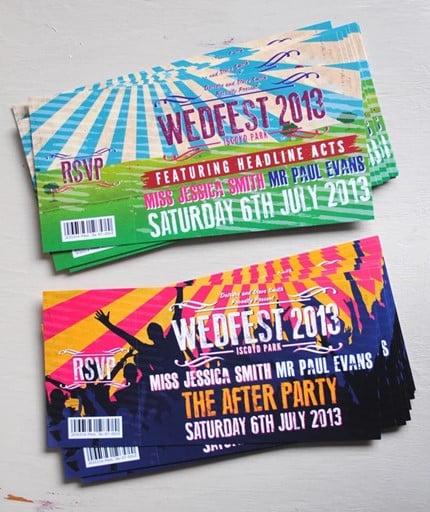 Concert Ticket Invitation
If you are a music fan these ticket style invitations are a must if you are having a festival/ music themed wedding, or just looking for something quirky and unique!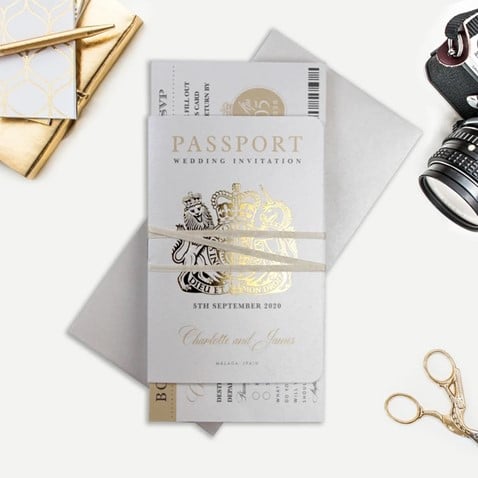 Passport Invitation
This is a perfect way to invite your guests to a wedding in the sun. A personalised invitation in the form of a passport and boarding pass!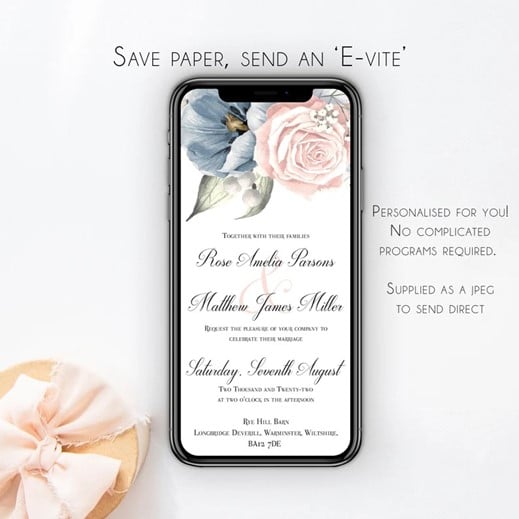 Smartphone Wedding Invitation
Why not save money and paper by sending a paperless digital wedding invitation! Simply send off your details and receive your invitations in the form of a JPEG file.
Vintage Telegram
If you are a lover of all things vintage, or you are having a vintage themed wedding, you are sure to love these telegram style invitations.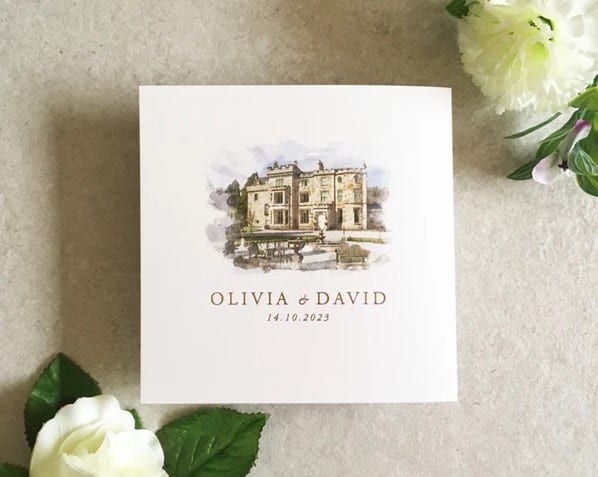 Venue Inspired Invitation
If you are having a stately home wedding, be inspired by the beauty of your venue and choose an invitation featuring a drawing or watercolour interpretation.
Seasonal Styled Invitation
Why not use the season to inspire your wedding invitations as in this Autumn inspired design. Whether you are having a summer or winter wedding, you will find the perfect design to reflect the time of year.
Why not take a look at the other wedding blogs on our website for more inspiration!