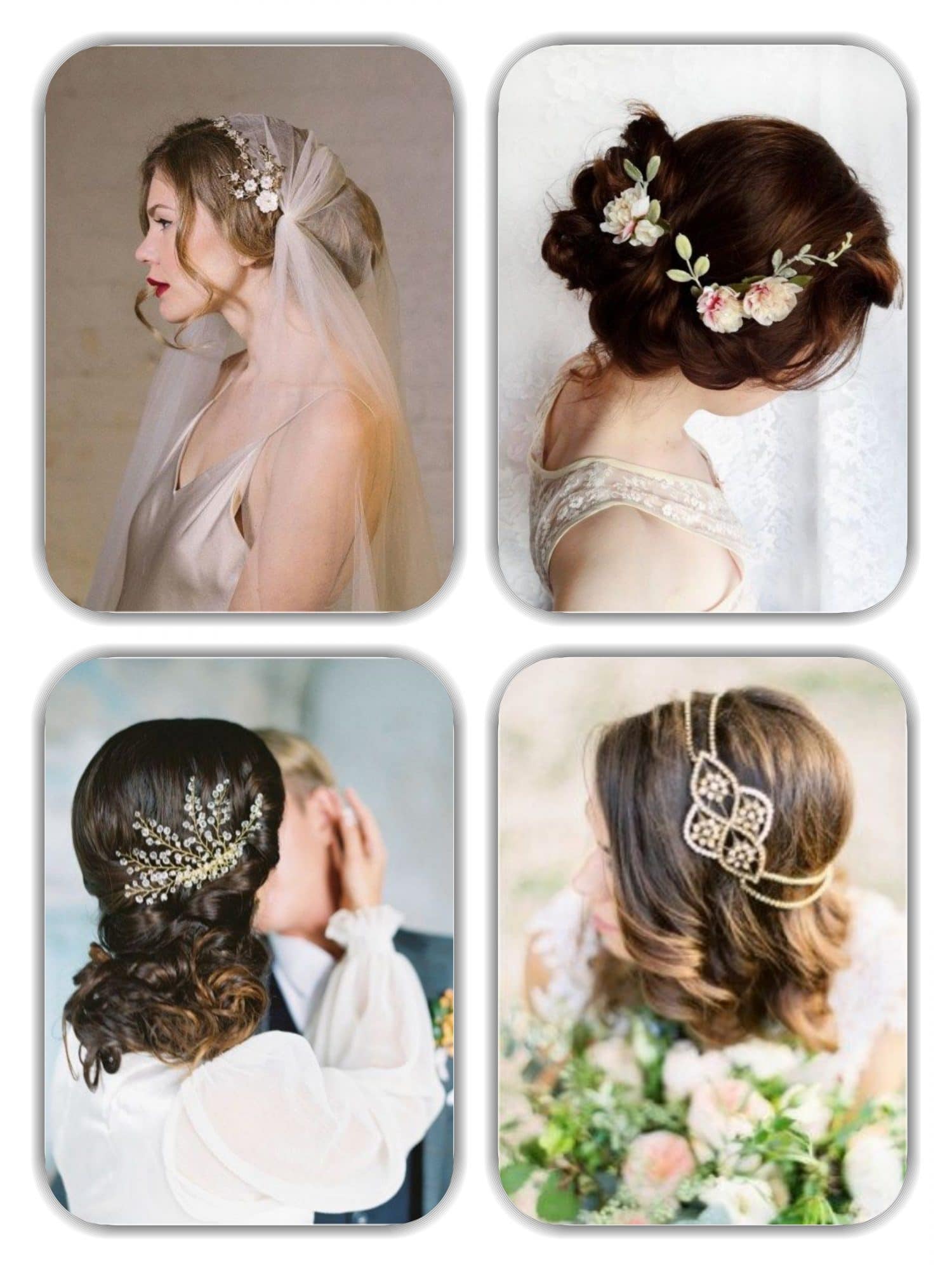 If you are a Bride opting for an 'Up-do' for your wedding day hair, then considering hair accessories is a must. As with everything, the range and variety is vast, but hair pieces tend to fall into two main categories – Contemporary or Vintage.
Vintage hair pieces have an other-worldly glamour, timeless elegance but also uniqueness. We have divided Vintage Hair Pieces into 4 sub-categories, to make your browsing easier.
The Floral Hair Piece
If you're unsure about going full bohemian garland, but like the idea of flowers in your hair, then a silk flower head piece may be the way to go. Silk flowers are harder wearing than real ones, can be delicate and intricate and fixed to a comb will sit perfectly in your do.
The Hair Chain
"Jewellery? For your hair?", I hear you say. Indeed, jewellery can adorn any part of the body these days and we adore these combinations of hair pieces. A string of pearls has a wartime elegance, whereas a dainty forehead chain rings of Gatsby glamour. We highly recommend Laura Donovan Bridal Accessories for bespoke hair jewellery.
The Jewelled Comb
Search for "vintage hair combs" online and you will be dazzled by the infinite chasm of jewels out there. If you ask around your family, you're sure to find a precious heirloom that might be gifted as 'something old' for your special day. They are one of a kind and supremely easy to match to your do.
The Veil Comb
Hair pieces designed especially to hold your veil in place are trickier to select, but when you find the right one it makes it all the more special. Ask your Bridal Dress Shop for their recommendations and make sure you get photographs from every angle.