When you start talking to suppliers for your wedding, it can at times feel like they're talking a different language. All sorts of new words appear and can leave you a little confused. In order to arm you with the proper vocabulary to navigate this minefield, I've put together a list of the most common words and phrases you'll hear.
Breakfast
Wedding's used to be held first thing in the morning and afterwards the wedding party would have breakfast together. Timings of weddings have changed but the phrase remains, so your wedding breakfast is the first meal you have as a married couple.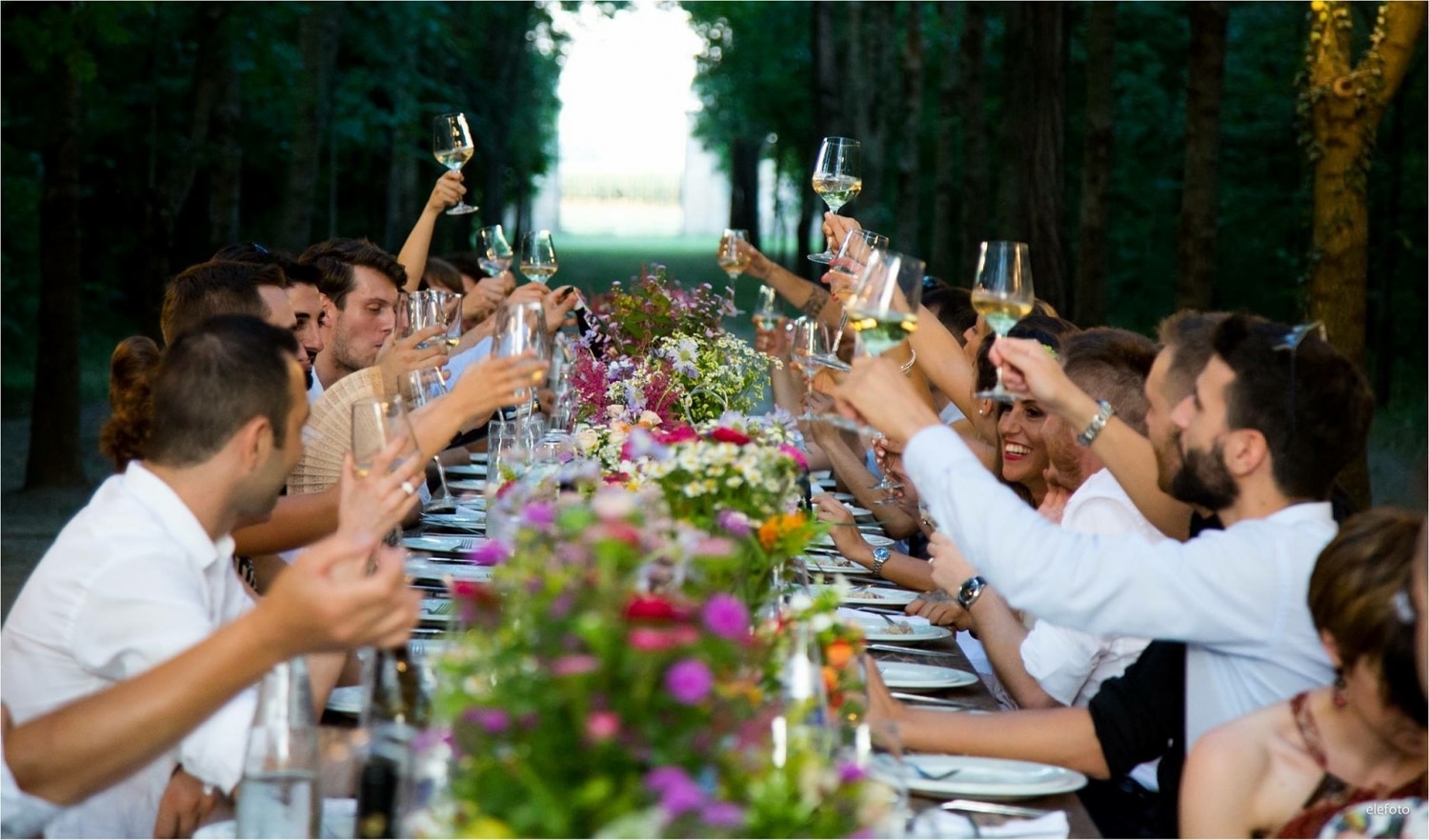 Button Holes and Corsage
These are little floral bouquets worn by the wedding party. The men wear button holes that go on their lapels, women were corsages on their wrists.
Cathedral or Chapel
If you're asked this, particularly while looking at dresses, it's not about where you're getting married, its about the length of your veil. A chapel veil usually ends at the end of your dress, a cathedral veil carries on for another three feet.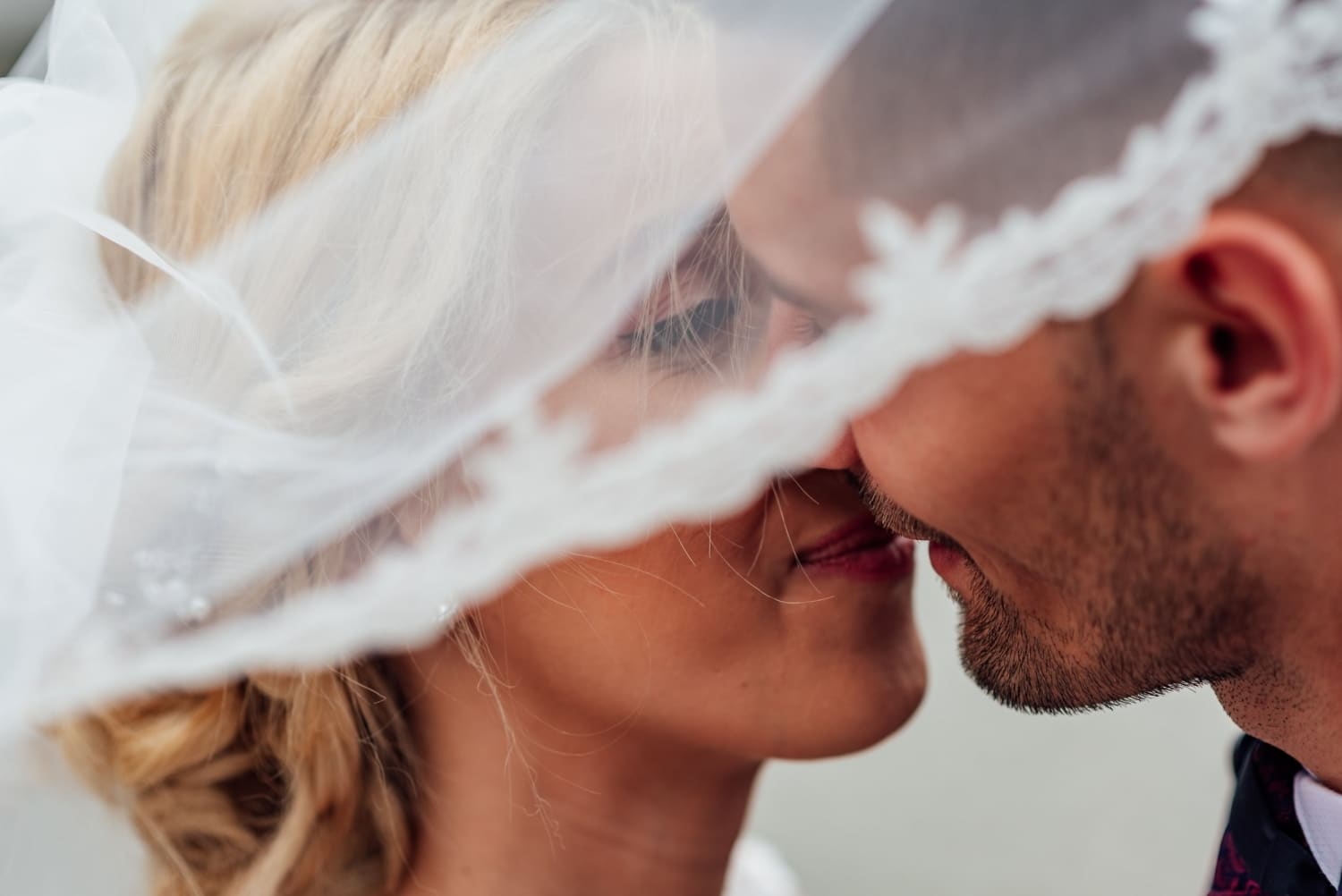 Chief Bridesmaid / Matron of Honour
These are the same thing. The subtle difference is the marital status of the lady in question. If she is already married, then she is known as your matron of honour. If not, she's chief bridesmaid. However, personally I think matron sounds old, so you can just go with bridesmaid.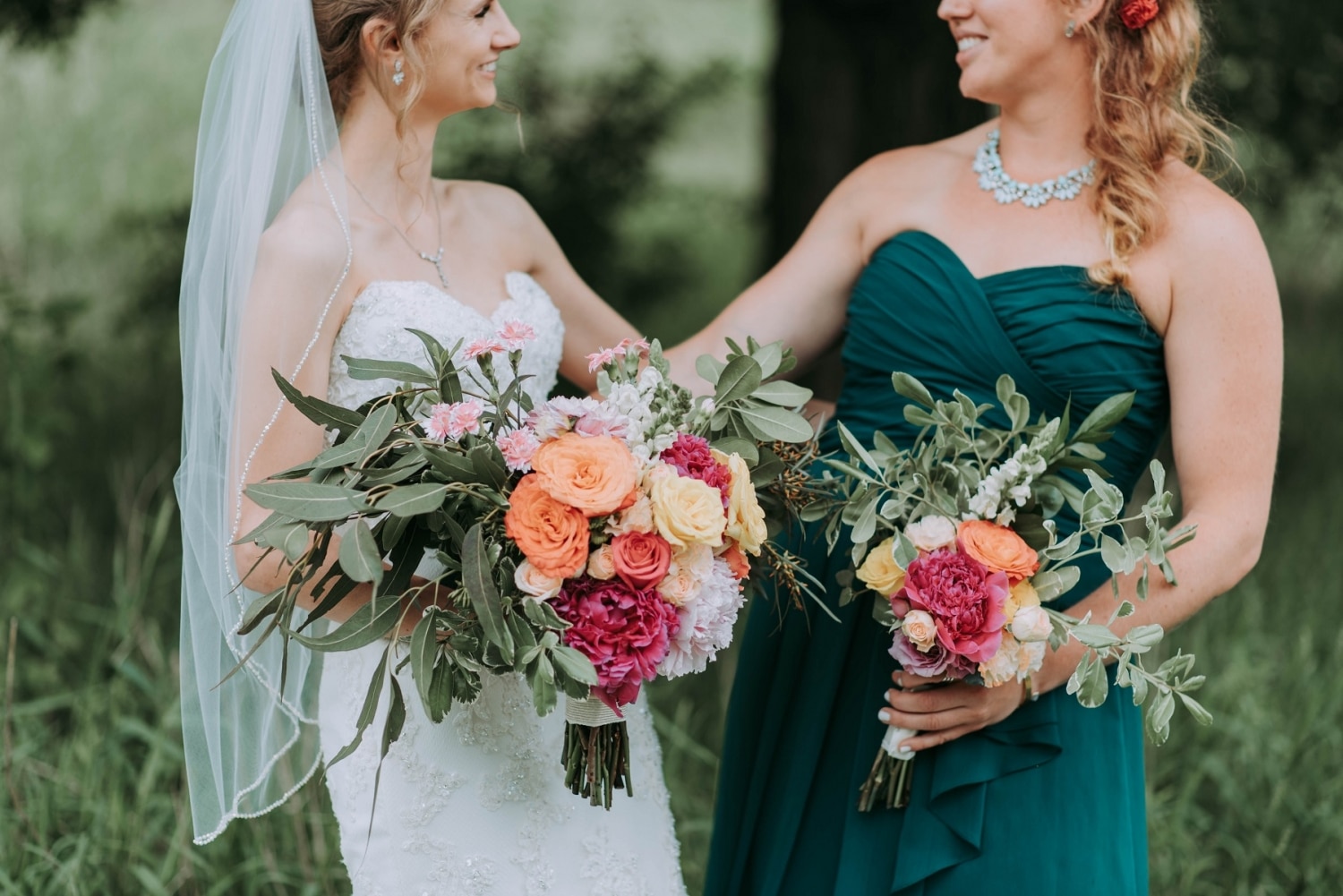 Corkage
Some venues charge a fee for opening your bottles of champagne, wine, prosecco, etc. It still applies if you have screw tops, so you can't get round it that way. Check with your venue if this is something they do and if you can manage it yourself instead if you don't want to pay it.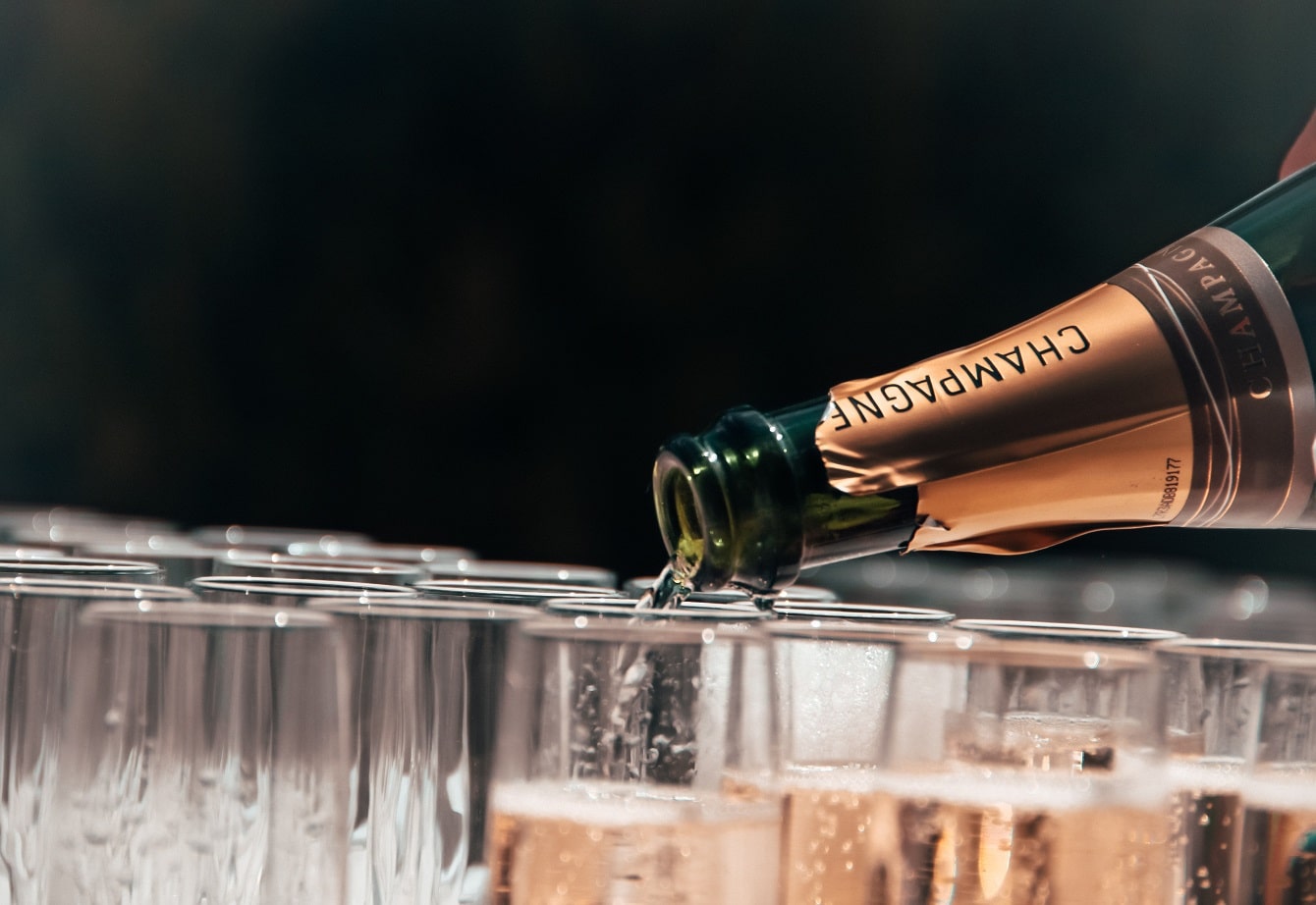 Favours
These are little gifts traditionally left at each table place for your guests. Traditionally they used to be sugared almonds. They can be grand gestures or little packets of sweets. Go with what your budget allows.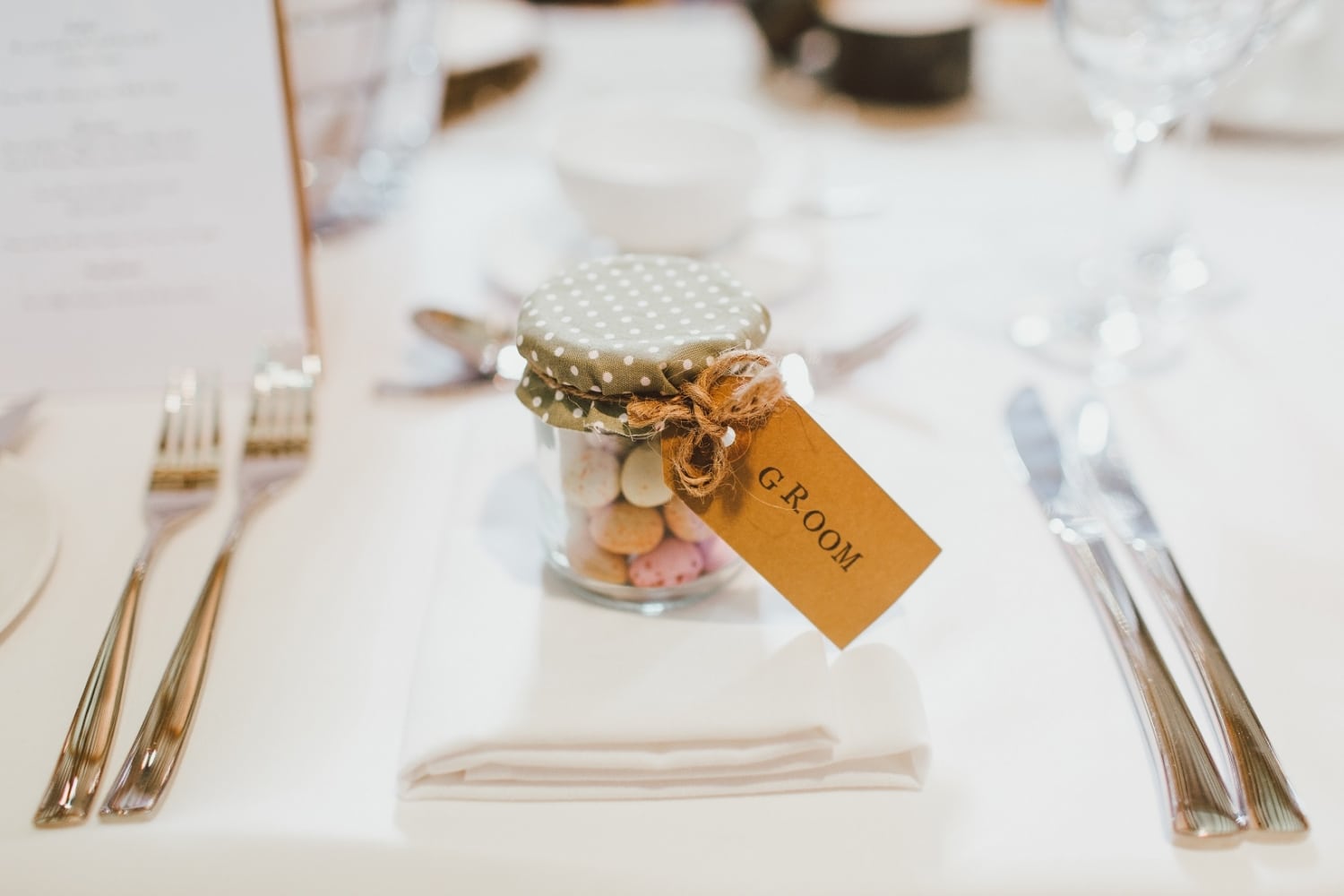 Formal vs Semi-Formal
It's always nice to give your guests a little helping hand in deciding what to wear. Formal is the dress code for full suits. Semi-formal usually means you want your guests to dress smarter than normal.
Officiant
This is the official who carries out your wedding in civil ceremonies.
Principal men
This includes the groom, his father, father of the bride, best man and any ushers. However, families are complex and these roles may not be as clear cut as they were a few hundred years ago. Work with who is important to you.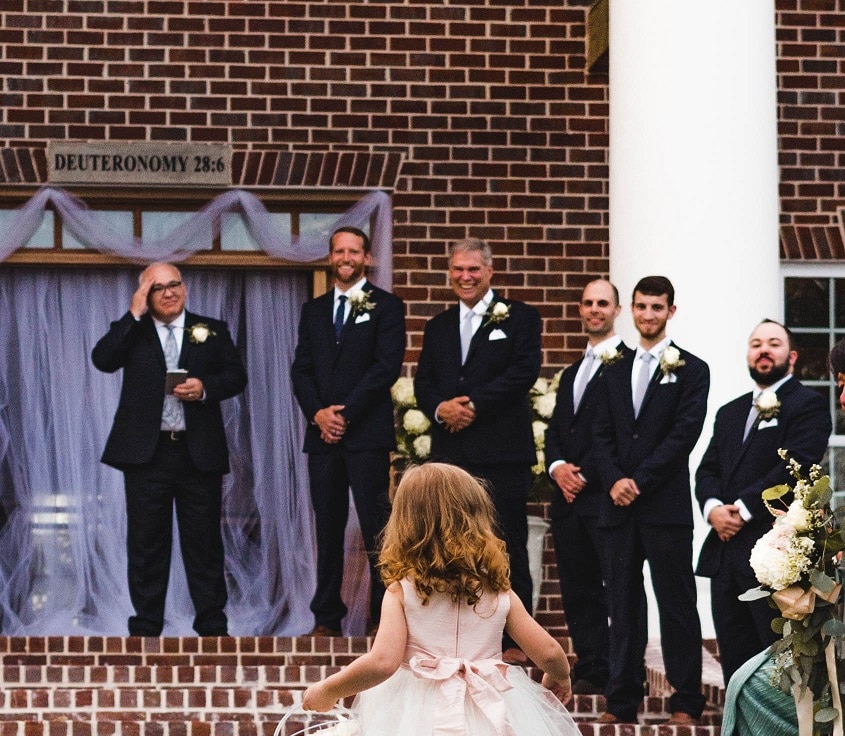 Processional and Recessional Music
Simply put, the music you will walk in and out of your ceremony to. Both of these need to be grand and triumphant because your wedding is a celebration. Go big.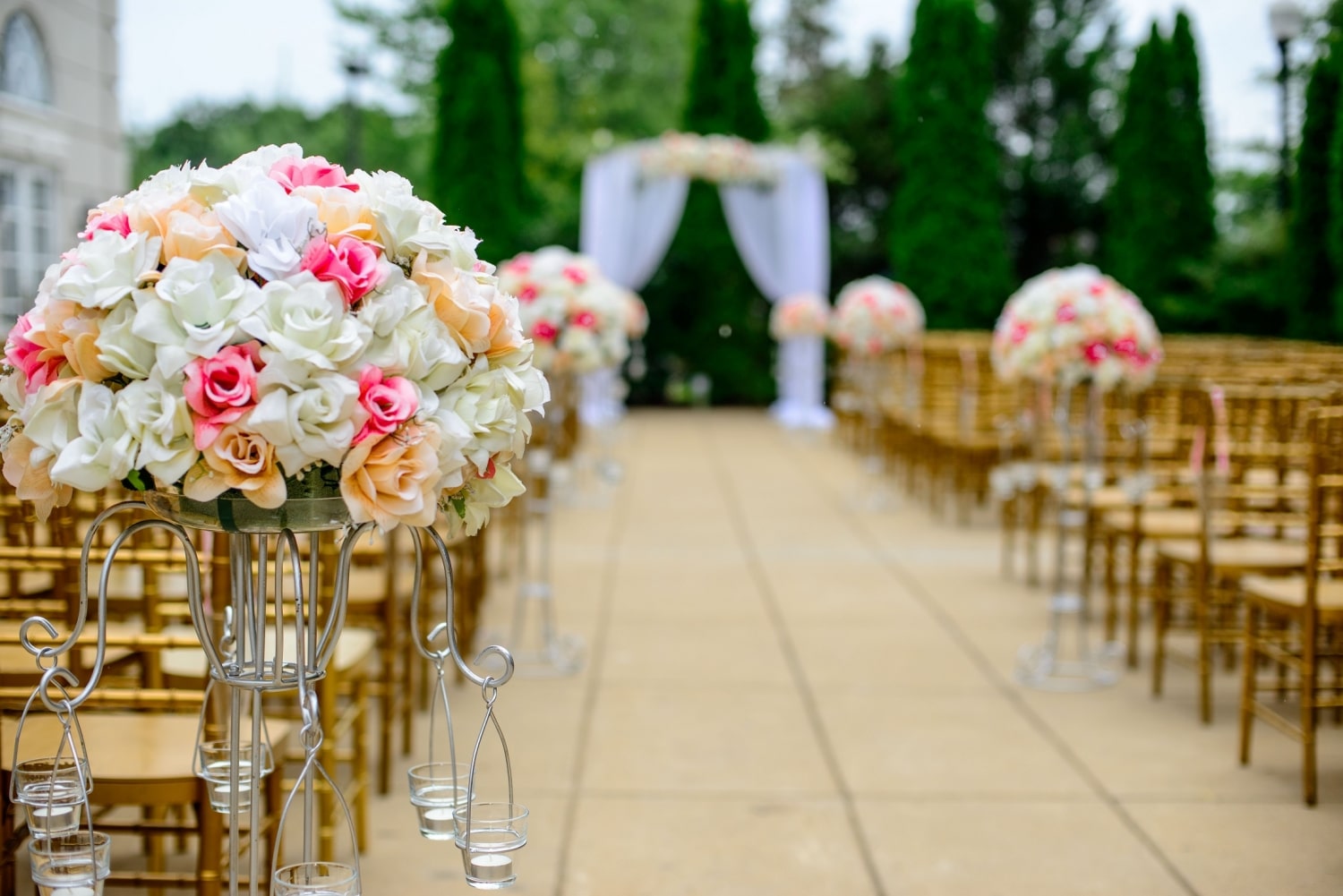 Reception
This is the bit after the ceremony but before the breakfast. Usually you spend this part of the day having your photographs taken while your guests enjoy drinks and nibbles.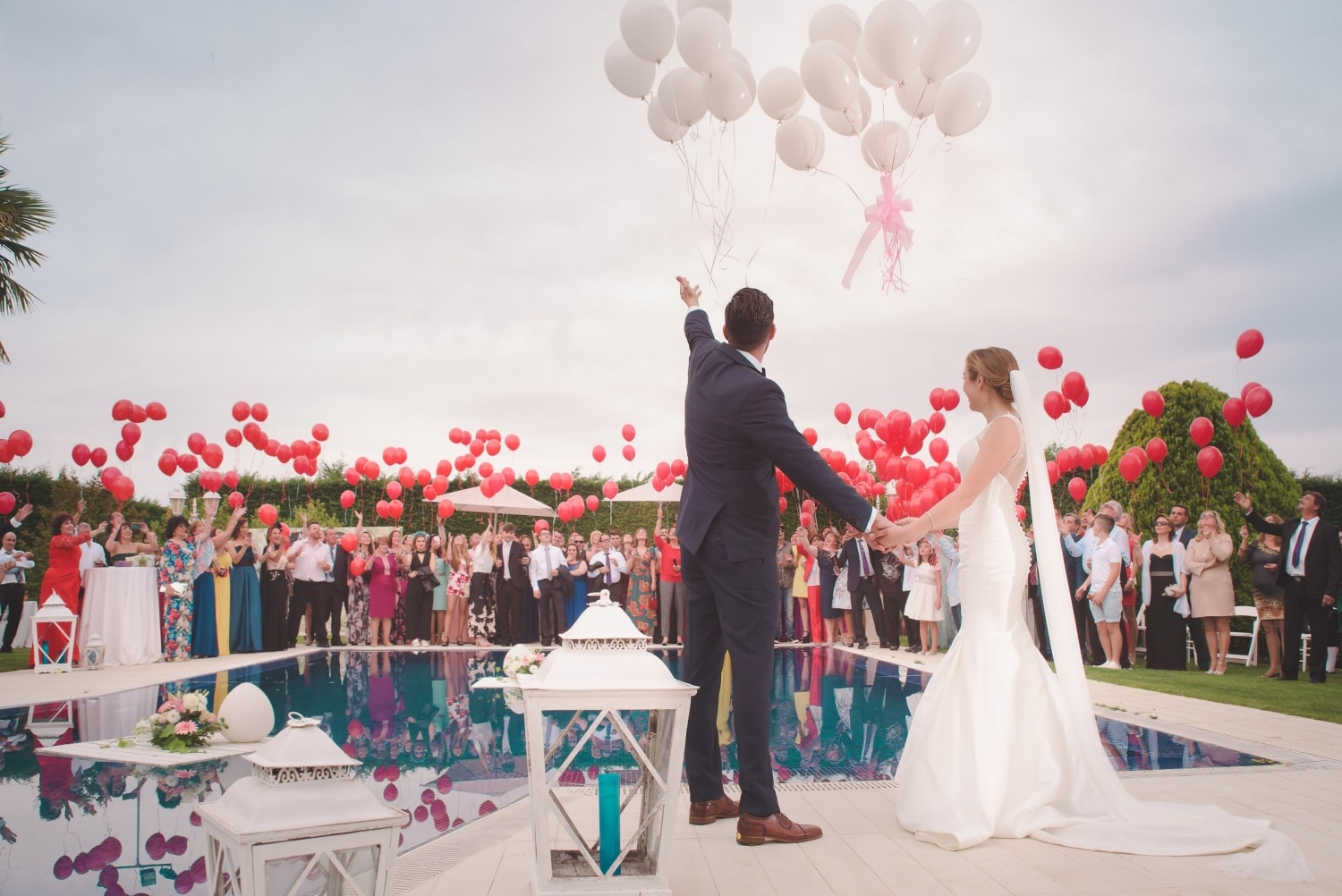 Save the Date
This is a mini invitation sent out before your proper invitations so the people you want at your wedding don't double book themselves.
Tablescape
This is the design you want for your tables and it's a discussion you'll need to have with your florist and venue, so they can lay it out exactly how you want it.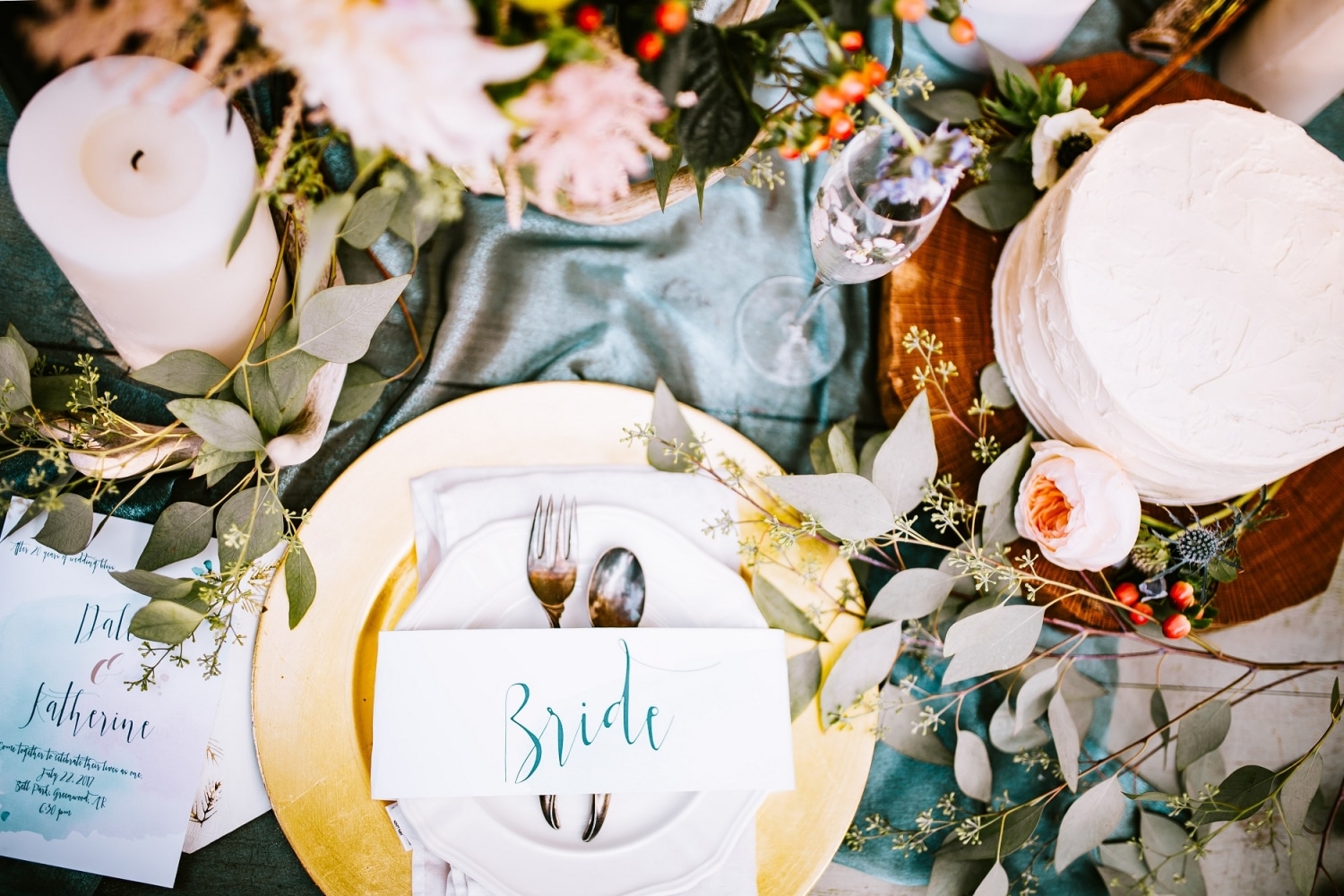 Toastmaster
Toastmasters are brilliant on wedding days, you won't know they are there, but things wouldn't run as smoothly without them. They herd your guests to where they need to be, announce you at your breakfast and get everyone to be quiet for the speeches.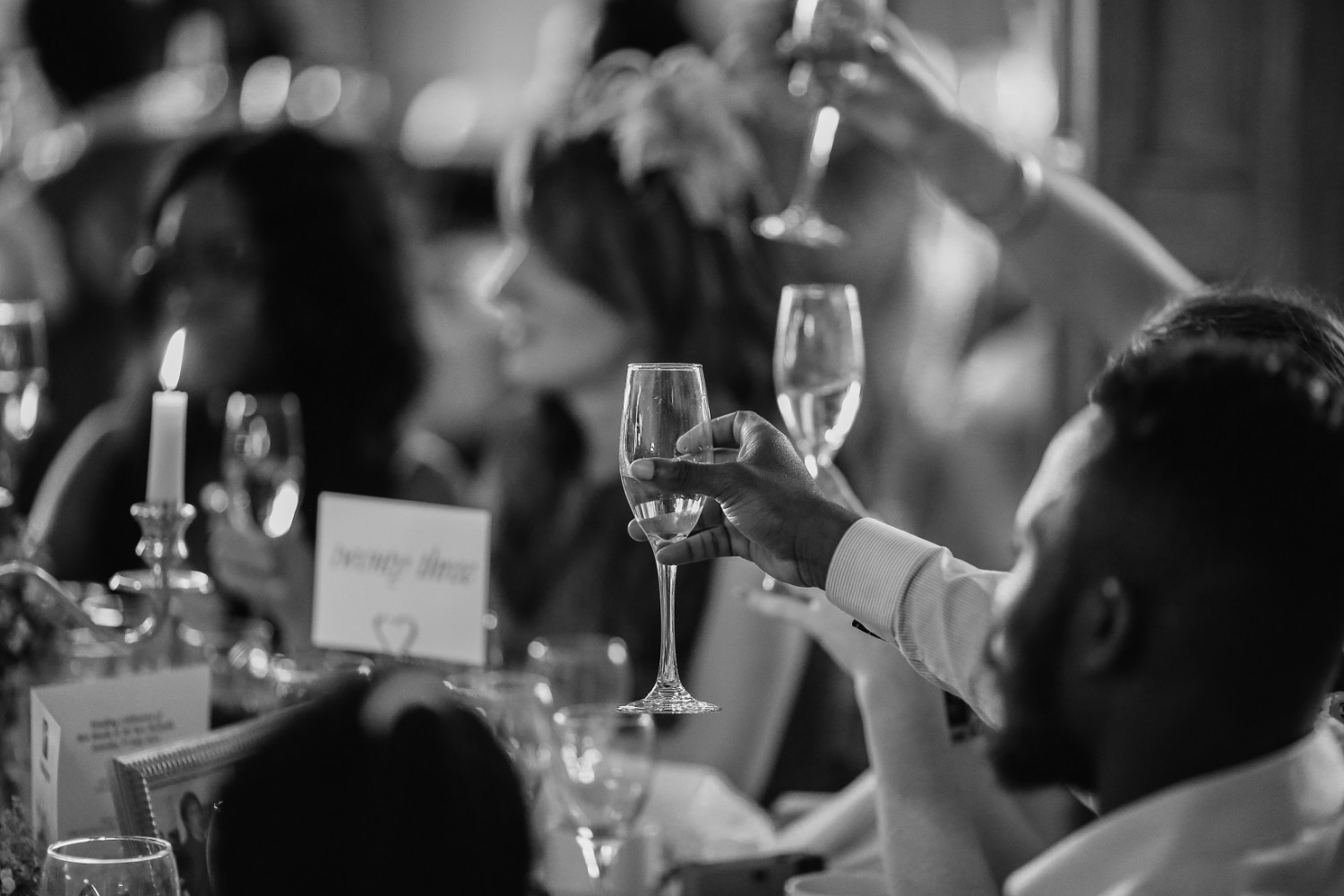 Top Table
This is the table where you and your partner will sit during your breakfast. Usually you will be accompanied by both your parents, best man and chief bridesmaid.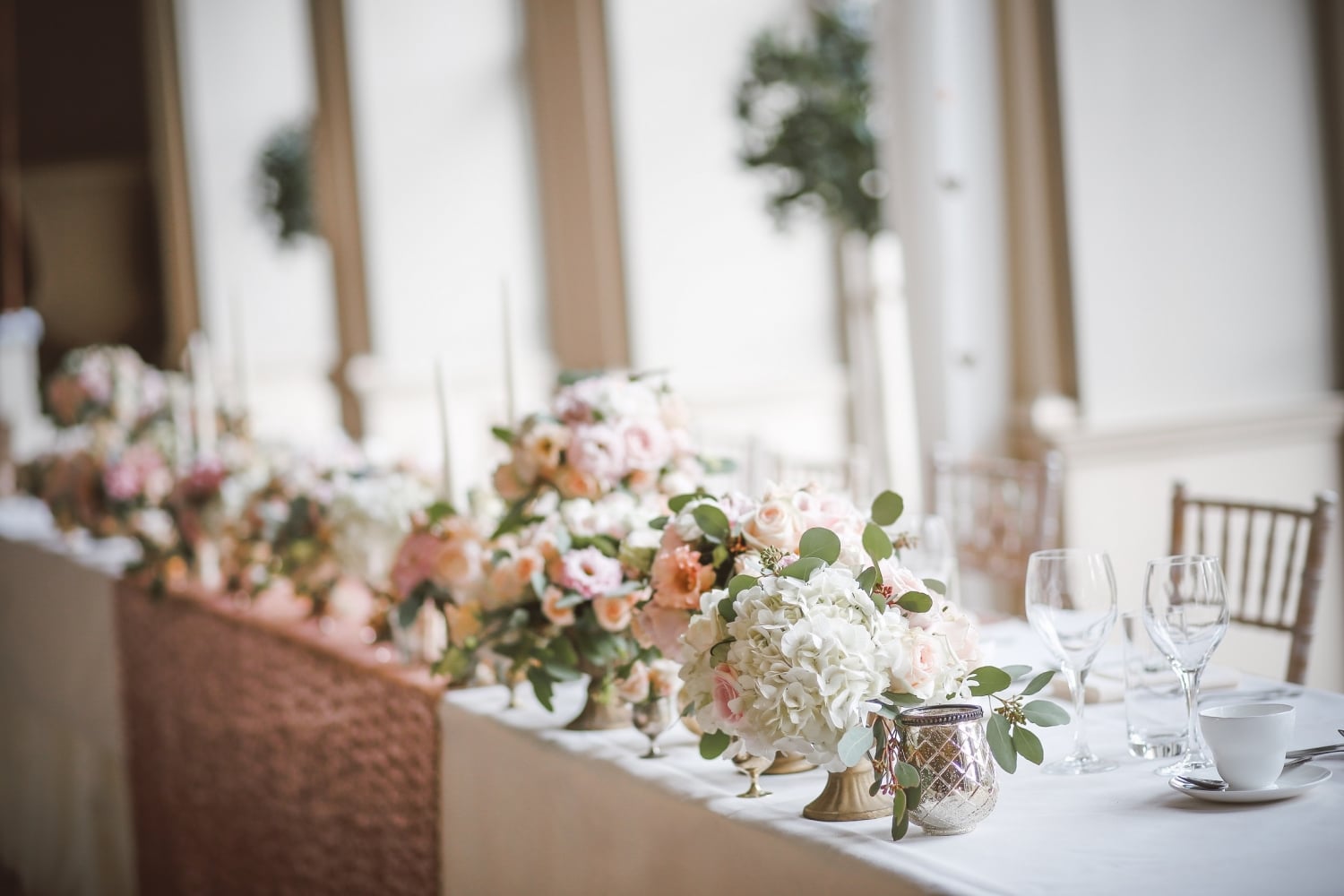 Train
No, this isn't a form of transport, it is the length of your dress that will trail on the floor behind you as you walk. In most case these can be removed or hooked up so it doesn't impede you throughout your day.
Wedding Party
This does not refer to everyone you have invited to your party. It refers to you and your partner, your parents, bridesmaids and groomsmen, the people who will sit at the top table with you.
Wedding Website
This is a new thing but very helpful. You create a website for your day with all the important information your guests might need about the venues, dress code, travelling and parking. This way if the invitation goes missing, or you have some news you want to share with everyone, there's a handy place for guests to find it.