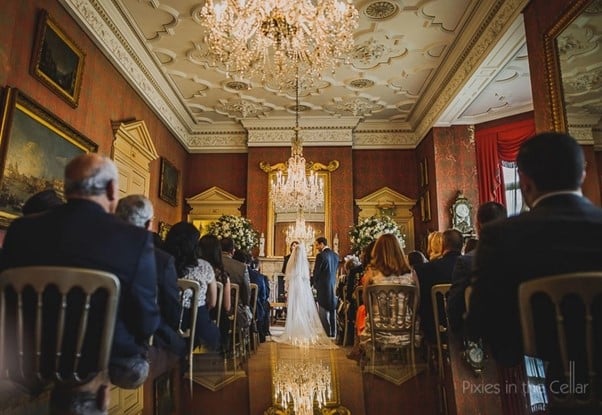 Wedding Readings For Your Civil Ceremony
One of the nicest parts of planning your wedding is to choose the readings for your ceremony.
You may wish to choose a reading that has a special significance for you both.
There are so many poems, song lyrics, and romantic novels to give you inspiration, and to guarantee there won't be a dry eye in the house.
Here are some favourites to inspire you. . .
If Thou Must Love Me
by Elizabeth Barrett Browning
If thou must love me, let it be for nought
Except for love's sake only. Do not say,
"I love her for her smile—her look—her way
Of speaking gently,—for a trick of thought
That falls in well with mine, and certes brought
A sense of pleasant ease on such a day"—
For these things in themselves, Belovèd, may
Be changed, or change for thee—and love, so wrought,
May be unwrought so. Neither love me for
Thine own dear pity's wiping my cheeks dry:
A creature might forget to weep, who bore
Thy comfort long, and lose thy love thereby!
But love me for love's sake, that evermore
Thou mayst love on, through love's eternity.
Sonnet 116
by William Shakespeare
Let me not to the marriage of true minds
Admit impediments. Love is not love
Which alters when it alteration finds,
Or bends with the remover to remove.
O no! it is an ever-fixed mark
That looks on tempests and is never shaken;
It is the star to every wand'ring bark,
Whose worth's unknown, although his height be taken.
Love's not Time's fool, though rosy lips and cheeks
Within his bending sickle's compass come;
Love alters not with his brief hours and weeks,
But bears it out even to the edge of doom.
If this be error and upon me proved,
I never writ, nor no man ever loved.
That still and settled place
by Edward Monkton
In that still and settled place
There's nobody but you
You're where I breath my oxygen
You're where I see my view
And when the world feels full of noise
My heart knows what to do
It finds that still and settled place
And dances there with you
I Wanna Be Yours
by John Cooper Clarke
I wanna be your vacuum cleaner
breathing in your dust
I wanna be your Ford Cortina
I will never rust
If you like your coffee hot
let me be your coffee pot
You call the shots
I wanna be yours
I wanna be your raincoat
for those frequent rainy days
I wanna be your dreamboat
when you want to sail away
Let me be your teddy bear
take me with you anywhere
I don't care
I wanna be yours
I wanna be your electric meter
I will not run out
I wanna be the electric heater
you'll get cold without
I wanna be your setting lotion
hold your hair in deep devotion
Deep as the deep Atlantic ocean
that's how deep is my devotion
Carrie's Poem
from Sex And The City
His hello was the end of her endings
Her laugh was their first step down the aisle
His hand would be hers to hold forever
His forever was as simple as her smile
He said she was what was missing
She said instantly she knew
She was a question to be answered
And his answer was 'I do'.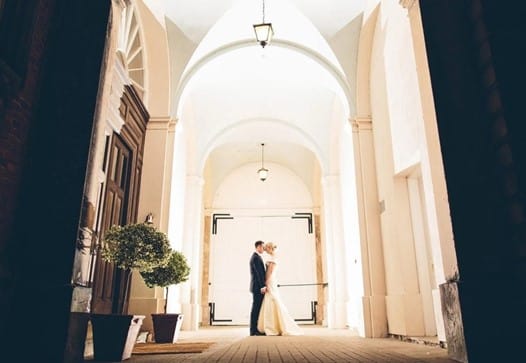 Why not take a look at the other wedding blogs on the website for more inspiration!