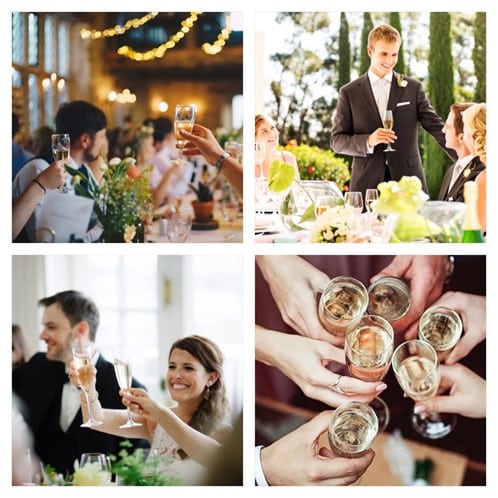 It is traditional to give the wedding speeches either before or after the wedding breakfast.
Getting the running order of the speeches correct is important for the smooth running of your reception.
Here is our guide to when each speech should be and an outline of suggested content.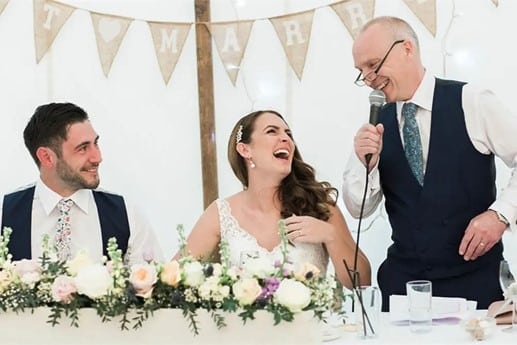 Father of The Bride
The first speech should be from the father of the bride, traditionally he should. . .
Welcome all the guests to the celebrations and thank them for coming.
Welcome the groom into the family and lead a toast to absent family/ friends.
Tell some heartfelt stories about the bride and say how proud of her he is.
Talk about the groom and what a great son in law he will make, before leading a toast to the happy couple.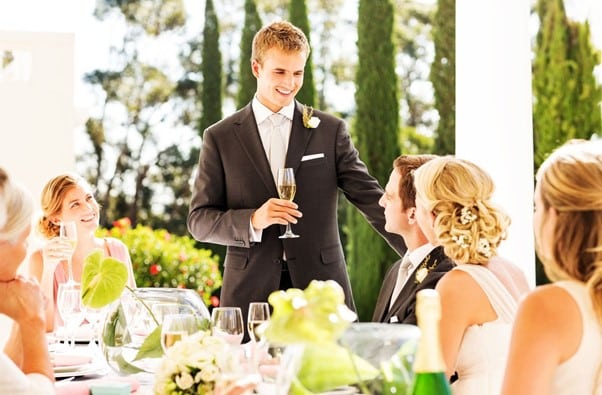 The Groom
The groom's speech comes next, traditionally he should. . .
Respond to the toast of the bride's father.
Thank all the guests for attending and for their gifts.
Thank both sets of parents.
Compliment his new bride.
Talk about key members of the wedding party, including the bridesmaids, and give out gifts.
Toast the bride's parents if they are hosting.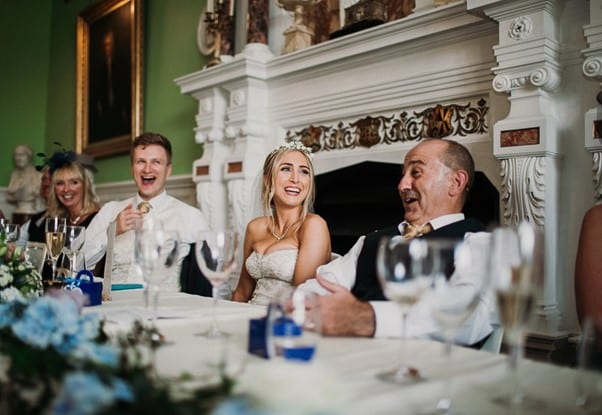 The Best Man's Speech
The best man finishes off the speeches and is normally expected to deliver the jokes. . . no pressure!
He should. . .
Compliment and toast the bridesmaids.
Compliment the bride and groom, with a special mention of how beautiful the bride looks.
Tell some anecdotes about the groom, but don't give him too much of a roasting in front of all his family!
Read out messages from absent friends and family.
Lead a final toast to the bride and groom.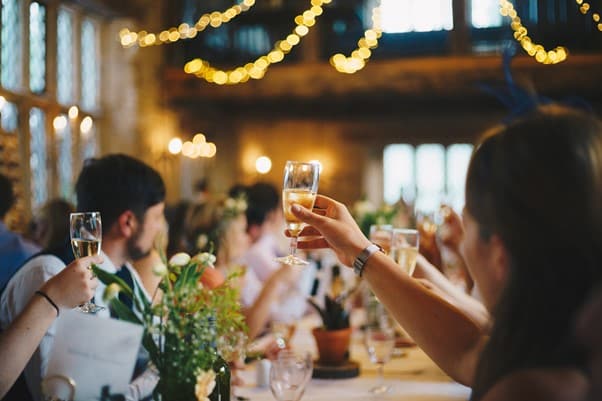 When Is The Best Time For Speeches ?
The speeches traditionally take place after dinner, but some couples decide to mix this up by having the speeches first, so that all those involved can relax and enjoy their meal. Alternatively the speeches can be spread out in between each course rather than in one solid block.
Why not take a look at the other wedding blogs on the website for more inspiration!