Veil or no veil? It's a question every bride will ask herself at some point during her wedding prep. To help you decide, here's the ultimate guide on wedding veils.
Some History
The history behind the tradition is … interesting to say the least. Veils date back to when arranged marriages were the norm and they covered the bride's face until the wedding was official. They also represented the bride's virginity and protected her from "evil spirits". Awesome!
Luckily, things have moved on and so has the symbolism behind them. Women choose to wear a veil because, let's be honest, when else are we are we going to wear one and they're just so pretty.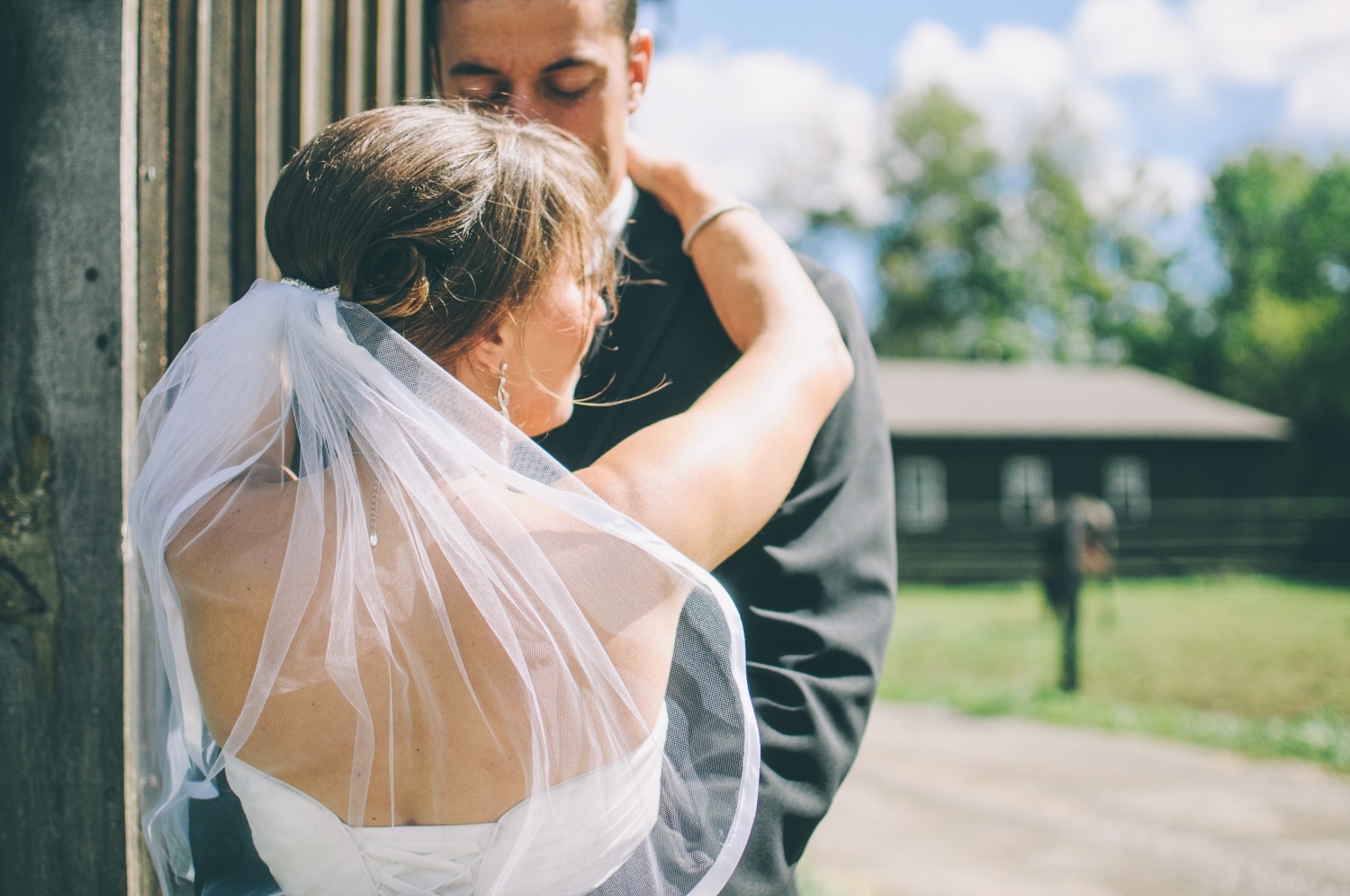 Length
Veils come in many lengths, so you're spoilt for choice.
Small veils come in a few looks. You could have a barely-there style, a hint of a veil just covering your face, or something a little longer that comes down to your shoulders. These cute options give you the glamour of a veil without it being difficult to manage.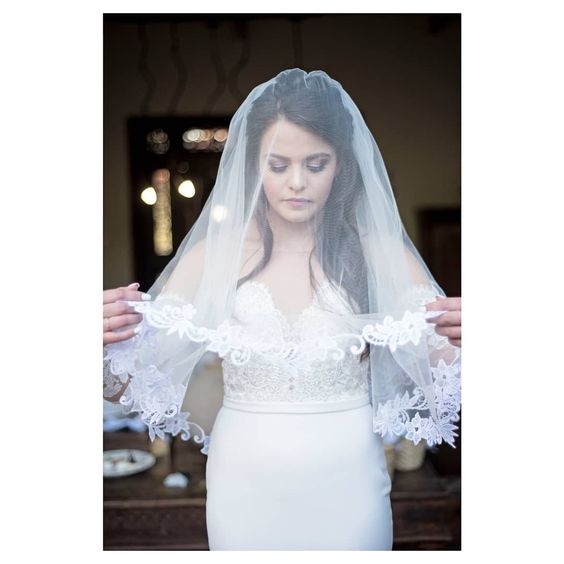 Medium size veils bring more romanticism to proceedings. They range in length from your elbows down to your waist.
Long from your knees down to chapel length, which is down to the ground. This style is perfect for a grand formal wedding.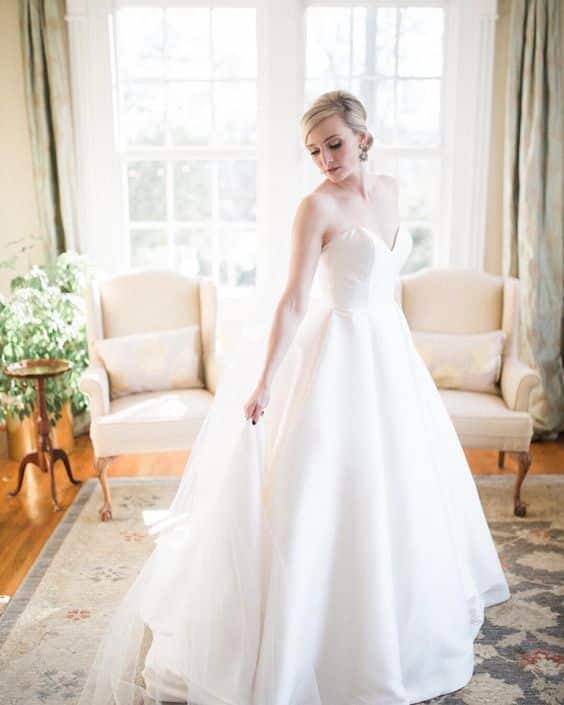 Cathedral size is a length in it's own category. This is for an ultra formal wedding and gives your bridesmaids or pageboys something to carry as you move around.
Design
As if all these different sizes weren't enough, there are also different designs to consider, each with their own merits.
If you're having a fuss-free wedding then a simple veil might be the right one for you. An elaborately decorated veil would look out of place if every other part of your wedding is relaxed.
Also, if your dress is heavily decorated, having a veil equally glammed up might detract attention from your dress. No one wants their veil to upstage them.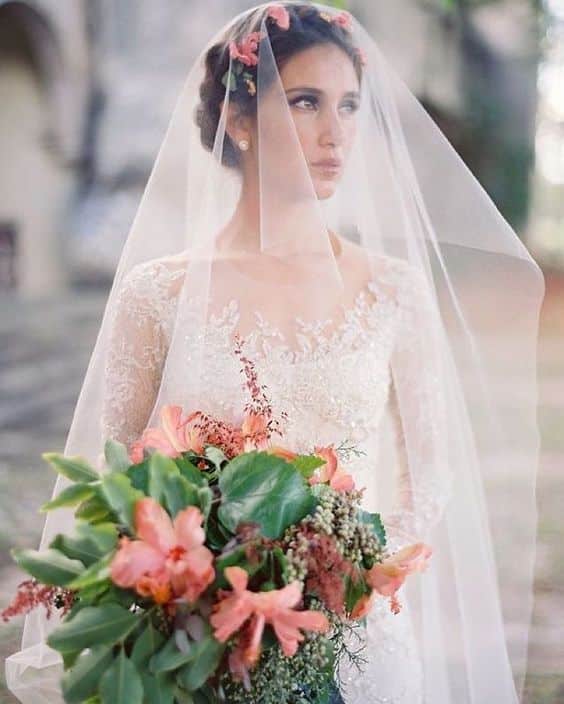 However, a little detail can add just the right touch. Softened edges and a hint of sparkle will give you a romantic, dreamy look when you walk down the aisle.
Of course, you can have out-standing veils covered in decoration and if they're done right, they will compliment your dress.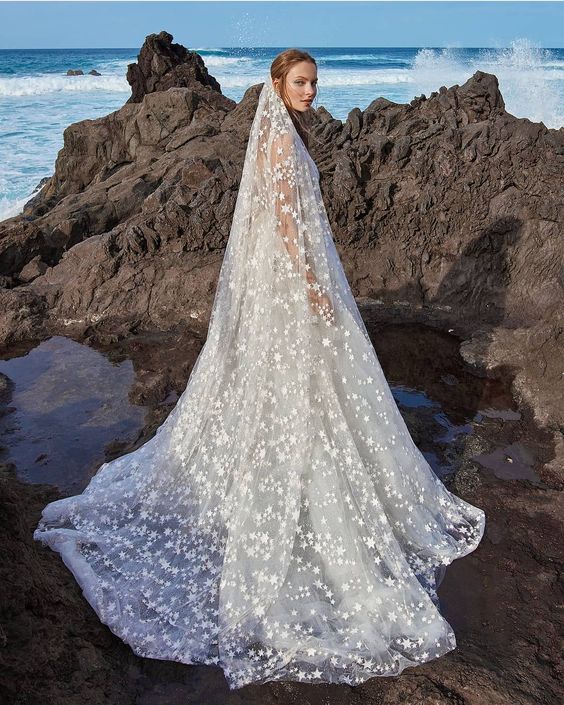 So, the next time you're out looking at dresses or having a fitting, if you haven't already opted for a veil just try one on. It might surprise you by how much it completes your dream look.