Vintage/Retro-themed weddings trended for the first time half a decade ago and, with the boom of the wedding industry, have petered into the background a little. You may love this style of decorating but feel that it is a little dated (forgive the pun), but you'd be wrong. The Vintage Wedding will never go out of style and is here to stay! Why not revolutionise this trend and give it a come-back with style with our 8 Vintage Wedding essentials.
Stationery
First and foremost, make sure your vintage themed wedding is on-point with your Save The Dates and Invitations. Vintage postcards make a great alternative to classic invites. Or you can bespoke your design online with the likes of Chelsea Fine Stationary . Alternatively, you could have an artist design your motif and re-use this across the board. We love local illustrator Alex Jones Illustration.
Retro Entertainment
Whether it be an ice cream van, photo booth or popcorn station, some form of 'old school' addition is a must to fulfil your full vintage theme. Add To An Event provide a wide range of vintage essentials worth browsing.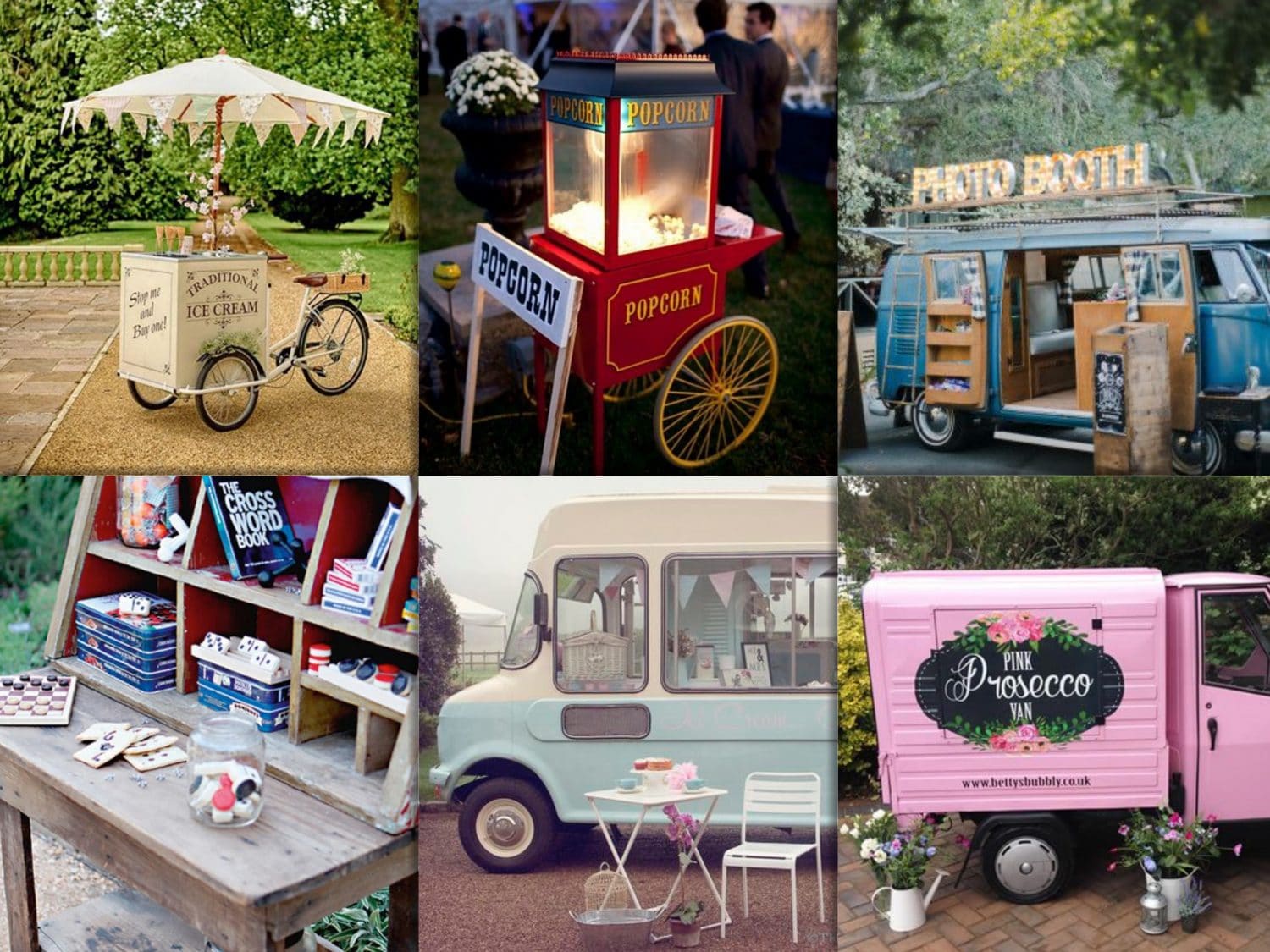 Lace and Tweed
When it comes to attire, these are the two at the top of the list of considerations. Be it a full tweed three-piece suit, or just a tweed tie, a short tea dress, or floating bohemian lace dress. Lace or tweed can also be included in smaller accessories, such as a veil for women and bow tie for men.
The Naked Wedding Cake
There's not much else to say about this really, as the images speak for themselves. Naked wedding cakes remain hugely popular in their own right, vintage wedding or not. Decoration with fruit, flowers or powder icing gives the perfect finishing touch.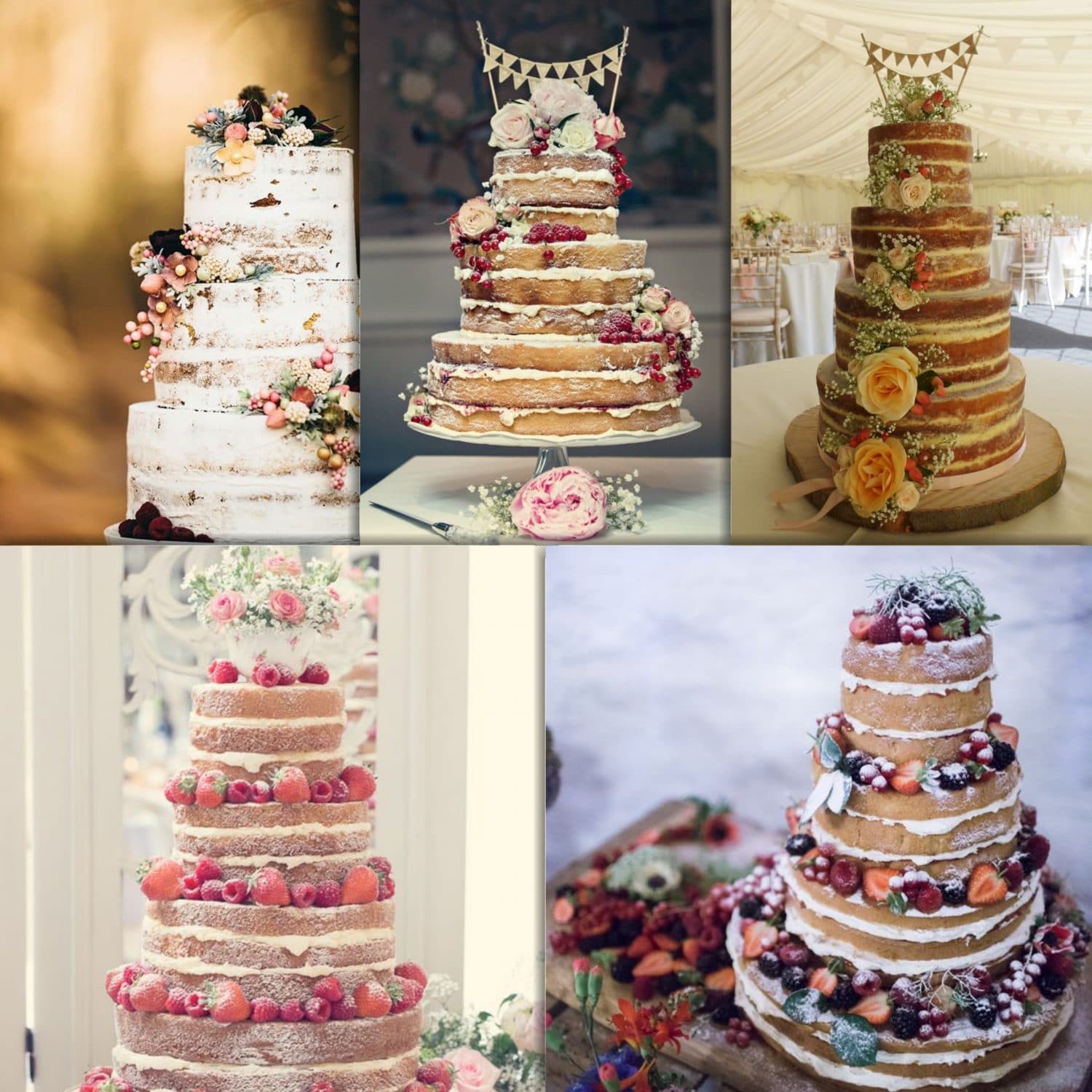 Flowers in Old Tins
Start collecting now or ask your florist straight away if they can provide this. Instead of jam jars wrapped in burlap, make your wedding decorations truly unique with old collectables. The more varied in style and shape, the better.
Crockery
China wear may seem like an unnecessary splurge, but when you see your tables decorated with vintage crockery, it really is worth the additional effort. Hiring vintage tableware is actually no more expensive than standard catering hire. We recommend Alice's Vintage Tea Party based in Cheshire for a great range to choose from.
Inanimate Objects
Again, in order to go full-out Vintage, every detail needs to be adhered to. 'Objects' give a really quirky element to your wedding decoration. The more obscure the better! Suitcases, globes, silverware, books, bikes, bird cages, you name it. Make it part of your scenery.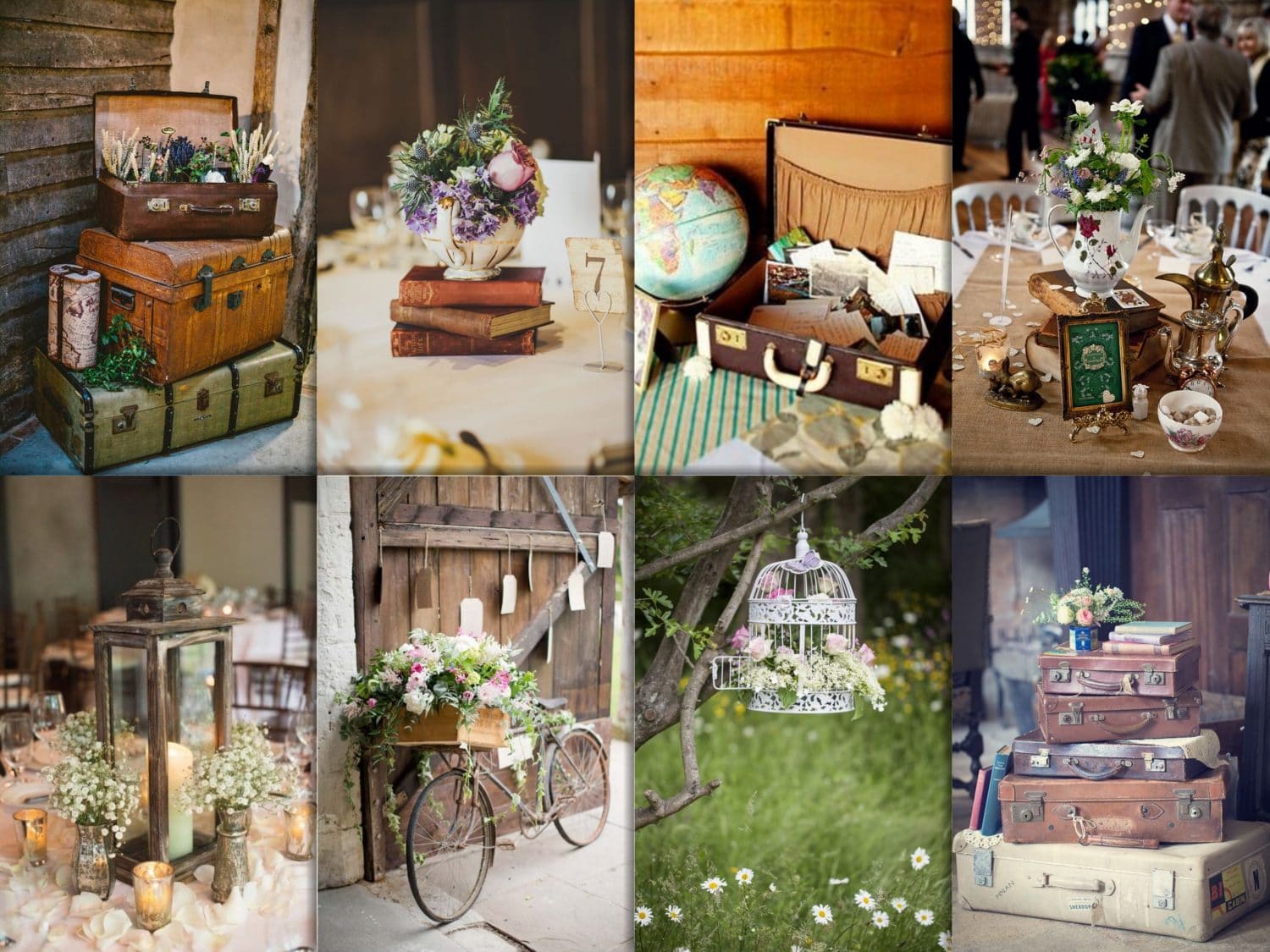 Transport
Last but not least, make sure you arrive and depart in pure vintage style. This is probably the easiest part of your vintage Wedding Day to source, as vintage cars remain hugely prevalent and easy to hire. Perhaps think out of the ball park of a Rolls Royce, and look further afield for a Beetle, Figaro or even double decker bus.