Questions To Ask When Viewing a Wedding Venue – Part Two
As we look forward to welcoming you to our wedding festival this Sunday 2nd October 2022.
Here are some  further queries you may wish to discuss in advance of booking your wedding venue…
Do You Have Recommended Suppliers?
Most venues will provide you with a list of their recommended suppliers who they regularly work with and trust.
First and foremost being the caterers.
But, it can be helpful to have details of other suppliers, such as florists, musicians.
As well as venue dressers who have experience of working at your chosen venue.
What Is The Changeover Plan From Ceremony To Reception?
If your ceremony and reception are taking place in the same room, its useful to ask about what will happen when the room is changed over and how long it will take. For example, is there another area for your guests to mingle and have drinks while this is taking place?
Similarly, ask where your guests will be accommodated while your evening reception is being set up.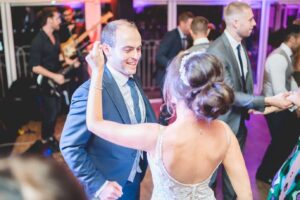 Can You Accommodate a Live Band or DJ?
Ask where they will be able to set up and what time they can arrive from.
Is there an area for them to store their equipment?
Ask if the venue has a sound limit, this is simply a maximum volume that the band are allowed to play to.
Most professional bands will be able to tailor their volume to fit in with this limit.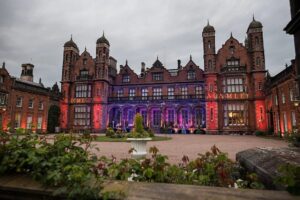 What Time Will Our Evening Reception Finish?
You need to ask this before you send out your invitations and book your suppliers.
You may be able to extend your evening reception at an additional cost.
Ask what time the bar will stop service.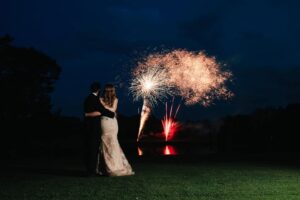 Do You Allow Fireworks?
You may wish to have an evening firework display, check this permitted with your wedding coordinator.
If the answer is yes they will probably have a lighting and display contact with experience of arranging this at your venue.
Why not take a look at the other wedding blogs on the website for more inspiration!