As the wedding industry ever evolves, with a multitude or fairs and events held every week, the options out there for couples planning their wedding day can be overwhelming. Although the array of creativity available is wonderful it's also enough to cause anyone to doubt their own instincts. It can be a sensory overload. Is it any wonder that couples end up in countless disagreements over the details?
Here at Capesthorne, we believe in making your wedding day everything you hope for and achieving that needn't be an overwhelming pressure.
With the endless list of things 'To Do', the key is to simplify. Here are some tips to try and help you do this:-
PRIORITISE
Both write a list of what is most important to you and restrict that list to no more than 3 things. For example – 1) Guest experience 2) Details 3) Food. It doesn't mean that everything else drops off the list, but begin with the things that weigh most on your hearts. Compare your priorities and appreciate one another's differences.
DELEGATE
When you really think about it, most people find they know a plethora of talented people, whether that be creative or logical thinkers. Don't be afraid to use them. You'd be surprised how delighted people are to be included and we don't just mean family members and close friends. Use everyone you know.
WRITE A WORRIES LIST
This could be endless, but giving them real consideration is important for both of your sanities! You may find that once you have written it down and given light to the issue it actually stops feeling that big.
BE RESOURCEFUL
Use resources such as Pinterest to keep a track of your thoughts and ideas. Pinterest is an online, visual discovery application where you can research and store ideas for various projects and interests. It is easy to search and navigate and you save items to 'boards' which you can keep referring back to. But if you're not a tech fan, quite simply keep a notebook or scrap book. Avoid overdoing it with schedules and timelines as eventually these are what will overwhelm you. Use your resources to store the endless lovely, beautiful and wonderful things about your wedding.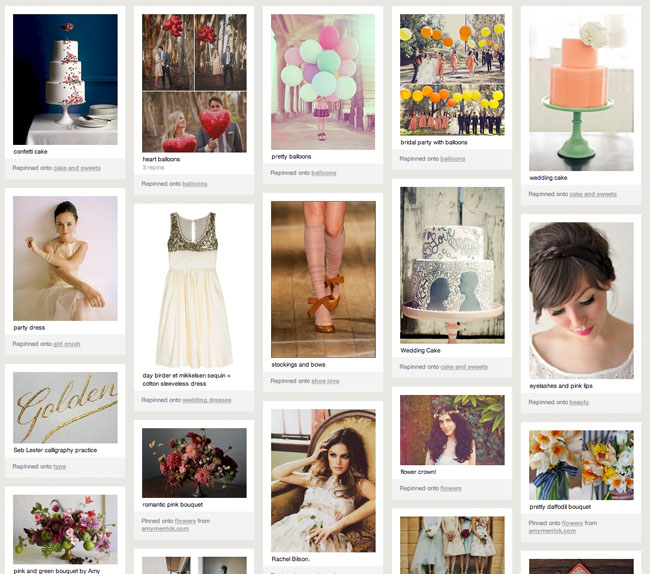 COMMIT TO DATE NIGHTS

We've said it before and we'll keep saying it – book in regular 'WEDDING FREE' dates with your partner. Talking about life outside of your wedding is so important and helps you keep perspective on it all. Your wedding is the start of your marriage, which will go way beyond one day. Freeing your mind to think and talk about the other things that are important to you should bring you both clarity and relief. We recommend weekly date nights to do this and why not distract yourself with doing something different, like playing board games at the pub, going bowling, or building a fort at home!
Remember, you define what's really important to you by what you dedicate your time to. In all of this don't forget about yourselves.